Warren Buffett's Best Nugget of Wisdom Is Somewhat Strange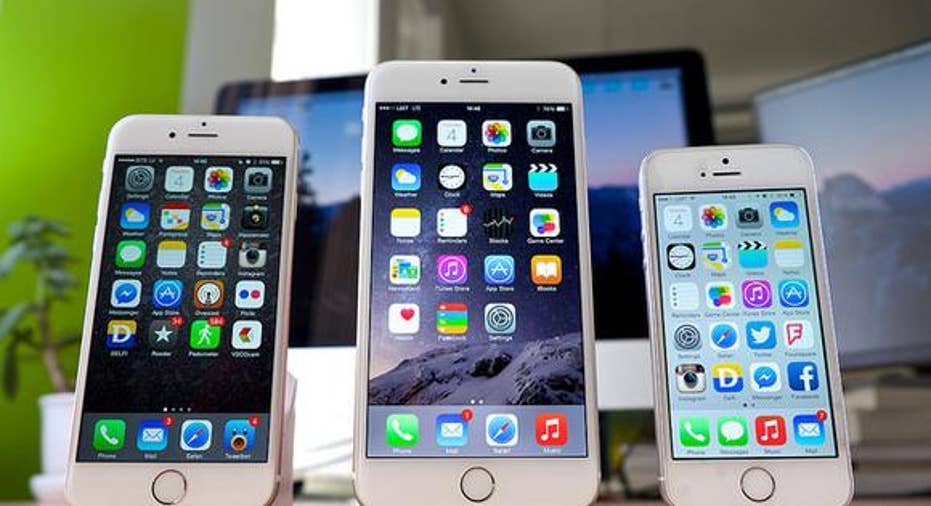 Among investors, Warren Buffett, the CEO of conglomerate Berkshire Hathaway , is arguably the most famous -- and with good reason. Over the past six-plus decades, Buffett has grown his personal wealth from just shy of $10,000 to $68 billion. Although Buffett may not be correct on every investment he's made throughout the years, his overwhelming growth in net worth, coupled with his willingness to share what the stock market has taught him over multiple decades, has transformed him into the face of long-term investing.
Best of all, Buffett makes his thoughts readily available via an annual shareholder letter, as well as through Berkshire's annual shareholder meeting, which typically draws around 40,000 shareholders and is set up as a multi-day event. Buffett also isn't shy about doing interviews with a host of financial news agencies. In other words, we don't have to look far to find the next great nugget of wisdom from Buffett.
Warren Buffett's best nugget of wisdom is somewhat strange Previously, I've listed some of my favorite Buffett quotes, as well as some of the reasoning behind why they're so meaningful. However, with Buffett regularly talking to the media and his shareholders, new nuggets of wisdom emerge quite frequently. But if my arm were twisted and I needed to choose one particular Buffett quote that stands out, this might be it:
In other words, Warren Buffett loves it when stocks he owns or is buying fall, which is somewhat strange since it's the complete opposite of what we're taught when becoming investors. When we buy something, the last thing we want to see is any sort of red ink in the profit/loss column. But that's not how Buffett thinks. A solid company that's entered a period of temporary problems represents the perfect opportunity for a long-term investor like Buffett to add to his position. Best of all, since it's unlikely we're going to invest a huge amount of money at any one time, a falling stock allows us to wade into our position, which can improve our cost basis.
A perfect example of this thesis in action has been Buffet's incremental purchases of technology giant IBM . Even though Buffett has been quite frank that his bullishness could be misplaced, he's not been shy about adding to IBM since his first purchase during Q1 2011. He views IBM's languishing stock price as an opportunity, and he's counting on Big Blue making a slow but steady transition into the cloud. Based on Berkshire's 13-F filed in mid-February, his company owned just over 81 million shares of IBM, equal to $11.9 billion, or 8.3% of all outstanding shares.
Stocks that'll have you investing like BuffettHowever, we don't have to stick within the confines of Buffett's portfolio to find solid businesses that have fallen on perceived-to-be temporary hard times and look ripe for the picking by long-term investors.
Take biotech giant Gilead Sciences as a good example -- a company Buffett himself would be unlikely to buy, since biotech companies require constant observation because of clinical trial data.
Two weeks ago Gilead Sciences reported first-quarter results that had investors running for the exit. Despite delivering modest sales and EPS growth, sales of its blockbuster hepatitis C virus (HCV) drug Harvoni fell 14% from the prior-year quarter to $3.01 billion. With Harvoni viewed as Gilead's main recent growth driver, investors knocked Gilead's share price down by double-digits on the news.
But this is more than likely an instance of temporary problems rather than something for long-term investors to worry about. Pricing pressures on Harvoni were to be expected as new once-daily HCV entrants hit the market, and Gilead responded by offering bigger gross-to-net discounts during the first quarter. Despite these challenges, Gilead didn't lose HCV market share, and its primary rival in convenience, Zepatier, a drug approved by the Food and Drug Administration in late January, sold just $50 million.
Looking ahead, Gilead could have a pan-genotypic HCV therapy approved before the end of June, which could reignite its already dominant HCV sales, and it recently had the FDA approve its next-generation oral HIV medication Genvoya. Genvoya contains a new formulation of tenofovir that's designed to increase its concentration in infected cells while reducing its concentration throughout the remainder of the bloodstream. This has few, if any, markings of a broken stock.
Image source: Flickr user Karlis Dambrans.
The same could be said of technology giant Apple , another stock Buffett probably wouldn't buy since he generally has an aversion to tech stocks.
Apple reported its second-quarter results a few days prior to Gilead, and the reaction was pretty similar (save for the fact that Apple's valuation tumbled by more than the worth of 477 of 500 S&P 500 companies). Apple announced Q2 sales of $50.6 billion, a 13% decline from the prior-year quarter and its first year-over-year sales decline in 13 years; it delivered $1.90 in EPS, missing Wall Street's estimates by a mile; and it reported its first iPhone sales decline ever! You can certainly see why skittish investors ran for cover.
Yet for long-term investors, Apple's decline could represent the perfect opportunity to wade into the water and build, or add to, a position. Apple still has the world's most valuable brand according to Interbrand in 2015, and it undoubtedly has some of the most loyal customers of any company. When it introduces new products and services, and expands its Apple brand platform, chances are very good that its loyal customers will be buyers. Whether it be the iPhone, the recently launched Apple Music, or the highly anticipated iCar by the end of the decade, Apple has products to inspire growth.
Long-term investors can also take solace in the fact that Apple has substantial cash flow. Apple ended Q2 with roughly $230 billion in cash, and it's capable of tacking on $40 billion-plus in cash every year, including its generous share repurchase and dividend return. Thus, by the end of the decade Apple could be sporting in excess of $400 billion in cash! Again, this is hardly what I'd call a broken stock.
These are just two examples of downtrodden stocks that could have you investing like Buffett. What solid companies in your portfolio are you thrilled to see falling?
The article Warren Buffett's Best Nugget of Wisdom Is Somewhat Strange originally appeared on Fool.com.
Sean Williamshas no material interest in any companies mentioned in this article. You can follow him on CAPS under the screen nameTMFUltraLong, track every pick he makes under the screen name TrackUltraLong, and check him out on Twitter, where he goes by the handle@TMFUltraLong.The Motley Fool owns shares of and recommends Apple, Berkshire Hathaway, and Gilead Sciences. Try any of our Foolish newsletter services free for 30 days. We Fools may not all hold the same opinions, but we all believe that considering a diverse range of insights makes us better investors. The Motley Fool has a disclosure policy.
Copyright 1995 - 2016 The Motley Fool, LLC. All rights reserved. The Motley Fool has a disclosure policy.