Warren Buffett's Best Dividend Stock for 2016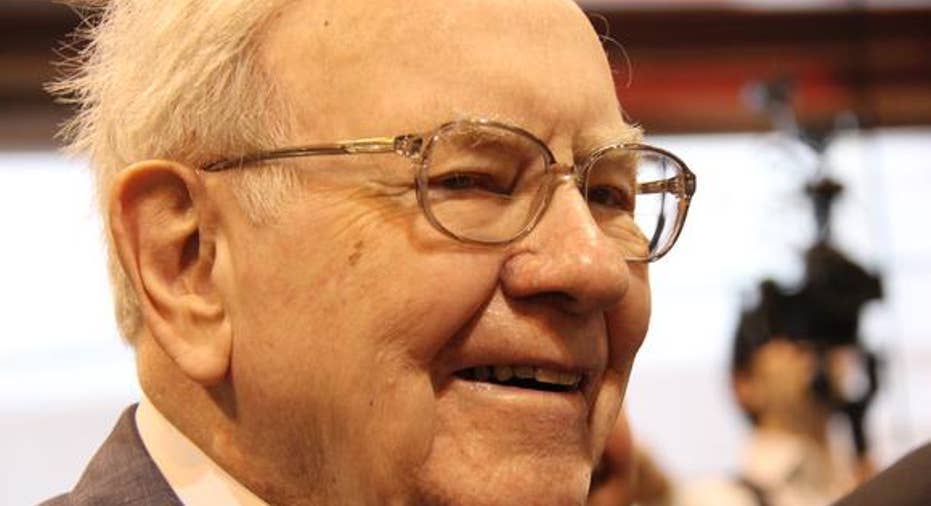 One of the ways Warren Buffett built Berkshire Hathaway into the $330 billion behemoth that it is today was by investing in outstanding dividend-paying businesses. These companies throw off enormous amount of cash, which the legendary investor can then reinvest in more shares of income-producing businesses, which, in turn, generate more cash. It's a virtuous cycle that has benefited Berkshire Hathaway and its shareholders for decades.
Fortunately, individual investors can implement this highly effective wealth-building strategy in their own portfolios. Even better, one of Buffett's current holdings appears particularly well positioned to deliver handsome returns for investors in 2016 -- and beyond.
The all-weather banking titanWith the Federal Reserve recently raising interest rates for the first time in nearly a decade, and more rate hikes expected in the year ahead, many investors are fearful that stock returns will be muted in 2016. There are, however, some businesses that are poised to benefit from the prospect of higher interest rates.In fact, Wells Fargo -- which is Buffett's largest holding and comprises nearly 20% of Berkshire Hathaway's publicly traded stock portfolio -- may be the ideal stock to buy in the current uncertain market environment.
Wells Fargo's diverse business lines tend to hold up relatively well through different interest-rate cycles. For example, in a sharply higher-rate environment, Wells Fargo will likely benefit from higher net-interest margins, as the spread between what the bank pays its depositors and the interest it charges on its loans widens. And if interest rates remain subdued for longer than market prognosticators currently expect, Wells Fargo's massive fee-based mortgage-origination business should continue to prosper, as low rates tend to boost demand for mortgages. In this way, strength in one area of Wells Fargo's business is often able to offset weakness elsewhere.
In addition, Wells Fargo is widely regarded as best of breed in the banking sector. The company consistently earns praise from Buffett and other industry observers for its conservative culture and well-managed operations. And risk-averse investors should note that Wells Fargo's conservatism and efficiency served the company well during the financial crisis, when it was able to snap up former competitor Wachovia on the cheap as its rivals struggled to stay afloat.
Today, Wells Fargo continues to excel thanks to its diversified business lines -- which span across areas such as community banking, mortgage lending, and wealth management -- that give the banking titan the lucrative opportunity to cross sell its services, and increase the value of its client relationships.
That's helped Wells Fargo -- when combined with its ultra-low cost of capital that averaged only 0.08% on its $1.2 trillion in deposits in the third quarter -- to earn strong returns on its nearly $1.8 trillion total asset base. In turn, Wells Fargo's high level of profitability has allowed management to reward shareholders with stock buybacks and a steadily rising dividend, which currently checks in at 2.8%.
All told, Wells Fargo gives its investors many ways to win in 2016 -- and for many years to come.
The article Warren Buffett's Best Dividend Stock for 2016 originally appeared on Fool.com.
Joe Tenebruso has no position in any stocks mentioned. The Motley Fool owns shares of and recommends Berkshire Hathaway and Wells Fargo. The Motley Fool has the following options: short January 2016 $52 puts on Wells Fargo. Try any of our Foolish newsletter services free for 30 days. We Fools may not all hold the same opinions, but we all believe that considering a diverse range of insights makes us better investors. The Motley Fool has a disclosure policy.
Copyright 1995 - 2015 The Motley Fool, LLC. All rights reserved. The Motley Fool has a disclosure policy.