Warren Buffett Nearly Quadrupled His Apple, Inc. Position Last Quarter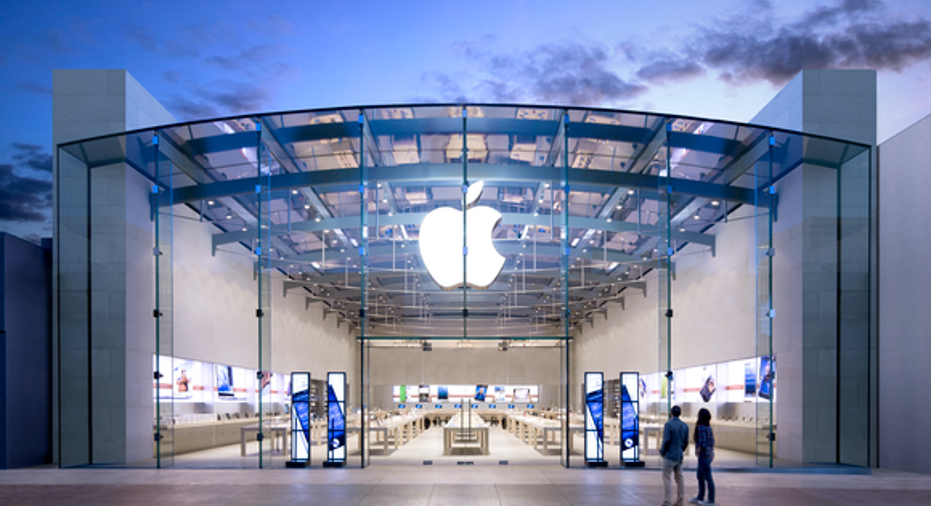 So much for that aversion to tech.
The Oracle of Omaha made waves last year when Berkshire Hathaway (NYSE: BRK-A) (NYSE: BRK-B) disclosed that it had picked up a cool $1 billion worth of Apple(NASDAQ: AAPL) shares, enough to scoop up 9.8 million shares. It's worth noting that this initial investment decision was not made by Buffett himself, but rather one of his lieutenants.
Berkshire then proceeded to buy an additional 5.4 million shares in the second quarter of 2016, increasing its position to 15.2 million shares valued $1.5 billion at the time. There was no reported change in the number of shares during the third quarter, although Berkshire enjoyed some gains as shares rose. Berkshire has just filed its Form 13F for the fourth quarter, and it nearly quadrupled its Apple position.
Data source: SEC filings. Chart by author.
Berkshire is now sitting on 57.4 million shares of the Mac maker, valued at $6.6 billion at the end of last year. Not many investors can say this, but Buffett now has a 1% stake in Apple, which is a pretty tall order when we're talking about a $700 billion company. You can count on one hand the number of institutional investors that have a stake greater than or equal to Buffett's, and most of those are fund families that aggregate reported holdings across different funds.
Apple was a big chunk of Buffett's buying spree
In an interview with Charlie Rose a few weeks back, Buffett noted that Berkshire had acquired $12 billion in common stock in the wake of the election, which represented a significant increase in buying activity. In contrast, Berkshire bought approximately $10 billion worth of equities through all of 2015.
Apple Store Third Street Promenade. Image source: Apple.
While some of that $12 billion was seemingly purchased after the new year, and we don't know what prices Berkshire was buying Apple at, it's safe to say that a good chunk of that money was allocated to the Mac maker. Apple's average share price during the fourth quarter was right around $113, which would translate into $4.8 billion based on the additional 42.1 million shares purchased during the quarter.
Of course, Buffett is far from a market timer, but with shares currently trading at all-time highs, the increased position is already faring quite well. Shares are already up 17% year to date, thanks in part to a record fourth-quarter earnings release.
Cash flow is one of Buffett's favorite investing metrics, particularly compared to figures like net income, which are subject to more qualitative judgments from management and more prone to manipulation in general. Apple has cash flow in spades, and currently has the largest cash position of any company ever. The tech titan generated over $65 billion in operating cash flow in 2016, of which $52 billion was free cash flow.
If Buffett thinks Apple is undervalued enough to nearly quadruple Berkshire's position, he's probably on to something.
10 stocks we like better than AppleWhen investing geniuses David and Tom Gardner have a stock tip, it can pay to listen. After all, the newsletter they have run for over a decade, Motley Fool Stock Advisor, has tripled the market.*
David and Tom just revealed what they believe are the 10 best stocks for investors to buy right now... and Apple wasn't one of them! That's right -- they think these 10 stocks are even better buys.
Click here to learn about these picks!
*Stock Advisor returns as of February 6, 2017
Evan Niu, CFA owns shares of Apple. The Motley Fool owns shares of and recommends Apple and Berkshire Hathaway (B shares). The Motley Fool has the following options: long January 2018 $90 calls on Apple and short January 2018 $95 calls on Apple. The Motley Fool has a disclosure policy.