Warren Buffett Buys More Sirius XM Stock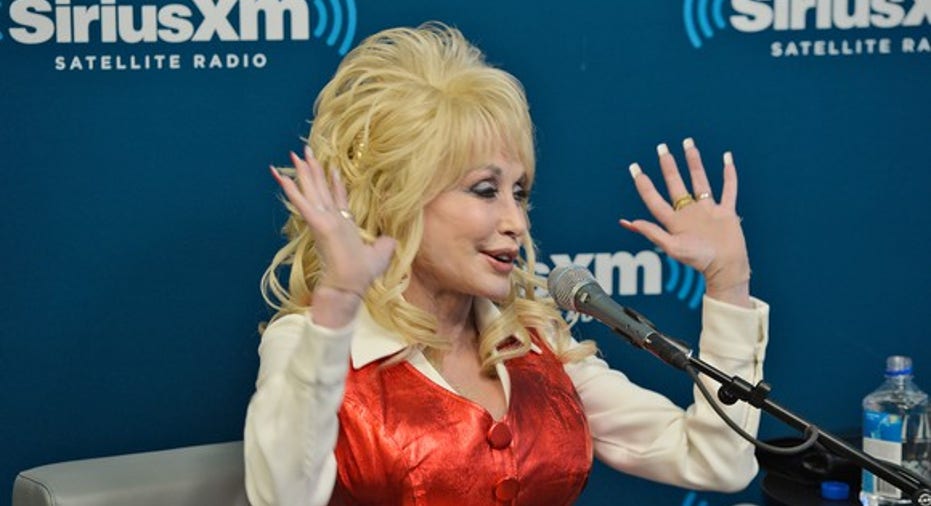 Berkshire Hathaway (NYSE: BRK-A) (NYSE: BRK-B)surprised investors by initiating a position in Sirius XM Radio(NASDAQ: SIRI)late last year. Warren Buffett and his savvy investor cohorts are apparently hungry for more.
Berkshire Hathaway's quarterly 13F filing last night shows that it now owns 172.3 million shares of Sirius XM, a stake worth $824 million based on Monday's close. Berkshire Hathaway owned 166.6 million shares when the year began, according to the mid-February filing. In short, Berkshire Hathaway increased its stake by 5.7 million shares during the first three months of 2017.
Image source: Sirius XM Radio.
Buffett means business
One can argue that increasing its stake by a little more than 3% isn't much. The stock has been moving lower in recent weeks, down 7% so far this quarter and off by 14% since hitting a 10-year high just two months ago. However, Sirius XM stock is still trading higher year-to-date. More importantly, Berkshire Hathaway adding shares -- instead of staying pat or reducing its exposure -- is encouraging. The greatest investor of our generation wants more Sirius XM, and there's no way to read that as anything else but a bullish sign.
Sirius XM may have been a speculative name back in early 2009 when it was on the brink of filing for bankruptcy, attracting penny stock traders and riverboat gamblers. It's an undeniable media giant these days. Sirius XM closed out the first quarter with 31.6 million subscribers to its platform.
Sirius XM is now a steadily growing cash machine, something that should appeal to growth and traditional investors alike. Sirius XM expects to generate $1.5 billion in free cash flow and more than than $2 billion in adjusted EBITDA this year. The satellite radio monopoly is doing it right, taking that money and using it to buy back shares, tackle its debt, and recently initiate a dividend policy.
Overall growth has slowed. Sirius XM's year-over-year revenue upticks are now in the high single digits, but there's art in that streaming drum. Sirius XM is eyeing $5.3 billion in revenue this year, not bad for a platform that some skeptics were dismissing as a transitory technology a few years ago.Sirius XM expects to close out 2017 with 1.3 million more subscribers than it had when the year began, no small feat in a year when automakers are struggling to increase their sales.
Buffett and Berkshire Hathaway don't enter into positions lightly. They also don't increase their stakes unless they're convinced that a stock will appreciate over time. Sirius XM may be meandering as an investment in recent weeks, but Berkshire Hathaway's presence has to be a soothing thought for bulls as patient as Buffett himself.
10 stocks we like better than Sirius XM RadioWhen investing geniuses David and Tom Gardner have a stock tip, it can pay to listen. After all, the newsletter they have run for over a decade, Motley Fool Stock Advisor, has tripled the market.*
David and Tom just revealed what they believe are the 10 best stocks for investors to buy right now... and Sirius XM Radio wasn't one of them! That's right -- they think these 10 stocks are even better buys.
Click here to learn about these picks!
*Stock Advisor returns as of May 1, 2017
Rick Munarriz has no position in any stocks mentioned. The Motley Fool owns shares of and recommends Berkshire Hathaway (B shares). The Motley Fool has a disclosure policy.