Warm Weather Continues to Cool Off UGI Corp.'s Earnings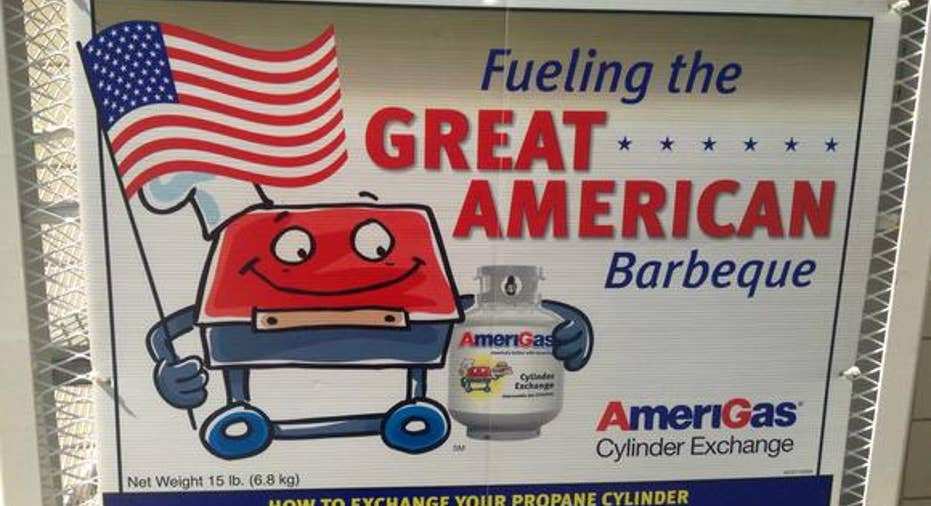 Diversified utility UGI's growth continues to be held back by warm winter weather. That's clear after the company's fiscal second-quarter earnings were basically in line with the year-ago quarter, despite the company's completion of several growth initiatives over the past year. It's now causing the company to cool off its expectations for fiscal 2016.
UGI results: The raw numbers
| Metric | FQ2 2016 Actuals | FQ2 2015 Actuals | Growth (YOY) |
| --- | --- | --- | --- |
| Adjusted net income | $216.2 million | $220.8 million | (2.1%) |
| Adjusted EPS | $1.24 | $1.26 | (1.6%) |
Data source: UGI Corporation.
What happened with UGI this quarter?The weather again had a noticeable impact on UGI's business segments this quarter:
Image source: Flickr user Mike Mozart.
The company's AmeriGas Propane subsidiary was once again hurt by warmer weather, with temperatures 11.7% warmer than normal and 13.3% warmer than last year. That caused a 13.9% decrease in retail gallons sold, leading to a 24.8% year-over-year decline in revenue and a 15.7% slump in operating income. That drop comes even as AmeriGas Propane continues to add customers through acquisitions and in its National Accounts and Cylinder Exchange programs.
The UGI Utilities segment was also hurt by warmer weather, with temperatures 10% warmer than normal and 24% higher than the prior year in its service territory. This development pushed revenue down 35.7% and operating income down by 19.8%.
Keeping with the weather theme, UGI's midstream and marketing segment was also negatively affected by the weather, which was 25% warmer than the prior year and 12% warmer than normal in its operating areas, causing lower volumes. That increase pushed operating income down by 21.5% from the prior period.
UGI's International segment was the lone highlight, delivering an 11.3% jump in revenue, while operating income surged 72.3%. This growth was primarily due to the company's Finagaz acquisition, which helped the company overcome the warmer-than-normal weather.
What management had to sayCEO John Walsh,commenting on the company's results, said:
Walsh notes that given the negative impact from the weather, the company delivered a pretty solid quarter because it was able to keep its earnings roughly in line with the prior period. It was a feat the company credits to its ability to complete several strategic investments over the past year.
Looking forwardGiven the impact the weather has had on the company thus far in fiscal 2016, UGI is revising its full-year guidance. It now expects adjusted earnings to be in a range of $1.95 to $2.05 per share, down from its prior guidance of $2.15 to $2.30 per share. That will basically mean three straight years of stagnant growth after the company delivered earnings of $2.01 and $2.02 per share over the prior two years.
Yet the company is optimistic that things will turn around in fiscal 2017, with Walsh noting, "Our solid performance during this challenging winter, and our continued progress on major new investments positions us well for fiscal year 2017 and beyond." Of course, that assumes the weather starts to cooperate, which is something it hasn't done much of lately.
The article Warm Weather Continues to Cool Off UGI Corp.'s Earnings originally appeared on Fool.com.
Matt DiLallo has no position in any stocks mentioned. The Motley Fool owns shares of and recommends UGI. Try any of our Foolish newsletter services free for 30 days. We Fools may not all hold the same opinions, but we all believe that considering a diverse range of insights makes us better investors. The Motley Fool has a disclosure policy.
Copyright 1995 - 2016 The Motley Fool, LLC. All rights reserved. The Motley Fool has a disclosure policy.