Waning Sales Force Layoffs By Gun Maker in New York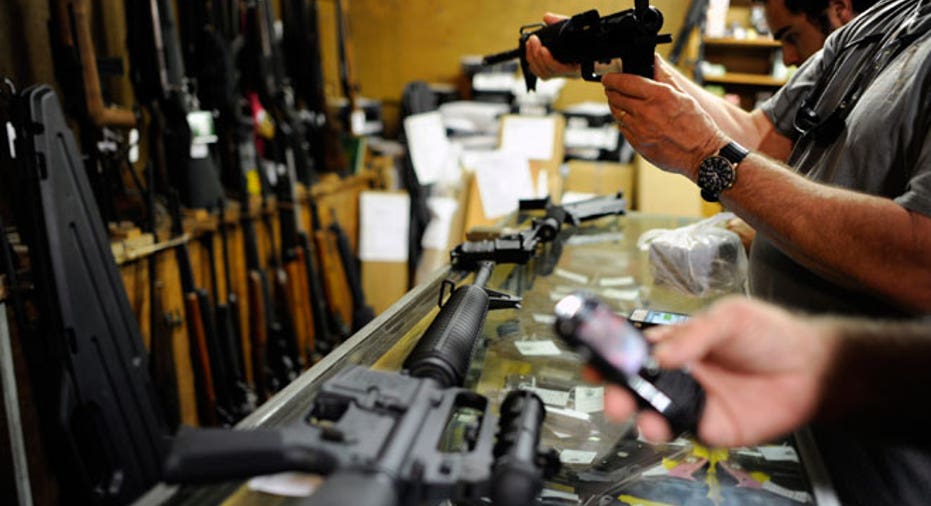 Remington Outdoor Co. has laid off more than 120 workers at an upstate New York factory in response to falling demand for firearms, dealing a blow to an upstate village of 8,000.
Since Donald Trump's presidential victory eased concerns about stiffer gun laws, the small-arms industry has seen a drop in sales. As a result, orders for Remington handguns have slowed, a company spokeswoman said Monday. That is "a dynamic from which Remington is not immune," she said of the industry challenges.
The March 8 layoffs are a hit for Ilion, N.Y., where Remington has operated a plant since the 19th century, said Terry Leonard, mayor of the village located about 60 miles east of Syracuse.
The region has been on edge since Remington's 2014 announcement that it was opening a plant in Huntsville, Ala., he said.
Many fear the eventual closure of the Ilion plant, Mr. Leonard said, adding the company has 960 employees after the layoffs. The Remington spokeswoman didn't return a request to confirm that number.
"Should they ever just close down totally, it would be a total catastrophe for the entire area here," the mayor said.
Brian Miller, a Republican State assemblyman for the area, said recent economic setbacks to the region have been disheartening. He pointed to Austrian sensor manufacturer AMS AG's decision in December to cancel the opening of a $2 billion factory in nearby Utica, N.Y. "It's just a bad business climate in upstate New York," he said.
While New York state posted a relatively low unemployment rate of 4.5% in December, pockets upstate continue to lag. In Herkimer County, where Ilion is located, the unemployment rate was 5.8% in December, according to the state Labor Department.
Other firearms makers say demand for weapons, particularly handguns, has been ebbing. American Outdoor Brands Corp.
Demand for guns hit a record in 2016 when the Federal Bureau of Investigation processed 27.5 million background checks, which financial analysts use as a proxy measurement for sales. But in January and February, the FBI processed 17% fewer checks than in the same period the year before. Though the 4.3 million checks in January and February this year outpaced the 3.6 million conducted in the same period two years ago.
Financial analysts said the possibility of new gun laws under the Obama administration almost certainly contributed to strong growth in gun sales last year.
"We do believe that having a Republican in the White House…negatively impacts gun sales in that it effectively eliminates any threat of new gun regulation for the foreseeable future," said James Hardiman, managing director of equities research for Wedbush Securities Inc.
Mr. Hardiman forecasts a 10% to 15% decline in FBI background checks for 2017.
Remington, meanwhile, also is facing a high-profile court case. The Connecticut Supreme Court is hearing an appeal from families of some of those killed in the Sandy Hook Elementary School shooting who say Remington, the maker of the rifle used in the attack, should be held liable.
A gunman in 2012 killed 20 children and six adults at the school in Newtown, Conn., with a Bushmaster XM15-E2S semiautomatic rifle. Attorneys for the families argued in their 2014 lawsuit that civilians shouldn't be allowed to own the rifle.
A Connecticut Superior Court judge dismissed the lawsuit in October. Remington's attorneys have said they are immune under the federal Protection of Lawful Commerce in Arms Act from lawsuits seeking to hold them liable for crimes committed with their products.