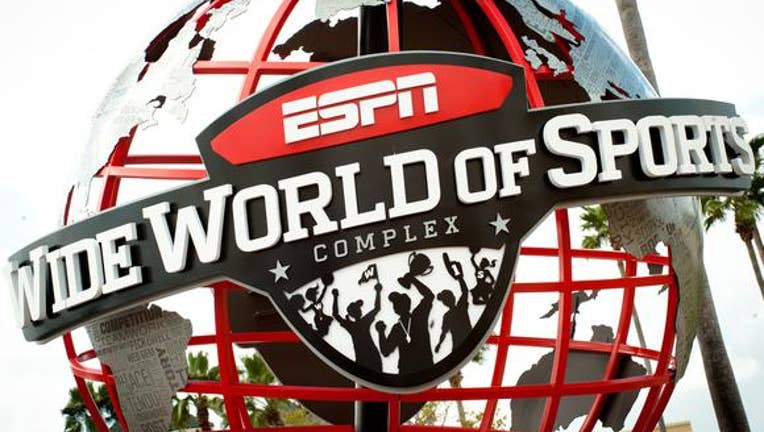 Walt Disney reported resultsfor its fiscal 2016first quarter last week. The diversified entertainment giant posted strong year-over-year results with revenue increasing 14% and adjusted earnings per share jumping 28%. The results were driven by the phenomenally successfulStar Wars: The Force Awakens, which opened in domestic theaters in mid-December and smashed many box office records.
Despite posting strong headline numbers that beat analysts' expectations, shares of Disney dropped about 4% following the release. This was due to decreased profitability in the media networks segment, feeding into market concerns around "cord-cutting" and "cord-slimming." The fear is that subscribers cancelling or trimming their large cable bundles will negatively affect the future profitability of Disney's cable networks, particularly sports juggernaut ESPN.
The market has driven Disney stock down over 20% since it notched an all-time high about six months ago over this concern, which first surfaced when Disney reported its third-quarter 2015 results last August. Here are seven important takeaways that Disney CEO Bob Iger shared on the company's conference call.
Source: Josh Hallett/Flickr
1. ESPN had a recent uptick in subscribersFrom Iger's opening remarks, "In the last couple of months, we have actually seen an uptick in ESPN subs[cribers] which is encouraging."
Granted, "uptick" wasn't defined, and this could be just a seasonal blip. Nonetheless, it's still good news -- or, at the least, not bad news. For background, Disney released its ESPN subscriber numbers in an SEC filing the day before Thanksgiving, revealing a downward trend from 99 million at the end of fiscal 2013 to 92 million at the end of fiscal 2015. That's an annual subscriber loss of about 3.6%.
In response to an analyst's question about the reason for the uptick, Iger said, "[W]e believe that we've benefited from the growth of certain light packages that ESPN has been part of, particularly [Sling TV's] Dish."
2. Nielsen lowered its estimate of losses of multi-channel householdsThe market's ballyhooing about cord-cutting was largely set off by Nielsen statistics reflecting the drop in ESPN subscribers through 2015. From Iger's opening remarks:
3. ESPN subscriber count drop is due largely to cord-slimmingThis is a key point and one many investors may not know, since it represents a change from what Iger said last August. From Iger's response to a question about this change of opinion:
4. Disney is in talks to have ESPN included in light bundlesDisney is taking action to halt ESPN subscriber losses. From Iger's opening remarks:
5. Disney's media properties are tailor-made for over-the-top productsWhile Iger believes the large cable bundle will remain the dominant media product for some time, he made it clear that Disney plans to successfully adapt to a changing marketplace:
6. The American love affair with ESPNFrom Iger's opening remarks:
7. ESPN ad sales significantly outpaced the marketThe bulk of revenue Disney generates from ESPN is from cable affiliate fees that it receives from distributors based upon subscriber households. However, ad sales are also an important part of the revenue stream. From Iger's opening remarks:
Wrap-upWhile cord-cutting and cord-slimming fears are legitimate, especially as the media networks segment contributes the largest portion of operating income to the company, the issue is overblown. The market is underestimating Disney's ability to overcome this challenge and/or compensate for it.
The House of Mouse has been masterful at profitably adapting to changing markets since it was founded in 1923. The company is second to none when it comes to leveraging its assets across its businesses to generate revenue that's stronger than many industry followers project, and/or to generate new sources of revenue that few could see coming. These are precisely the reasons that the acquisition prices of Lucasfilm, Marvel, and Pixar are now looking like bargains, and why the company's quarterly earnings results regularly surpass analysts' expectations.
The article Walt Disney Co.: 7 Key Things CEO Bob Iger Said Last Week About ESPN, Cord-Cutting, and a Changing Market originally appeared on Fool.com.
Beth McKenna has no position in any stocks mentioned, though is weak for Pixar films. The Motley Fool owns shares of and recommends Walt Disney. Try any of our Foolish newsletter services free for 30 days. We Fools may not all hold the same opinions, but we all believe that considering a diverse range of insights makes us better investors. The Motley Fool has a disclosure policy.
Copyright 1995 - 2016 The Motley Fool, LLC. All rights reserved. The Motley Fool has a disclosure policy.