Walmart tests associate delivery amid red-hot Amazon rivalry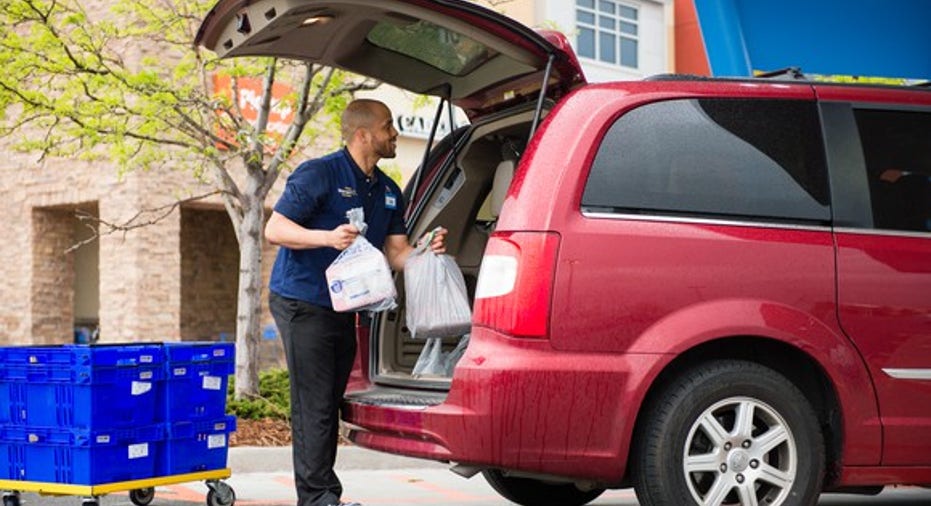 For years, Walmart (NYSE:WMT) has vowed to keep prices low for its shoppers – and in recent months has gone to great lengths to do so. Now the world's biggest retailer is taking its customer service to new heights as it tests a program that turns store associates into delivery drivers for online orders.
The idea behind the move is two-fold: It helps make Walmart better able to compete with the quick delivery times and low prices heralded by chief e-commerce rival Amazon (NASDAQ:AMZN), while also cutting down on delivery costs for the final leg of the trip, which is often the most expensive.
The idea, currently tested in three stores – two in New Jersey and one in northwest Arkansas, is a win-win for customers and the $241 billion company, Walmart's U.S. e-commerce president and CEO Mark Lore wrote in a blog post Thursday.
"We already have trucks moving orders from fulfilment centers to stores for pickup. Those same trucks could be used to bring ship-to-home orders to a store close to their final destination, where a participating associate can sign up to deliver them to the customer's house," he said.
Becoming a delivery driver, though, isn't required for employees, Lore stressed, but rather an opportunity to earn extra cash. Those who want to, can opt into the program and have control over things like how many packages they deliver, and size and weight limits of each shipment.
Once seen as a disadvantage in a rapidly-changing retail landscape that favors e-commerce, Walmart has suddenly turned its 4,700 U.S. stores into an asset that not only allows shoppers to browse and buy in-store, but also transform into mini distribution centers.
"Our stores put us within 10 miles of 90% of the U.S. population. Now imagine all the routes our associates drive to and from work and the houses they pass along the way. It's easy to see why this test could be a game changer," Lore said.
This pilot program isn't Walmart's first foray into making life easier for customers as it tries to better compete with Amazon. In 2015 it agreed to buy Amazon's smaller rival Jet.com – a move that has allowed the Oakbrook, Ill.-based company's online experience to explode. Helped by the acquisition, growth in e-commerce for the first quarter jumped 63%.
Back in April, Walmart launched what it calls a Pickup Discount, lower prices on roughly 10,000 items that customers can purchase on the store's website and have sent to any Walmart store for pickup. The aim was to lower the company's delivery costs on the last mile while also encouraging shoppers to peruse its e-commerce platform. Earlier this year, the company introduced no membership required free two-day shipping on two million items – a clear shot at Amazon's Prime membership which, for $99 annually, gives consumers free-shipping on all orders regardless of basket size.
Shares of Walmart hit a fresh record high of $79.60 on Thursday, adding to gains of more than 13% so far this year.