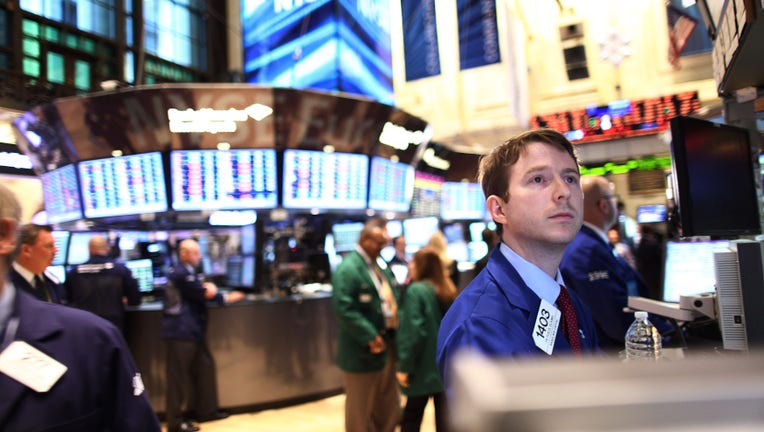 FOX Business: Capitalism Lives Here
Wall Street extended its gains on Monday afternoon as traders scooped up cyclical stocks on the back of data suggest the global economy is revving up.
Today's Markets
The Dow Jones Industrial Average climbed 137 points, or 0.92%, to 15060, the S&P 500 gained 16 points, or 0.97%, to 1671 and the Nasdaq Composite advanced 45.4 points, or 1.2%, points to 3705.
The markets capped the week with solid gains last week, as fears about Syria faded to some extent and traders grew slightly less concerned about the extent at which the Fed is likely to pare back its vast bond-buying program later this month.
The week off to a solid start on the back of strong data from Asia. The data left the Dow and S&P 500 at the highest level since August, and the Nasdaq at its highest mark since 2000. Every major sector was in the green on the day, led by economically-sensitive stocks like materials, technology industrials and energy.
China's exports soared 7.2% in August on a year-to-year basis, widely beating estimates that they would rise 5.5%. Imports climbed 7%, missing estimates they would rise 11.3%.
The data suggest the world's second-biggest economy may be able to dodge a much-feared "hard landing." Indeed, Nomura told its clients it sees "moderate upside risks" to its third-quarter gross domestic product estimates. Still, the Japan-based investment bank believes the recovery might not be sustainable.
Meanwhile, Japan saw its second-quarter GDP revised up to an annual rate of 3.8% from 2.6%. The Bank of Japan has embarked on an aggressive easing program aimed at dramatically ramping up growth and increasing inflation in a bid to shake off a decades-long deflation trap.
The U.S. data docket is light on the day, but traders did get a report from the Federal Reserve saying consumer credit climbed by $10.4 billion in July -- lighter than estimates of $12.5 billion.
On the corporate front, Koch Industries unveiled plans to buy Molex (NASDAQ:MOLX) for $38.50 a share in a $7.2 billion deal. BlackBerry (NASDAQ:BBRY) shares rallied on a report from The Sunday Times that Prem Watsa was mulling a bid for the embattled smartphone maker.
In commodities, U.S. oil futures fell $1.01, or 0.91%, to $109.52 a barrel. Wholesale New York Harbor gasoline slid 1.8% to $2.802 a gallon. Gold rose 20 cents to $1,387 a troy ounce.
Foreign Markets
The Euro Stoxx 50 fell 0.34% to 2793, the English FTSE 100 dipped 0.4% to 6521 and the German DAX rose 0.02% to 8277.
In Asia, the Japanese Nikkei 225 soared 2.5% to 14205 and the Chinese Hang Seng jumped 0.57% to 22750.