Wall Street Week Ahead: Softer Dollar May Be Stock Silver Lining Amid Washington Drama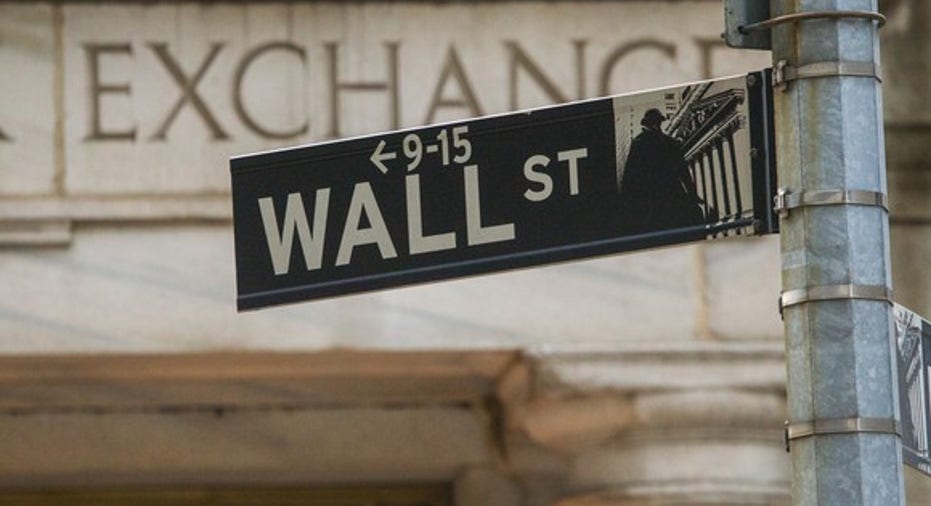 With S&P 500 companies set to notch their strongest quarterly earnings growth in about six years, a weaker U.S. dollar may help keep the profit momentum rolling and support share prices in the weeks to come.
After a dramatic week in Washington that rattled financial markets, one possible silver lining for stock investors was the weaker dollar, which can support earnings of U.S. multinational companies with large foreign operations.
The dollar weakened 0.5 percent against a basket of currencies on Wednesday following reports that U.S. President Donald Trump tried to interfere with an investigation into his former national security adviser's ties with Russia, revelations that also sparked the S&P 500's biggest one-day drop in eight months.
The currency was on track for its biggest weekly percentage drop in a year, and so far in 2017 the dollar has pulled back 5 percent, having erased its post-U.S. election gains.
Movements in the dollar can be significant for U.S.-based multinational companies. The stronger the greenback is against other currencies, the less valuable foreign sales become when they are translated back into the U.S. currency for reporting purposes.
"A weaker dollar is arguably good for any company that sells overseas," said Alan Gayle, director of asset allocation at RidgeWorth Investments in Atlanta. "If you're talking about a silver lining, if you are a large-cap company that has significant overseas sales exposure, then this is an emerging positive."
First-quarter results from U.S. companies have bolstered confidence in equities, with the market reaching record highs earlier this month even as events in Washington threatened Trump's promises of tax cuts, infrastructure spending and reduced regulation that had helped fuel a rally in stocks.
With more than 90 percent of the S&P 500 having reported, first-quarter profits are on pace to rise by 15.2 percent, according to Thomson Reuters I/B/E/S.
Second-quarter earnings are expected to rise by 8.5 percent, a figure that could swell depending on currency moves. The dollar has fallen 3.2 percent during the second quarter alone.
Companies with significant global operations have already showed strength as the dollar has weakened in the firstquarter.
S&P 500 companies with more than half their revenue from outside the United States have reported a 13.2 percent increase in earnings, when excluding the energy sector. That compares with a 10.6 percent increase for companies with half or more of revenues coming domestically. Energy sector results are skewing overall S&P 500 earnings because of year-ago negative results.
The S&P 500 has climbed 6.5 percent this year while the Russell 2000, the benchmark for small-cap stocks that tend to be more domestically focused, has climbed only 1 percent.
The weaker dollar "could be a pretty strong tailwind," said David Schiegoleit, managing director of investments at U.S. Bank Private Client Reserve. "The companies that garner most of their revenue from overseas sources, that could be a momentum play if you continue to see a soft dollar."
According to currency risk consulting firm FiREapps, which tracks corporate commentary on currency effects, the impact of currency moves on U.S. companies in the first quarter has been similar to that in the prior two quarters.
But the firm cautioned that the first quarter is historically a period with reduced currency impact, and noted the weaker dollar has created potential for an increase in international earnings.
Ed Yardeni, president of consulting firm Yardeni Research Inc, questioned whether the dollar's fluctuations will significantly increase profits, citing his firm's analysis showing minimal overall negative impact from the currency's strength in recent years.
"In theory, it should be a positive," Yardeni said. "But as a practical matter looking at the past two years, it didn't really show up as a major drag on earnings, so I'm not sure it's going to suddenly be a major boost to earnings as it reverses itself."
The dollar also remains generally above levels where it was during the second quarter of 2016 even as it has softened this year.
Peter Andersen, chief investment officer with Fiduciary TrustCompany in Boston, worries over what the weakened dollar reflects about global attitudes on the U.S. economy's health.
"I tend to think when the dollar trades off that it's more of a sentiment reading," Andersen said. "So that has more concern to me than the positive byproduct of foreign currency translation giving a boost on earnings."
(Reporting by Lewis Krauskopf; Editing by Meredith Mazzilli)