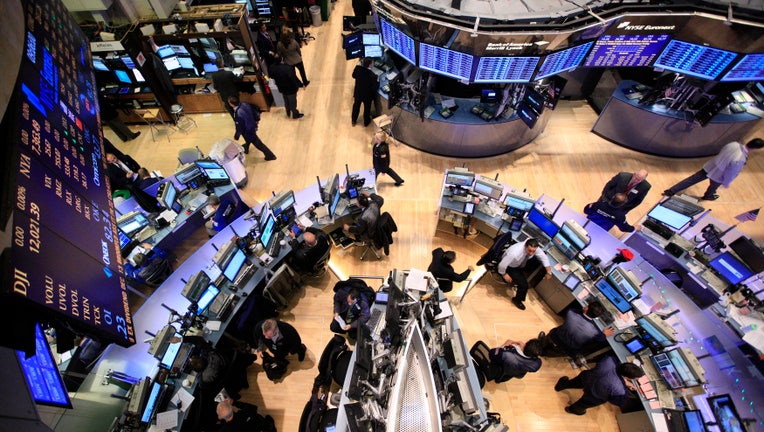 FOX Business: Capitalism Lives Here
The S&P 500 fell for the second-straight week amid worries the Fed could taper QE3 as early as next week.
Today's Markets
The Dow Jones Industrial Average (INDEXDJX:DJI) rose 15.9 points, or 0.1%, to 15755, the S&P 500 (INDEXSP:GSPC) declined 0.18 point, or 0.01%, to 1775 and the Nasdaq Composite (NASDAQ:IXIC) gained 2.6 points, or 0.06%, to 4001.
For the week, the Dow fell 1.7%, the S&P 500 fell 1.7% and the Nasdaq Composite slumped 1.5%. The broad S&P 500 hasn't fallen for two weeks in a row since October.
The losses have been driven by concerns that increasingly strong economic data, along with a deal in Congress to avert another government shutdown, could push the Federal Reserve to begin tapering its $85-billion-a-month asset purchase program.
"It's still a close call, but chances are now above 50% that the Federal Reserve will modestly reduce its asset purchases later this month," former Fed Vice Chairman Don Kohn told PRG Group, a Washington, D.C.-based political consultancy.
Previously, nearly every Wall Street investment bank predicted lower odds for December taper, instead preferring the March meeting for the beginning of the end to QE3.
In Washington, D.C., the U.S. House of Representatives passed a bipartisan budget bill late Thursday, staving off a government shutdown for two years.
"I am done worrying about this and now we can start worrying about the debt ceiling extension expiring in early February," said Michael Block, chief strategist at Rhino Trading Partners.
The economic docket is light on the day. The Labor Department said wholesale inflation fell 0.1% in November while economists expected it to remain unchanged from the month prior. Excluding the food and energy sector, producer prices rose 0.1%, matching expectations.
In corporate news, Qualcomm (NASDAQ:QCOM) promoted Steve Mollenkopf to CEO, effective March 4, throwing cold water on reports Microsoft (NASDAQ:MSFT) was considering him for the top spot. Adobe (NASDAQ:ADBE) revealed a mixed outlook and quarterly results, but growth in its Creative Cloud impressed Wall Street, driving the software maker's shares sharply higher.
Elsewhere, in commodities, U.S. crude oil futures fell 53 cents, or 0.54%, to $96.97 a barrel. Wholesale New York Harbor gasoline rose 0.04% to $2.636 a gallon. Gold gained $2.30, or 0.04%, to $1,227 a troy ounce.