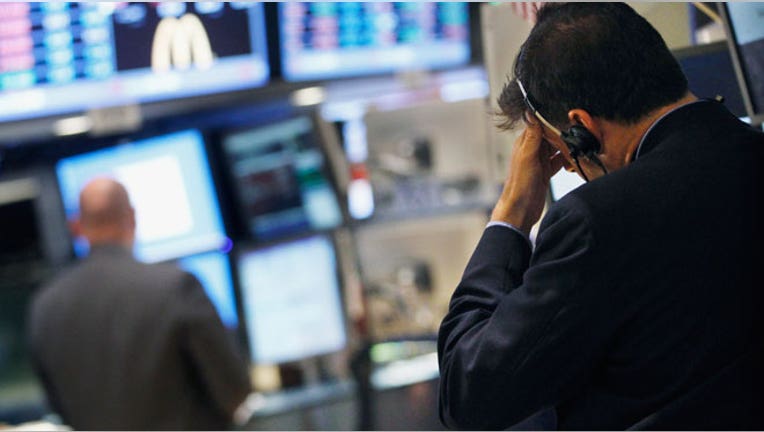 FOX Business: Capitalism Lives Here
The markets took a beating, and Treasury yields jumped, after the Federal Reserve stood by its strategy of paring back its bond buying later this year.
Today's Markets
The Dow Jones Industrial Average sold off by 105 points, or 0.7%, to 14898, the S&P 500 dropped 9.6 points, or 0.58%, to 1643 and the Nasdaq Composite slid 13.8 points, or 0.38%, to 3600.
The broad S&P 500 managed to snap a four-day slump on Tuesday, but then ended up right back in the red on Thursday. Meanwhile, the Dow added a sixth day to its slump. The focus was on the Federal Reserve on the day.
Members of the Fed's policy-setting board were locked in a debate over when the central bank should begin paring back its massive bond-buying program at the last FOMC meeting, minutes released Wednesday revealed.
The minutes said "almost all" FOMC members agreed the Fed should begin reducing its purchases of bonds later this year, and conclude QE by the middle of 2014. However, one member said the central bank should signal it will begin cutting its purchases in the "near future." Broadly speaking, the FOMC said the economy was expanding at a "modest" pace in the first half of the year, but worried about excessively light inflation.
Also on the economic front, the National Association of Realtors said sales of existing, single-family homes jumped 6.5% in July from the month prior to an annualized rate of 5.39 million units, handily topping expectations of a 5.15-million rate. The reading was the highest since November 2009. This comes as the recovery in the housing market heats up, and provides a boost to the broader economy.
Indeed, Lowe's (NYSE:LOW) followed Home Depot (NYSE:HD) in reporting better-than-expected quarterly results on the back of the burgeoning rebound. All wasn't positive in corporate news, however. Staples (NASDAQ:SPLS) revealed disappointing quarterly results and Target (NYSE:TGT) posted mixed mixed results and warned that its full-year profits will come in at the low end of the range.
Elsewhere, oil fell 70 cents, or 0.67%, to $104.432 a barrel. Wholesale New York Harbor gasoline rose 0.06% to $2.929 a gallon. In metals, gold slumped $7.70, or 0.55%, to $1,365 a troy ounce.
Foreign Markets
The Euro Stoxx 50 fell 0.4% to 2777, the English FTSE 100 dipped 0.61% to 6414 and the German DAX slumped 0.19% to 8284.
In Asia, the Japanese Nikkei 225 rose 0.21% to 13424 and the Chinese Hang Seng slid 0.69% to 21817.