Wall Street Snaps Three-Week Losing Streak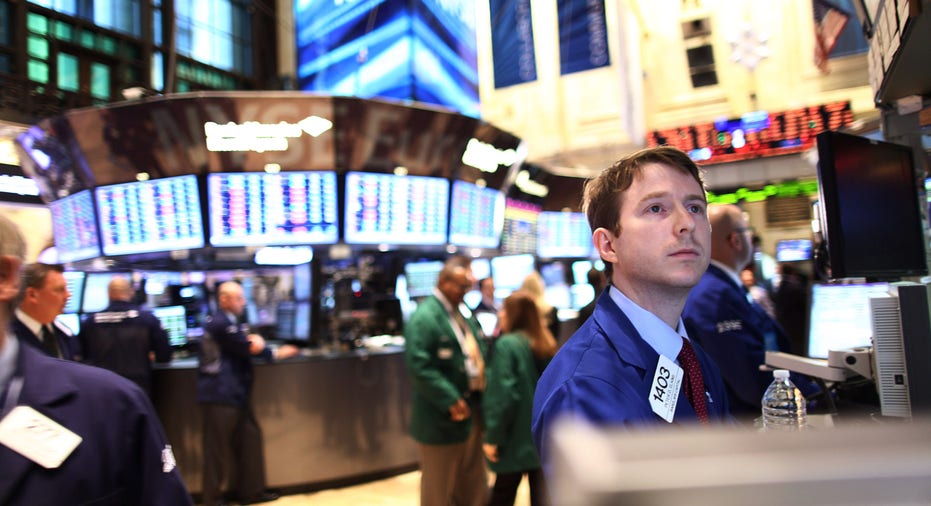 FOX Business: The Power to Prosper
The markets posted their first weekly gain in four weeks despite Friday's weak close as traders paid close attention to the debt crisis in Europe.
Today's Markets
The Dow Jones Industrial Average fell 74.9 points, or 0.6%, to 12455, the S&P 500 dipped 2.9 points, or 0.22%, to 1318 and the Nasdaq Composite dipped 1.9 points, or 0.07%, to 2838.
For the week, the Dow gained 0.7%, the S&P 500 jumped 1.7% and the Nasdaq rallied 2.1%.
Volume on Friday was quite light, with roughly 2.76 billion shares trading hands on the New York Stock Exchange. Materials, industrial and energy stocks struggled the most, while utilities and telecommunications firms posted the best performance.
Market participants have been focused squarely on the unfolding debt situation in the eurozone for much of the week. The Spanish banking sector was of particular concern on the day. Bankia confirmed plans to ask for $24 billion in rescue funds, which would be the biggest bank bailout in Spain's history. Separately, Standard & Poor's slashed its credit rating on Bankia and four other Spanish banks on the day.
Analysts said they would also be keeping a close eye on public opinion polls in Greece. Voters there will have to choose next month between parties that support austerity in exchange for critical bailout funds and ones that do not. The final tally is likely to seal Greece's future in the currency bloc, and could send shockwaves across global financial markets. So far, polls have shown a tight battle, with the radical-left Syriza party edging out the conservative New Democracy party, which supports the bailout.
On the U.S. front, a final reading on consumer sentiment from Thomson Reuters and the University of Michigan checked in at 79.3 -- the highest since October 2007. Economists expected the gauge to hold steady at a preliminary reading of 77.8.
Commodities were mixed. The benchmark crude oil contract traded in New York rose 22 cents, or 0.22%, to $90.86 a barrel. Wholesale New York Harbor gasoline gained 0.57% to $2.89 a gallon.
In metals, gold climbed $11.40, or 0.73%, to $1,571 a troy ounce.
Foreign Markets
The Euro Stoxx 50 gained 0.25% to 2162, the English FTSE 100 rose 0.03% to 5352 and the German DAX climbed 0.38% to 6340.
In Asia, the Japanese Nikkei 224 tilted higher by 0.2% to 8580 and the Chinese Hang Seng edged up by 0.25% to 18713.