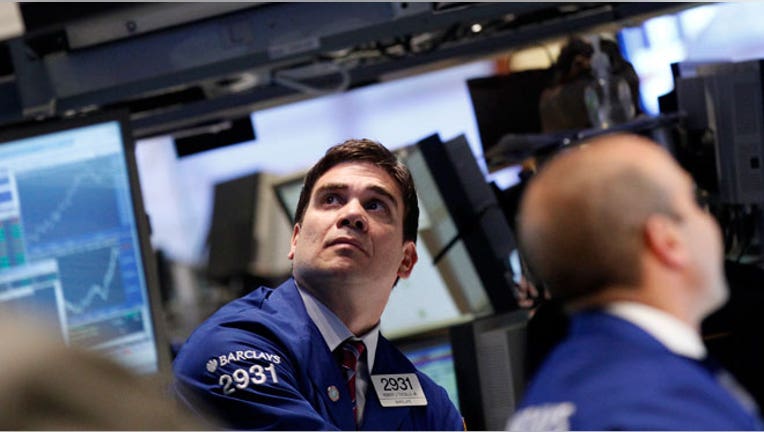 FOX Business: Capitalism Lives Here
The markets pushed higher for the first time in four days after a round of strong data on two of the world's biggest economies boosted traders' sentiment.
Today's Markets
The Dow Jones Industrial Average climbed 26.7 points, or 0.18%, to 15498, the S&P 500 rose 6.6 points, or 0.39%, to 1697 and the Nasdaq Composite advanced 15.1 points, or 0.41%, to 3669.
The Dow and S&P 500 both slide for the third day in a row on Wednesday, the longest losing streak for the stock-market barometers since June. The mood was initially lighter on Wall Street Thursday after China posted bigger-than-expected increases in exports and imports. However, the rosy sentiment faded in morning action.
Exports from the world's second-biggest economy jumped 5.1% on a year-to-year basis. Imports, meanwhile, surged 10.9%. There have been worries that China's economic growth will slow down too quickly, and hinder expansion in the broader world economy as a result. However, these data pointed to stabilization, according to economists.
"The positive surprise from China's July trade data, with both export and import growth exceeding consensus expectations, caught everyone's attention," economists at Japan-based Nomura wrote in an email to clients.
On the U.S. front, the number of individuals applying for first-time jobless benefits rose to 333,000 last week from an upwardly-revised 328,000 the week prior. Economists expected claims to rise to 336,000 from an initially reported 326,000. The four-week moving average, which helps smooth volatility in the weekly readings, fell to its lowest level since November 2007.
Elsewhere, J.P. Morgan Chase (NYSE:JPM) revealed in a regulatory filing that the U.S. Justice Department has launched parallel civil and criminal probes into sales of mortgage-backed securities by the biggest U.S. bank by assets.
U.S. oil prices dipped 19 cents, or 0.18%, to $104.18 a barrel. Wholesale New York Harbor gasoline rose 0.15% to $1.875 a gallon. Gold ticked up $2.60, or 0.2%, to $1,288 a troy ounce.
Foreign Markets
The Euro Stoxx 50 climbed 0.8% to 2817, the English FTSE 100 rose 0.4% to 6537 and the German DAX rallied 0.91% to 8335.
In Asia, the Japanese Nikkei 225 slid 1.6% to 13606 and the Chinese Hang Sent ticked up 0.31% to 21656.