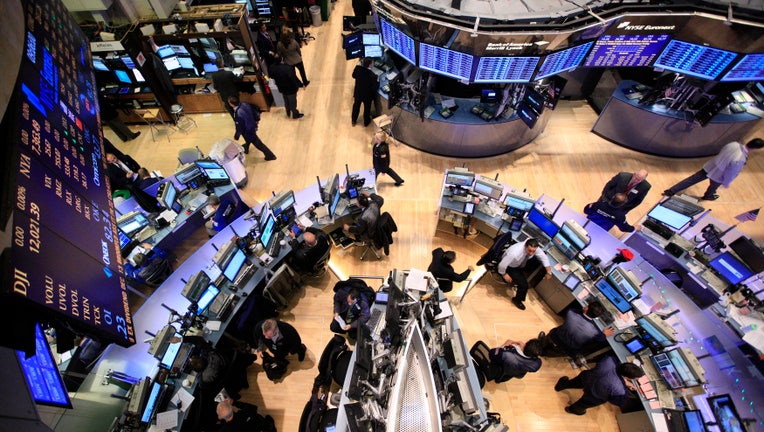 FOX Business: Capitalism Lives Here
U.S. equities fell into the red on Thursday after a round of upbeat data reinforced concerns the Fed could taper its bond-buying program as soon as December.
Today's Markets
The Dow Jones Industrial Average fell 73 points, or 0.47%, to 15546, the S&P 500 declined 6.8 points, or 0.38%, to 1756 and the Nasdaq Composite dipped 10.9 points, or 0.28%, to 3920.
The markets took a hit on Wednesday as investment banks worried that the Federal Reserve might start tapering its vast bond-buying program in December. Weighing in on the October statement, economist at Goldman Sachs said the central bank was "just a bit more hawkish" than expected.
The Labor Department said first-time claims for unemployment benefits fell last week to 340,000 from 350,000 the week prior. Economists expected claims to fall to 339,000. The Labor Department said there were no backlog claims from a computer glitch in California that's affected previous reports.
Reports on the labor market have taken on more significance in recent months since the Fed has said it is basing its policy decisions on data.
The Institute for Supply Management-Chicago's gauge of manufacturing activity surged in October to 65.9 from 55.7 in September, while economists expected activity to fall to 55. The reading was the highest since March 2011. Readings above 50 indicate expansion, while those below point to contraction in activity.
On the earnings front, ExxonMobil (NYSE:XOM) posted third-quarter profits of $1.79 a share, beating estimates by two cents. Revenues of $112.4 billion also beat expectations of $107.4 billion. Shares of the world's biggest publicly-traded energy company were little changed in pre-market trading.
Elsewhere, in commodities, U.S. crude oil prices fell 35 cents, or 0.36%, to $96.42 a barrel. Wholesale New York Harbor gasoline dipped 0.42% to $2.64 a gallon. Gold slid $21.60, or 1.6%, to $1,328 a troy ounce.