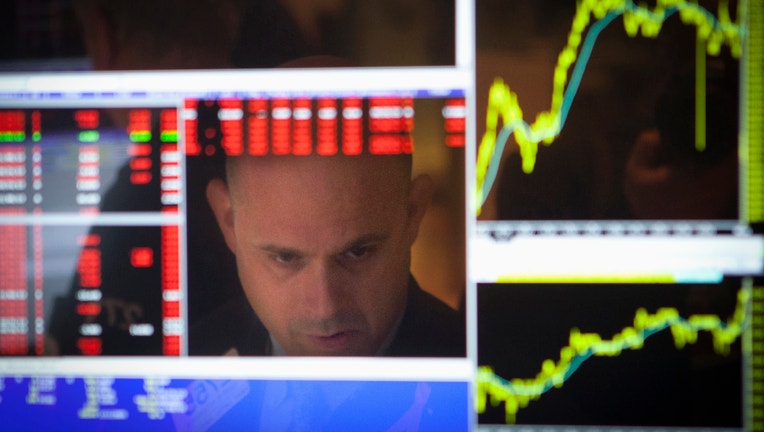 FOX Business: Capitalism Lives Here
U.S. equity markets capped the day little changed on Wednesday as traders managed to shrug off concerns about China, for the moment.
Today's Markets
The Dow Jones Industrial Average fell 11.2 points, or 0.07%, to 16340, the S&P 500 rose 0.57 point, or 0.03%, to 1868 and the Nasdaq Composite rose 16.1 points, or 0.37%, to 4323.
The S&P 500 has pulled back from record highs this week in fairly light action. The move has been driven by ongoing concerns about China. Exports out of the world's No. 2 economy unexpectedly plummeted in February, and last week, China experienced its first onshore corporate default.
"China growth fears dominate sentiment and continue to fuel a sell-off in copper and commodity linked currencies," analysts at Barclays wrote in a note to clients Wednesday.
"Fears following the first onshore credit default have led to speculation that further defaults may unlock copper from financing deals and fuel further selling."
Barclays also said its analysts noted a "distinctly bearish shift" among market participants in the copper market. The metal, which is seen as a de facto economic gauge, has already sold off by 8% in the past four days.
Other commodities slumped on the day. U.S. crude oil futures dropped $1.63, or 1.6%, to $98.40 a barrel. Wholesale New York Harbor gasoline fell 0.64% to $2.945 a gallon. Shares of energy companies have been taking a hit amid the weakness in energy-based commodities.
In metals, gold jumped $13.60, or 1%, to $1,360 a troy ounce. Copper recently dipped 0.46% to $2.939 a pound.
There are no major U.S. economic reports due out on the day.
On the corporate front, King Digital Entertainment, the maker of Candy Crush, announced pricing details of its initial public offering that value the firm's equity at $7.56 billion.