Wall Street Says Ready if Joaquin Hits New York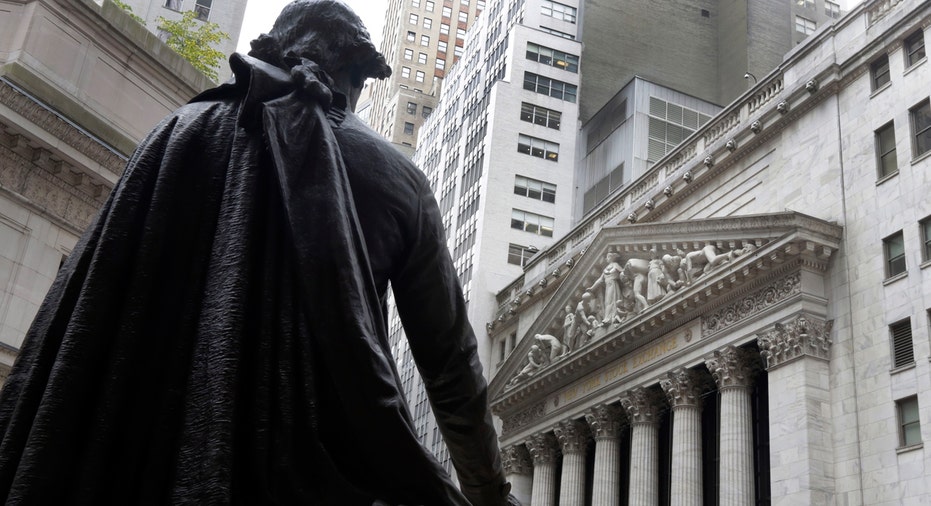 Wall Street has a new risk on its radar: Hurricane Joaquin.
The Category 4 hurricane, now pummeling the Bahamas, is the first major storm to threaten the U.S. East Coast since Superstorm Sandy devastated New York and New Jersey in October 2012.
Joaquin's trajectory is still uncertain - it could yet cut a path out to sea - but New York's financiers are aiming to keep trading should it strike early next week.
NYSE Group, which runs the New York Stock Exchange, said it anticipated that all of its exchanges would be open on Monday, regardless of the weather.
"We are prepared to invoke our disaster recovery procedures if necessary in order to maintain all critical functions for trading and operations," said a spokeswoman for the company, which is owned by Intercontinental Exchange (NYSE:ICE).
Sandy closed stock, bond and options markets for two days after it flooded Wall Street and much of lower Manhattan, knocking out power and forcing banks such as Goldman Sachs (NYSE:GS) to pile sandbags in front of their buildings, book key employees into hotels and crank up generators.
The NYSE is the last U.S. stock exchange with a physical trading floor.
During Sandy, the exchange had planned to temporarily close the floor and run fully electronically, but many market participants said they were not prepared to follow NYSE's backup procedures.
In the end, NYSE, together with Nasdaq (NASDAQ:NDAQ) and BATS Global Markets, made the decision not to open.
The exchanges were coordinating plans with the help of the Securities Industry and Financial Markets Association (SIFMA).
In the wake of Sandy, that trade group set up a market response committee to better coordinate communication around market closures and to ensure back-up facilities outside of downtown Manhattan run smoothly during crises. It has held several dry runs.
"SIFMA is actively monitoring the storm and communicating with members, regulators, government officials and other market participants as part of our normal course of weather-related business continuity protocols," the group said.
BATS and options exchange ISE said on Thursday they were prepared for any weather-related issues.
Nasdaq said it was watching the situation.
Banks such as Citigroup (NYSE:C), JPMorgan Chase (NYSE:JPM) and Wells Fargo (NYSE:WFC) said they had robust business continuity plans in place.
The New York branch of the Federal Reserve declined to comment on its preparations. The New York Fed, the U.S. central bank's main conduit to Wall Street, has a Chicago back-up facility that is permanently staffed.
Not all market participants were confident that things would be much different than in 2012 though.
"Unfortunately, I think it is probably going to be largely the same," said Jamie Selway, managing director and head of electronic brokerage at Investment Technology Group (NYSE:ITG).
He said one of the major issues during Sandy was that it was not safe for many people to go to work in Lower Manhattan during the storm.
There was also the issue of NYSE closing its floor.
"Some of the things about NYSE's operations specifically, I think, are still going to be an open question," Selway said..
(Reporting by John McCrank; Additional reporting by Dan Freed and David Henry; Editing by Carmel Crimmins and James Dalgleish)