Wall Street Rallies Amid Greek, Housing Hopes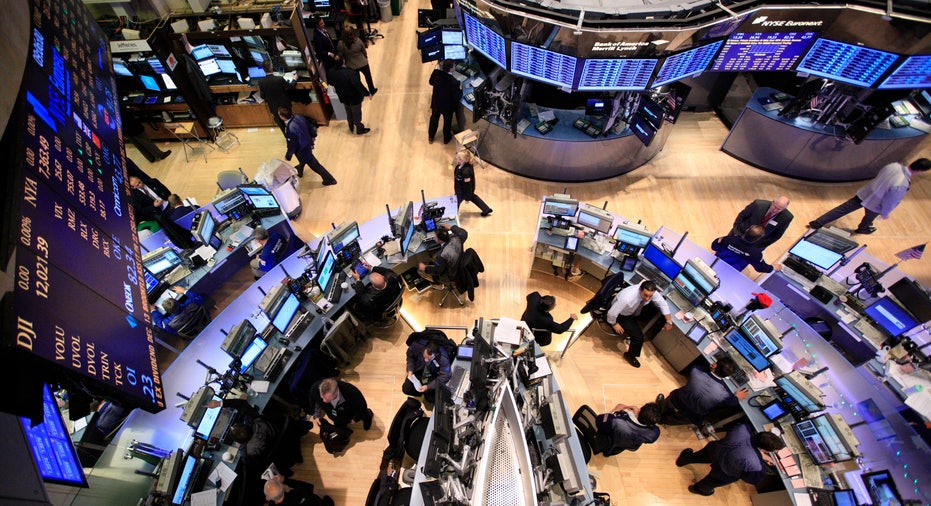 FOX Business: The Power to Prosper
Wall Street zipped higher on Tuesday, helped by opinion polls suggesting Greece may support austerity measures needed to stay in the eurozone and modest signs of improvement in the housing market.
Today's Markets
The Dow Jones Industrial Average jumped 127 points, or 1%, to 12582, the S&P 500 climbed 14.6 points, or 1.1%, to 1332 and the Nasdaq Composite rose 33.5 points, or 1.2%, to 2871.
News from Europe has had a sizeable impact on Wall Street in recent weeks. Opinion polls conducted in Greece suggested voters there now favor the conservative New Democracy party over the sharply left Syriza party. That is a key improvement, analysts say, because New Democracy supports austerity measures that are necessary to keep the country in the eurozone.
Still, not all news was positive from Europe. Egan Jones slashed Spain's credit rating to B from BB- as the country's banking sector continues struggling. Spain's IBEX tumbled 2.3% to a fresh nine-year low on the day. Still, other European markets managed to tack on gains, with the Euro Stoxx 50 climbing 0.58%.
Economic data were mixed.
Home prices in 20 major metropolitan areas held steady in March from the month before on a non-seasonally adjusted basis, according to a report from S&P/Case-Shiller. Prices were down 2.6% from year earlier levels. Both levels came in line with economists expectations.
"While a broad regional variation remains, the fact that some of the areas hardest hit during the housing downturn ... have seen gains in recent months is a positive sign that the gradual improvement in housing conditions is becoming somewhat broader based," Peter Newland, an economist at Barclays Capital, wrote in a note to clients.
The Conference Board reported that its gauge of consumer confidence skidded to 64.9 in May from  68.7 in April. It was the lowest reading since January. Economists expected confidence to have nudged up to 70 from a previously reported 69.2.
The monthly jobs report for May from the Labor Department is slated for release on Friday. It is generally considered to be one of the key economic metrics.
On the corporate front, Facebook (NASDAQ:FB) shares plummeted close to 10% to a fresh all-time low below $30 a share.
Commodities were mixed on the day. The benchmark crude oil contract traded in New York dipped 10 cents, or 0.11%, to $90.76 a barrel. Wholesale New York Harbor gasoline gained 0.47% to $2.91 a gallon.
In metals, gold slumped $20.20, or 1.3%, to $1,551 a troy ounce.
Foreign Markets
The Euro Stoxx 50 climbed 0.58% to 2160, the English FTSE 100 gained 0.65% to 5391 and the German DAX rallied 1.2% to 6397.
In Asia, the Japanese Nikkei 225 climbed 0.74% to 8657 and the Chinese Hang Seng rallied 1.4% to 19055.