Wall Street Posts Modest Gains, Dow Overcomes IBM Selloff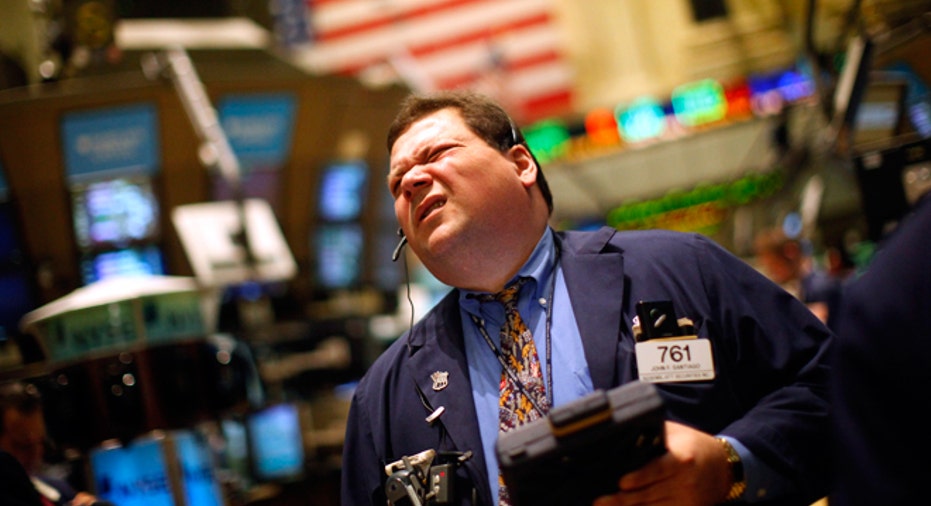 FOX Business: Capitalism Lives Here
Coming off another see-saw week, stocks posted modest gains Monday as the Dow overcame weak third-quarter results from IBM (NYSE:IBM).
Today's Markets
The Dow Jones Industrial Average gained 19.3 points, or 0.1%, to 16,399. The S&P 500 rose 17.3 points, or 0.9%, to 1,904, while the Nasdaq jumped 57.6 points higher, or 1.3%, to 4,316.
The Dow broke a six-day losing streak Friday with triple-digit gains, continuing the volatility that has gripped Wall Street in recent weeks. Traders are keeping a close watch on European economies given concerns over growth in the region. Last week, Greece returned to the front burner as bond yields topped 8%.
Investors mostly shrugged off market declines in Europe to start the new week. Germany's DAX retreated 1.5%, and the U.K.'s FTSE 100 closed 0.7% lower.
IBM weighed on the Dow, reporting a weaker-than-expected profit for the third quarter. Big Blue pulled its earnings target of $20 a share by next year on lower demand for hardware and services. It also said it plans to pay Globalfoundries $1.5 billion cash over three years to take its loss-leading semiconductor business.
Shares of IBM tumbled 7%, offset in part by fellow Dow components Walt Disney (NYSE:DIS), Home Depot (NYSE:HD) and American Express (NYSE:AXP).
Elsewhere on the corporate front, oilfield services giant Halliburton (NYSE:HAL) ticked higher in response to an earnings beat. Canadian Pacific (NYSE:CP) said merger talks with CSX (NYSE:CSX) are off the table, which sent shares of CSX down 1%.
Sears Holdings (NASDSAQ:SHLD), which announced another cash-raising effort, rallied 23%. The struggling retailer plans to sell $625 million in debt to current shareholders. Chief Executive Ed Lampert, a billionaire hedge fund manager, owns 48.5% of Sears.
Apple (NASDAQ:AAPL) was up 2% ahead of reporting fourth-quarter earnings after the closing bell. Investors were hopeful on the day the tech titan's Apple Pay payments system was set to launch in 220,000 retail locations.
In commodities, West Texas Intermediate crude oil shed four cents to $82.71 a barrel. On Friday, Nymex oil completed its steepest three-week slide since 2012. Wholesale New York Harbor gasoline was down three cents at $2.20 a gallon.