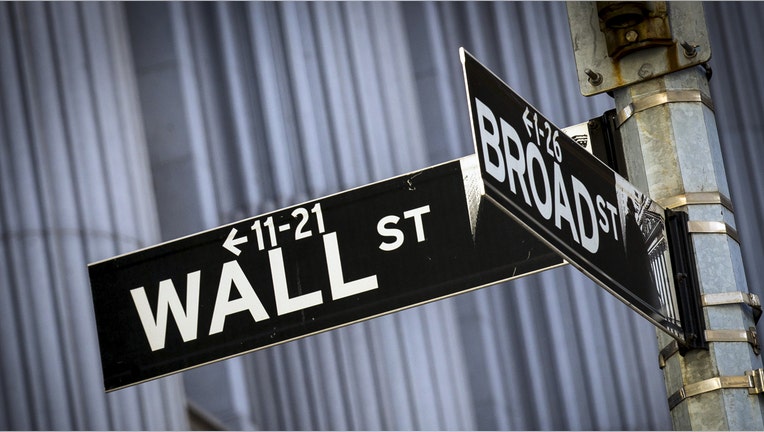 U.S. equity markets wavered, taking a breather on Thursday after a three-day rally fueled by a jump higher in global oil prices.
These are the biggest things to watch throughout the trading day.
1. Global Oil Prices
---
Crude oil prices pared big gains on Thursday after an official from Saudi Arabia was quoted in Agence France-Presse as saying the nation was "not prepared" to slash its oil production.
West Texas Intermediate crude rose 0.36% to $30.77 a barrel, while Brent, the international benchmark, declined 0.64% to $34.28 a barrel.
The remarks come just two days after Saudi Arabia, alongside Venezuela, Russia, and Qatar, said they would cap their production rates at January levels if other producers joined the pact. While the move had initially underwhelmed Wall Street, which had been expecting a promise to cut output, sentiment turned around as traders recognized the acknowledgement from several OPEC nations that multi-year low prices were creating significant pain across the producing world.
Momentum earlier in the session had been fueled by comments from Iran saying the nation would support cooperation among global producers to cut supply in an effort to bring stability to the market. However, Iran was reluctant to pledge too much support and declined to offer to slash its own output.
"Although Iran made all the right noises, it simultaneously failed to make any promises. Considering it has only just managed to get off an oil embargo list, Iran could be forgiven for being a little reluctant to reduce capacity," IG market analyst Alastair McCaig said in a note.
2. Regional Factory Data
---
It's been a rough start to the year for economic data in the U.S. as worries of a global growth slowdown spread like wildfire through the first month of 2016.
On Tuesday, traders got the latest read on regional manufacturing data from the Philadelphia Federal Reserve. Its gauge of mid-Atlantic factory activity rose to -2.8 in January from -3.5 the month prior. Expectations were for a shallower rise to -3. Readings above 0 indicate expansion, while those below point to contraction.
The data comes on the heels of data from the New York Federal Reserve out on Tuesday, which showed the region's factory sector remained deeply rooted in contraction territory for the seventh-straight month in February. Meanwhile, the U.S. manufacturing sector as a whole also remains in contraction. Recent figures from the Institute for Supply Management showed the gauge ticked up in January, but couldn't muster momentum to cross the 50 level that separates expansion from contraction.
3. Wal-Mart
---
The world's biggest retailer revealed mixed quarterly results on Thursday and said it expects sales growth to be "relatively flat" this fiscal year thanks to headwinds from a stronger U.S. dollar, and the closure of several of its retail outlets. The company had previously estimated growth to be between 3% and 4%.
Wal-Mart said it earned $1.49 a share in profit in the fourth quarter, beating expectations by three cents. Revenue, however, came in at $129.67 billion, missing forecasts for $130.95 billion.
The company also said same-store sales rose 0.6% during the reporting period, it's sixth-straight quarterly gain, but below expectations for an increase of 1%.
Shares of the company, which had been up 8% for the year, plunged nearly 4% and were the biggest drag on the Dow for the session.
4. Yahoo
---
Shares of the tech company rose on Thursday after it said on Wednesday it plans to axe several of its digital magazines. Areas to be phased out include Yahoo Food, Health, Parenting, Makers, Travel, Autos, and Real Estate.
In a statement, a Yahoo spokesperson explained the reason for the cuts to the digital magazines, which were created in 2014.
"In early February, Yahoo shared a plan for the future, with this new plan came some very difficult decisions and changes to our business. As a result of these changes, some jobs have been eliminated and those employees were notified today. We thank those employees for their outstanding service to Yahoo," she said.
The dissolution of those seven platforms come on the heels of intense scrutiny by investors over the company's future and sustainable profitability after a previous plan to spin off the company's Alibaba (NYSE:BABA) shares. During its most recent quarterly earnings call, the company said it would focus on strategic alternatives as it pursues a turnaround of its core business and abandons efforts to sell its Alibaba stake. Yahoo will focus on search, mail, Tumblr, and four "digital strongholds," which include Yahoo News, Sports, Finance, and Lifestyle.
5. Amazon
---
Shares of the e-commerce giant jumped fter the company, without fanfare, invited drivers for a new on-demand delivery service for standard packages.
It's the latest move by the company in its efforts to compete with delivery services FedEx (NYSE:FDX) and UPS (NYSE:UPS) as it seeks to control more of its business efforts at peak times.
Reuters reported that Amazon outlined the details of the plan in emails to contract drivers who deliver for Amazon Flex, which delivers household items using the company's Prime Now service.