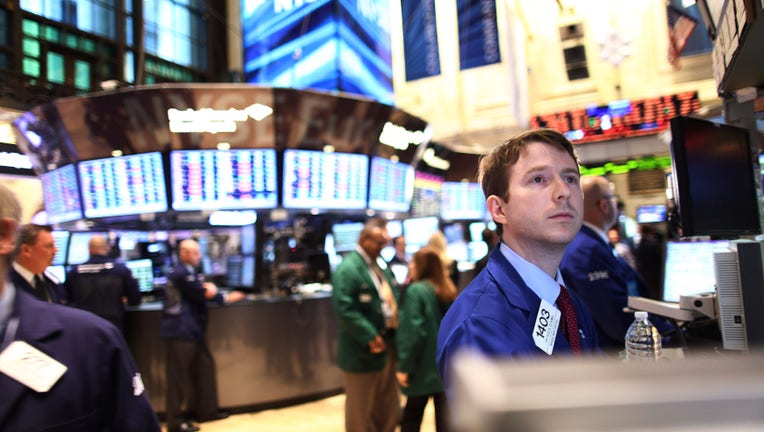 The U.S. stock market ended a volatile week on a down note Friday, with strategists blaming the slide, in part, on December's jobs report that revealed a drop in wages.
Slumping oil prices and headlines about a dual hostage crisis in France added to the negative mood. December's employment situation report received a mix investor reaction, as the number of jobs added to the economy was strong, however wage growth ticked down.
The main benchmarks finished lower for the week, which has been marked by sharp sell-offs on Monday and Tuesday, then big rallies on Wednesday and Thursday. The Dow Jones Industrial Average moved by triple digits for the fifth session in a row. Friday's losses put the main indexes back into negative territory for the year.
The S&P 500 (SPX) closed 17.33 points, or 0.8%, lower at 2,044.81, and ended the week with a 0.7% loss. Financials and consumer discretionary stocks led the losses on Friday, while all 10 sectors ended lower. Energy sector lost more than 3% over the week, as oil prices continued to fall.
The Dow Jones Industrial Average (DJI) slid by 170.50 points, or 1%, at 17,737.37 ending the week 3.5% lower. The Nasdaq Composite (RIXF) finished down 32.12 points, or 0.7%, to 4,704.07, recording a 0.5% loss for the week.
Read more: Here's what we know so far about the hostage standoffs in France
Friday's much-awaited jobs report:The U.S. economy added 252,000 jobs last month, while the unemployment rate ticked down to 5.6%.
But hourly wages declined and more Americans dropped out of the labor force, suggesting the economy may not be shifting into a higher gear. Analysts said decelerating wage growth may keep the Federal Reserve from raising rates sooner.
The headline numbers were "great," and it looks like the central bank has achieved its unemployment goal, but "the lack of wage growth concerns policy makers, as it means that their other mandate -- inflation -- will continue to stay below target," said Michael Arone, an investment strategist at State Street Global Advisors.
"Still, I would argue that wage growth is on the horizon, and we may begin to see it next month as 25 states increased their minimum wages," he added.
Also read: How economists are assessing the jobs report
Movers and shakers: Bed Bath & Beyond Inc. (BBBY) was the second-worst performer among S&P 500 stocks after the retailer late Thursday posted quarterly revenue that missed Wall Street's forecasts.
Oil major Chevron Corp.(CVX) fared worst among Dow components, falling 1.7%.
Other markets: The U.S. oil benchmark (CLG5)dropped, while gold prices (GCG5) gained. Asian stock markets closed mixed, while European equities ended Friday mostly lower.
The dollar declined against most major currencies.
(By Victor Reklaitis and Anora Mahmudova, MarketWatch; MarketWatch's Sara Sjolin in London contributed to this report.)