Wall Street Jumps as Fed Keeps Dec Rate Hike in Play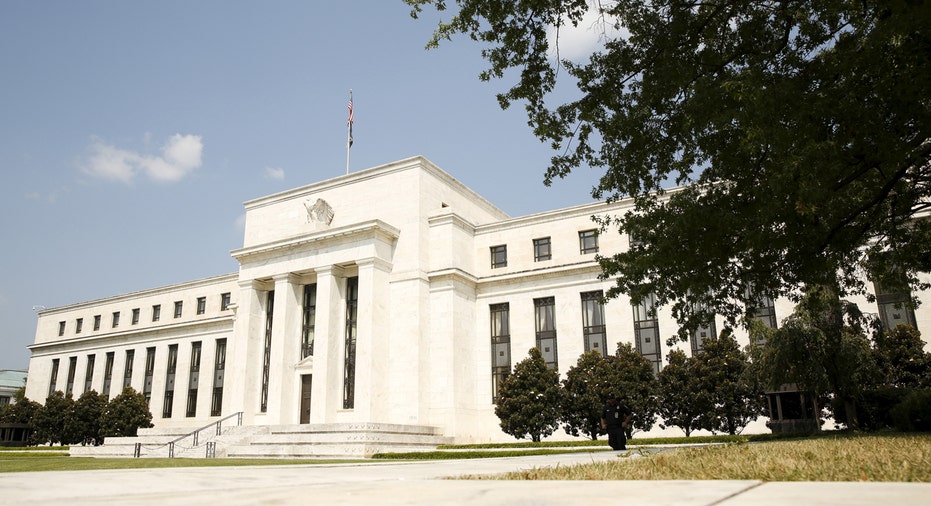 U.S. stocks ended sharply higher after a volatile session on Wednesday as the Federal Reserve gave a vote of confidence in the U.S. economy by signaling a December interest rate hike was still on the table.
S&P financials, which benefit from higher borrowing rates, shot up following the statement and led sector gains. The financial index ended up 2.4 percent, its biggest percentage gain in seven weeks. The KBW Nasdaq regional bank index jumped 4.1 percent.
S&P utilities, which tend to do worse when interest rates are rising, fell 1.1 percent and led S&P sector declines.
The central bank left interest rates unchanged, as was expected, and, in a direct reference to its next meeting, put a December rate hike firmly in play. But it also downplayed global economic headwinds in its statement.
Stocks initially sold off following the statement but quickly rebounded to end at the day's highs as investors saw the statement as a sign the Fed has confidence the U.S. economy can sustain a rake hike.
"Obviously the first move (in stocks) is down, which is conventional wisdom. However, I do like the idea of the Fed having more confidence in the economy, less concerned about the global backdrop and willing to ring the bell on the long-term health of the U.S. economy with a rate hike," said Michael Marrale, head of research, sales and trading at ITG in New York.
The Fed has not hiked rates in about a decade.
The Dow Jones industrial average rose 198.09 points, or 1.13 percent, to 17,779.52, the S&P 500 gained 24.46 points, or 1.18 percent, to 2,090.35, its highest in more than two months.
The Nasdaq Composite added 65.55 points, or 1.3 percent, to 5,095.69, while the Nasdaq 100 index of biggest non-financial names rose 0.9 percent to 4,678.57, just shy of a 15-year high.
Gains in Apple's shares, up 4.1 percent at $119.27, also helped to support indexes, a day after stronger-than-expected results.
The company sold 48 million iPhones in the latest quarter and posted a near doubling of revenue from China, allaying concerns about its business in the world's second-largest economy.
On the flip side, Twitter shares fell 1.5 percent to $30.87 while Akamai Technologies dropped 16.7 percent to $62.91, Both reported disappointing results late Tuesday.
The S&P energy sector snapped a three-day losing streak, ending up 2.2 percent, after a sharp rally in crude oil prices.
Advancing issues outnumbered declining ones on the NYSE by 2,428 to 645, for a 3.76-to-1 ratio on the upside; on the Nasdaq, 2,252 issues rose and 605 fell for a 3.72-to-1 ratio favoring advancers.
The S&P 500 posted 35 new 52-week highs and 6 new lows; the Nasdaq recorded 155 new highs and 82 new lows.
About 8.5 billion shares changed hands on U.S. exchanges, well above the 7.2 billion daily average for the past 20 trading days, according to Thomson Reuters data.
(By Caroline Valetkevitch; Additional reporting by Chuck Mikolajczak; Editing by Nick Zieminski)