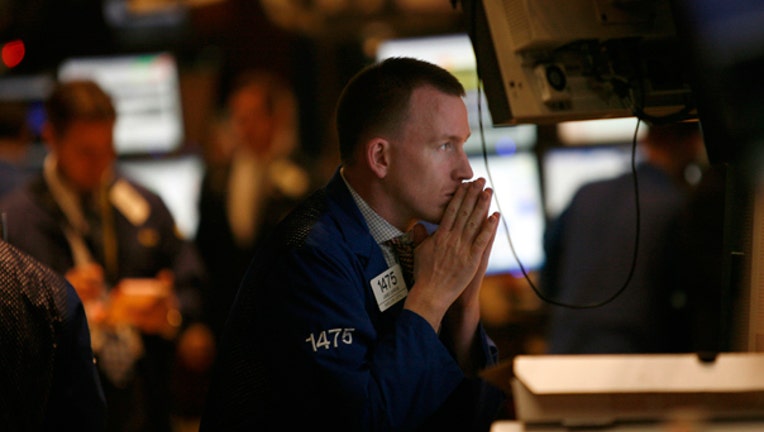 FOX Business: Capitalism Lives Here
U.S. equity markets capped the day slightly lower as traders took a cautious tone ahead of the Fed decision on Wednesday.
Today's Markets
The Dow Jones Industrial Average fell 9.3 points, or 0.06%, to 15875, the S&P 500 dipped 5.5 points, or 0.31%, to 1781 and the Nasdaq Composite slumped 5.8 point, or 0.14%, to 4024.
Wall Street jumped on Monday, posting its biggest rally since December 6, as traders responded to better-than-expected data on U.S. industrial production. The data come as part of a series of strong data on the American economy, including a surprisingly upbeat November jobs report.
The Labor Department said consumer inflation remained unchanged from October in November, compared to Wall Street estimates it would tick up 0.1%. Excluding the food and energy components, prices rose 0.2%, slightly more than the 0.1% increase economists expected.
The data "once again shows that as of now, inflation is a concern for another day" for the Federal Reserve, according to Dan Greenhaus, chief global strategist at BTIG.
The National Association of Home Builders' housing market index rose to 58 in December from 54 the month prior, beating expectations of 55. The reading is the highest since August as single-home sales hit the highest level since 2005.
The Fed is set to release its highly-awaited December monetary-policy decision on Wednesday. The central bank has a dual mandate to keep inflation under control, while also keeping the unemployment rate near the so-called natural level. With inflation broadly in check, the Fed has been focused on lowering unemployment through both traditional and untraditional policy tools.
Economists expect the Fed to say it will continue buying bonds at a clip of $85 billion a month, however, the recent bout of strong data have ratcheted up the odds that it could begin tapering QE3.
Commenting on the tepid action Tuesday, Michael Block, chief strategist at Rhino Trading Partners said, "part of the lull can be explained by folks being on hold now until the FOMC decision tomorrow afternoon ... and part of it is that it's eight days until Christmas."
In corporate news, analysts at JPMorgan Chase boosted Hewlett-Packard (NYSE:HPQ) to "overweight" from "neutral."
Elsewhere, U.S. crude oil futures fell 36 cents, or 0.37%, to $97.12 a barrel. Wholesale New York Harbor gasoline dipped 0.35% to $2.634 a gallon. Gold sold off by $13.10, or 1.1%, to $1,231 a troy ounce.