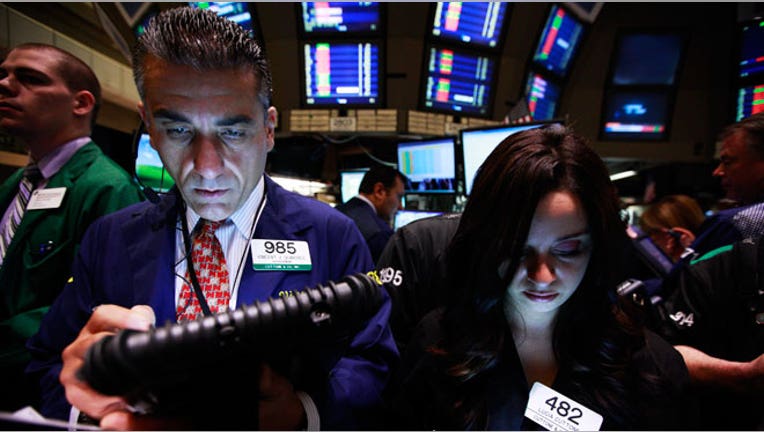 U.S. equities zigzagged through much of the session, ultimately ended in positive territory, as oil prices reversed significant gains after a more than 8% rally in the prior session.
Oil Prices
Crude oil prices reversed gains on Thursday after a big rally in the prior session. The jump was thanks to a combination of factors including weakness in the U.S. dollar, and on hopes members of the Organization for Petroleum Exporting Countries (OPEC) will gather soon for discussions on whether to cut output.
West Texas Intermediate crude prices settled down 1.73% to $321.72 a barrel, while Brent, the international benchmark, declined 1.66% to $34.46.
U.S. Dollar Weakness
The U.S. dollar weakened against a basket of global currencies thanks in large part to reaction from investors who see the Federal Reserve likely staying firm on interest rates for the better part of 2016, and perhaps no move to raise rates until 2017.
This week, two key Federal Reserve officials have warned that the central bank is closely eyeing the global economic situation and volatility in the market. New York Fed President William Dudley on Wednesday said financial conditions now are "considerably tighter" than they were during the Fed's December meeting, a factor policymakers, he said, would take into consideration at their March meeting, along with the dollar's recent strength as it impacts corporate earnings at home.
Dudley's comments came on the heels of Federal Reserve Vice Chairman Stanley Fisher's remarks Monday in which he said he "can't answer" what move the Fed will likely make in March because they "simply do not know."
Weekly Jobless Claims
The number of Americans filing for first-time unemployment benefits rose last week to 285,000 from a downwardly revised 277,000 the week prior. Wall Street expected claims to rise to 280,000 from an initially reported 278,000.
The data comes ahead of Friday's release of the all-important non-farm payrolls report for January, investors looked to parse the latest reading on weekly jobless claims.
Meanwhile, private-sector employment data from payroll processor ADP, showed  on Wednesday private payrolls increased by 205,000 in January, topping expectations for a 195,000 rise. Further, December payrolls were revised higher by 10,000 to 267,000. Meanwhile, economists expect Friday's jobs report to show the U.S. economy added 190,000 jobs last month.
ConocoPhillips
In the face of multi-year low oil prices, the multinational energy company on Thursday moved to lower its capital budget for 2016 and cut its dividend after announcing a bigger-than-expected fourth-quarter loss.
Fewer than two months after announcing spending expectations for the year, ConocoPhillips (NYSE:COP) slashed its capex target 17% to $6.4 billion and decreased its operating cost forecast by 9% to $7 billion. Meanwhile, the company also said it cut its quarterly dividend payment to 25 cents a share from 75 cents. The moves are expected to add $4.4 billion to net cash flow.
Earnings After the Bell
A number of companies are expected to unveil their latest earnings report cards after the closing bell.
LinkedIn (NYSE:LNKD) is forecast to report earnings of 78 cents on sales of $857 million.
News Corporation (NYSE:NWSA) is expected to unveil earnings of 21 cents a share on revenue of $2.13 billion.
Analysts expect Symantec (NYSE:SYMC)  to reveal profits of 24 cents on revenue of $905 million.