Wall Street Ends on Gloomy Note as Materials Drop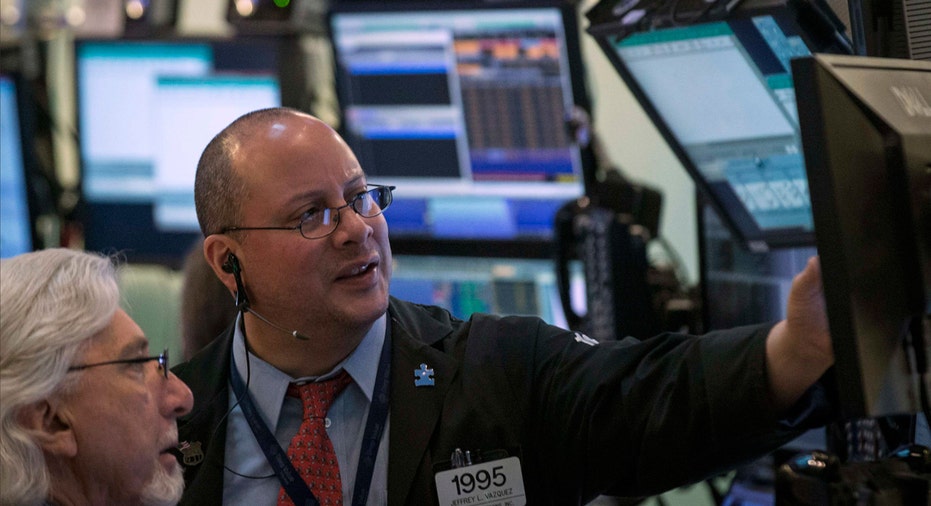 U.S. equity markets bounced between steep losses and small gains on Wednesday as the materials weighed on the overall market, falling more than 2% in choppy trade.
The Dow Jones Industrial Average was 50 points lower, or 0.31% to 16280. The S&P 500 fell 3 points, or 0.20% to 1938, while the Nasdaq Composite shed 3 points, or 0.08% to 4752.
Today's Markets
Trading on Wall Street was light during the session, running about 15% below the one-month average, after a mixed bag of global manufacturing data had traders parsing what it meant for the world's economic growth.
According to preliminary data from Markit, a financial information services firm, both manufacturing and service-sector growth in Europe declined in September. The manufacturing index fell to 52 during the month from 52.3 in August, while services also fell. For the quarter, growth was the highest in four years.
Meanwhile, manufacturing data in China plunged to a six-year low in September, falling deeper into contraction territory, according to the Caixin/Markit PMI. The gauge dropped to 47 from 47.3 the month prior.
David Madden, IG market analyst, said in a note that the reason for the rise in European markets and U.S. futures is because China's cat is out of the bag and the economic slowdown there is no longer a secret. He added Wednesday's session is one for bargain hunters.
"We are now at a stage where, unless we have awful economic data from Beijing, traders will react well to it," he said. "Cash has flowed back into commodity stocks, which are enjoying some needed respite today; but nobody is under the illusion that this will last long."
Markit's preliminary September manufacturing index for the U.S. was unchanged at 53, which was slightly above expectations for a decline to 52.8.
Over in Europe, the Euro Stoxx 50, which tracks large-cap companies in the eurozone, rose 0.46%, while the German Dax increased 0.62%. The French CAC 40 rallied 0.31%, while the UK's FTSE 100 jumped 1.85% on the session.
In Asia, markets painted a different picture. China's Shanghai Composite index dropped 2.19% on disappointing manufacturing data. While Hong Kong's Hang Seng declined 2.26% and Japan's Nikkei dropped 2.06%.
In commodities, oil prices fell sharply lower, though weekly data from the Energy Information Administration showed stocks declined 1.93 million barrels last week in the U.S., more than the 0.5 million draw forecasted. U.S. crude declined 4.06% to $44.48 a barrel, while Brent, the international benchmark, fell 2.71% to $47.75 a barrel.
Gold advanced 0.59% to $1,131 a troy ounce, while silver rose 0.20% to $14.78 an ounce. Copper declined 0.07% to $2.31 a pound.
The U.S. dollar, meanwhile, rose against a basket of international currencies, while the euro rose 0.56% against the greenback. The yield on the benchmark 10-year U.S. Treasury bond rose 0.023 percentage point to 2.150%.
On the corporate news front, the chief executive of Volkswagen, the embattled German automaker, announced he will step down from his post after taking responsibility for the company's falsification of emissions data in the U.S. On Tuesday, CEO Martin Winterkorn issued a video apology, but did not say he intended to step down from his post. Since the scandal broke, Volkswagen shares have shed more than a third of their value.
China President Xi Jinping continues his tour of the U.S. on Wednesday for a second day in Seattle. He will attend a business roundtable with some of the world's biggest names in business including Apple (NASDAQ:AAPL) CEO Tim Cook, Microsoft (NASDAQ:MSFT) CEO Satya Nadella, Amazon's (NASDAQ:AMZN) Jeff Bezos, Starbucks' (NYSE:SBUX) Howard Schultz, Alibaba's (NYSE:BABA) Ma Yun, and a host of others.
Turing Pharmaceuticals said overnight it plans to cut the price of its HIV drug, Daraprim, after a 5,000% increase that sparked a firestorm both on the Street and in the media. The company's action to raise the price of its drug, which came to light in a New York Times piece on Monday, ignited a selloff in biotech companies after former Secretary of State and presidential candidate Hillary Clinton tweeted she planned to do something, if elected, to combat sky-high drug prices.