Wall Street Ends Off Session Lows After Oil Selloff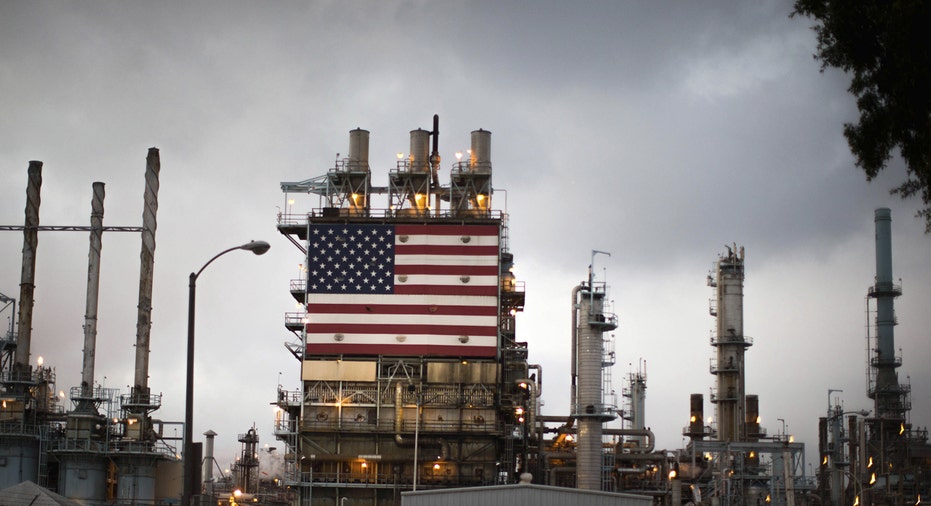 U.S. equity markets pared steep declines to end off session lows after a sharp selloff in oil weighed heavily on the energy sector, dragging major names in the space lower.
The Dow Jones Industrial Average shed 115 points, or 0.65% to 17731. The S&P 500 declined 14 points, or 0.70% to 2077, while the Nasdaq Composite slid 40 points, or 0.79% to 5101.
Energy was the biggest decliner on the session, dropping more than 4% at session lows.
Today's Markets
Oil prices continued to be a focal point for global markets after Friday's OPEC meeting in which members opted to keep current production levels unchanged. The move came after speculation a cut could be on the horizon for the oil cartel in an effort to try to rebalance global prices, which hang at multi-year lows as a global supply glut weighs on the market.
Peter Kenny, independent market strategist, said the oil story has been one that has increasingly weighed on the S&P 500 thanks to the energy sector's weight.
"If you remove the energy sector from the S&P 500 in 2015, earnings rose by roughly 7% in an economy that expanded by roughly 3%. We should see some of the recent hyper-volatility drained from pricing, but will likely see some continued pressure on crude well into 2016," he said.
Indeed, the S&P's energy sector is the worst performing of the 10 sectors so far this year, down more than 19%, seeing the steepest decline since 2008. Major industry players including Exxon (NYSE:XOM), Chevron (NYSE:CVX) paced considerably lower during the session, taking about 29 points of the Dow, while the energy sector as a whole dropped more than 4%.
U.S. crude ended the session down 5.80% to $37.65, after closing below the psychologically-significant $40 a barrel on Friday. Monday's settle was the lowest since February 2009, and allowed the commodity to hit a fresh 52-week low.
Brent, the international benchmark, shed 5.28% to $40.73 a barrel, also settling at a fresh 52-week low, and notching the lowest settle price since February 2009.
Elsewhere in commodities, metals, meanwhile, were also lower as gold slipped 0.95% to $1,073 a troy ounce, while silver shed 1.36% to $14.33 an ounce. Copper declined 1.56% to $2.05 a pound.
The Labor Department's report of 211,000 new jobs created last month still hung with Wall Street on Monday after a blockbuster rally on Friday, which tacked on more than 300 points, as traders bet the data helped give the Federal Reserve more confidence to hike short-term rates this month.
Chris Beauchamp, senior IG market analyst, said in a note Monday morning that as long as the Fed stays the course, the markets are primed for an environment of a stronger U.S. dollar and higher global markets. But if the Fed is spooked and opts to keep rates steady at its meeting next week, there could be consequences – as illustrated by Thursday's tantrum following a monetary policy announcement from the European Central Bank, which was seen as not accommodative enough.
"Markets have already endured on disappointment from a central bank, and a second could seriously damage the feeling of comfort and acceptance that now appears to accompany marginally tighter monetary policy," Beauchamp said.
In recent action, the euro traded down 0.29% against the U.S. dollar, while the greenback was up against a basket of global currencies.
In recent action, the yield on the benchmark 10-year U.S. Treasury bond was down 0.064 percentage point to 2.211%.
In corporate news, Swedish company Electrolux dropped its $3.3 billion takeover offer for General Electric's (NYSE:GE) appliance business after U.S. regulators blocked the deal, saying the merger would increase prices for American consumers. The proposed takeover would have combined the second and third-biggest appliance makers in the U.S.
Keurig Green Mountain (NASDAQ:GMCR), the maker of Keurig single-serve coffee and beverage appliances, announced it has entered into a definitive merger agreement with JAB Holding Company for $92 a share, or an enterprise value of $13.9 billion. The deal is about a 78% premium from Keurig Green Mountain's Friday closing price.
According to a statement by JAB's chairman, Keurig Green Mountain will operate as an independent entity, allowing it to "build on its coffee and technology strength." The companies expect to close the deal by the first quarter of 2016.Shares of the company spiked as much as 74% on news of the deal.
The Federal Trade Commission filed an administrative complaint on Monday to challenge the proposed $6.3 billion merger between Staples (NYSE:SPLS) and Office Depot (NYSE:ODP). The FTC said the acquisition would be harmful to competition since the two companies are "often the top two bidders for large-business customers." Shares of the companies plunged following the news, both hitting fresh 52-week lows.