Wall Street Ends Flat in Holiday-Thinned Trade as Disney Drops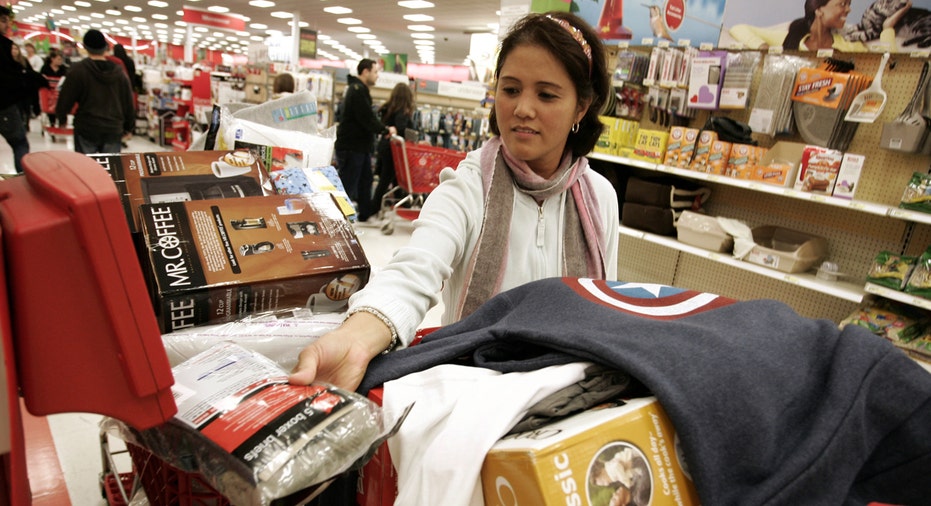 U.S. equity markets were relatively flat as shoppers hit the streets in search of the best day-after-Thanksgiving deals and traders headed home early after the shortened trading session.
The Dow Jones Industrial Average was 13 points lower, or 0.08% to 17799. The S&P 500 gained 1 point, or 0.06% to 2090, while the Nasdaq Composite tacked on 11 points, or 0.22% to 5127.
Energy and materials were lower, while telecommunications and utilities gained the most.
Today's Markets
Wall Street looked ahead to a shortened, low-volume trading day as Americans across the country wake up from their Thanksgiving holiday to hit the malls in search of Black Friday's best deals. U.S. equity markets were set to close at 1:30 p.m.
Retailers have put their best offers on the table – both online and in-store – though data from the Consumer Federation of America forecasted a 2.5% to 3% pickup in spending from last year as 38% of Americans plan to reduce their overall spending.
Big retail names including Amazon (NASDAQ:AMZN), and Target (NYSE:TGT) climbed higher.
Read: It's Primetime for Amazon
Alastair McCaig said while traders wait to see which retailer will be first to report record sales" from Friday's shopping bonanza, euphoria isn't likely waiting in the wings.
"As ever, the devil will be in the details, and seasoned traders are only too aware that record sales do not automatically translate into record profits. Time will tell whether the hullabaloo has really been worth it," he said in a note.
According to data from IBM Watson's Trend app (NASDAQ:IBM), the most popular products for consumers on Black Friday were the Apple Watch (NASDAQ:AAPL), an array of various TVs from Samsung, Sony, and LG; Beats by Dre, Microsoft's (NASDAQ:MSFT) Surface Pro, and a host of other electronics.
Read: IBM Watson Helps Shoppers Avoid Impulse Black-Friday Buys
Disney shares weighed on the Dow, pulling it lower as the S&P and Nasdaq traded along the unchanged line. The entertainment giant said on Friday ESPN subscribers dropped 3.2%, falling to 92 million in its latest fiscal year from 95 million the year prior. CEO Bob Iger said the move came as viewers look to cheaper platforms, though he was confident the company could navigate the shift.
Media companies including 21st Century Fox (NYSE:FOXA), the parent company of the FOX Business Network, Time Warner (NYSE:TWX), Discovery Communications (NYSE:DISCA), and CBS (NYSE:CBS) fell in sympathy.
Elsewhere in the market, commodities were mixed. Global oil prices declined after data out of China showed profits for nation's industrial companies fell 4.6% in October from the same time last year. U.S. crude dropped 2.21% to $42.09 a barrel, while Brent, the international benchmark, declined 2.56% to $45.00 a barrel.
Metals were mixed as gold declined 1.24% to $1,056 a troy ounce. Silver slipped 0.60% to $14.09 an ounce, while copper jumped 0.44% to $2.06 a pound.
European markets were relatively muted after a big drop in Asian markets.  The Euro Stoxx 50, which tracks large-cap companies in the eurozone, slipped 0.06%. The German Dax declined 0.30%, while the French CAC 40 edged 0.08% lower, and the UK's FTSE 100 slid 0.27%.
Over in Asia, China's Shanghai Composite index plunged 5.48% after a drop in Chinese industrial profits. Meanwhile, Hong Kong's Hang Seng dropped 2.23%. Meanwhile, Japan's Nikkei slipped 0.30% after the nation's prime minister said as much as $29 billion would be distributed to low-income pensioners in an effort to continue to boost spending. At the same time, data showed a 3.1% drop in unemployment, though spending also declined more than expected last month.