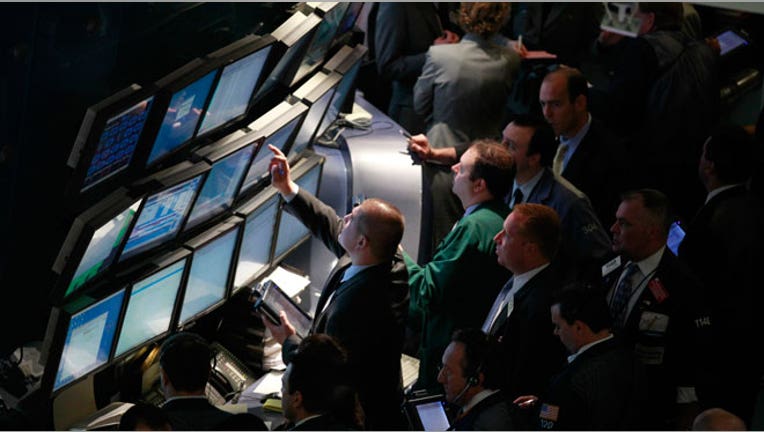 U.S. stocks rose for a fourth straight session on Monday, with both the Dow and S&P 500 ending at records as large-cap technology shares gained and offset continued weakness in energy names.
Major indexes opened with slight gains but strengthened throughout the session, ending near their highs of the day. Despite that, trading was quiet with many market participants out ahead of the upcoming Christmas holiday.
About 6.41 billion shares traded on all U.S. platforms, according to BATS exchange data, compared with the month-to-date average of 7.86 billion.
Tech was the strongest sector of the day, with the S&P information technology sector up 1.1 percent. Intel Corp rose 2.3 percent to $37.21, providing the biggest boost to the Dow, while IBM rose 1.8 percent to $161.44 and Cisco Systems rose 1.6 percent to $28.22. Priceline Group rose 3.6 percent to $1,149.38.
"I wouldn't put a lot of weight on this week's trading, given year-end maneuvers and how slow it is," said Rex Macey, chief allocation officer at Wilmington Trust Investment Advisors in Atlanta, Georgia. "While I'm comfortable with the level of the broader market, I don't think there are obvious bargains. Some may say oil stocks are bargains now, but it's too soon to say."
Crude oil sank 3.2 percent after Saudi Arabia's powerful oil minister said OPEC would not cut production at any price. The S&P energy index fell 1 percent as one of the day's weakest sectors; Chesapeake Energy fell 7.3 percent to $18.42 while Southwestern Energy was off 5.5 percent at $29.31.
Crude oil is coming off four straight weeks of declines, and has fallen in 11 of the past 12 completed weeks.
The Dow Jones industrial average rose 154.64 points, or 0.87 percent, to 17,959.44, the S&P 500 gained 7.89 points, or 0.38 percent, to 2,078.54 and the Nasdaq Composite added 16.04 points, or 0.34 percent, to 4,781.42.
Both the Dow and S&P ended at closing records, with the benchmark S&P building on a 3.4 percent rise last week. That advance came after the U.S. Federal Reserve said it would take a "patient" approach toward raising interest rates and oil prices appeared to stabilize.
Gilead slumped 14 percent to $92.90 as the biggest drag on both the S&P and Nasdaq 100. Express Scripts , the nation's largest pharmacy benefit manager, said it would no longer cover Gilead's treatments after it lined up a cheaper price from AbbVie Inc for its newly approved hepatitis C treatment.
Achillion Pharmaceuticals Inc said it would test a combination of two of its experimental hepatitis C drugs which showed promise in separate studies. Shares surged 10 percent to $15.61.
Advancing issues outnumbered declining ones on the NYSE by 1,806 to 1,291, for a 1.40-to-1 ratio on the upside; on the Nasdaq, 1,682 issues rose and 1,072 fell for a 1.57-to-1 ratio favoring advancers.
The benchmark S&P 500 index was posting 73 new 52-week highs and 5 new lows; the Nasdaq Composite was recording 144 new highs and 36 new lows.
(By Ryan Vlastelica; Editing by Meredith Mazzilli)