Wall Street Edges Higher as Earnings Grab Focus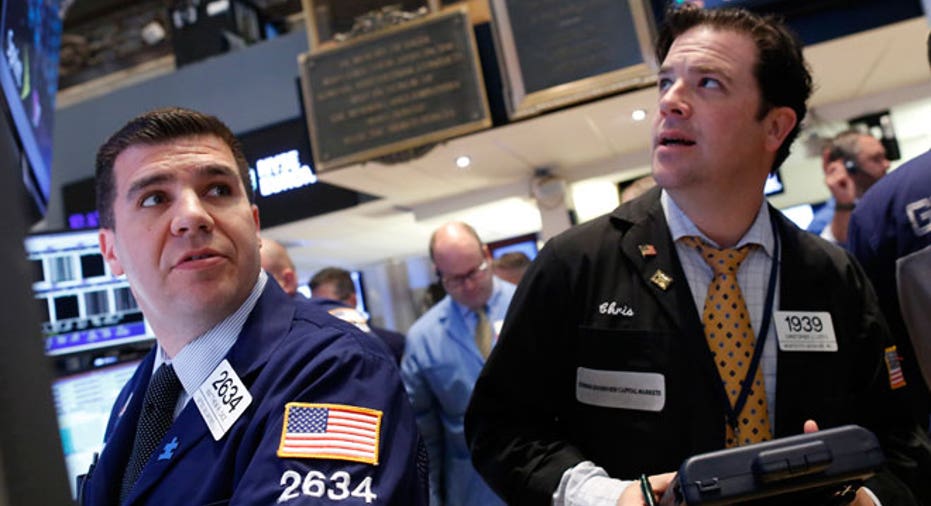 U.S. stock futures indicated a slightly firmer start for Wall Street on Monday as investors looked to claw back some territory after the worst weekly finish for the S&P 500 in two years.
Some inspiration, though not much, was coming from news of the rescue for a troubled Portugal bank.
Futures for the Dow Jones Industrial Average (DJU4) rose 38 points to 16,454, while those for the S&P 500 index (SPU4) rose 5.6 points to 1,924.20. Futures for the Nasdaq-100 index (NDU4) rose 5.7 points to 3,881.25.
The data calendar is empty for Monday, while the earnings calendar is also bare-bones. One small inspiration was news of a bailout plan for Portugal's Banco Espirito de Santo SA .
Portugal's central bank late Sunday announced a rescue plan that includes breaking up the bank and pouring in billions of euros in state money. The upheaval surrounding the bank has gotten some investors worried about a renewal of turmoil for Europe's banking system.
Otherwise, without much else to go on though -- no U.S. data is scheduled -- investors will likely be focusing on last week's performance, which included the biggest weekly drop in two years for the S&P 500 (SPX) . Nonfarm-payroll data missed forecasts, but still added to a pile of indicators that signaled sustained momentum for the economy, firming up the view among many investors that the Federal Reserve could raise interest rates sooner than forecast.
The S&P 500 lost 2.7% last week, the worst percentage drop for the index since June 1, 2012, while the Dow industrials (DJI) fell 2.8%, its biggest drop since the week ended Jan. 24.
Low volumes
Joao Monteiro, analyst at Valutrades, said in a note that given the lack of data and earnings for Monday, there could be a temporary lull in the selling that's been seen recently. Still, he said investors must remember that August is notorious for lower-than-average volumes.
"It could now be a case of traders sitting on hands in the short term, although with at least the economic calendar set to pick up from tomorrow, any calm could be short lived," he said.
Readings on services and factory orders are due Tuesday, while data on trade and consumer credit follow later in the week. Read: Paltry credit-card debt growth signals restrained consumer
Mark Haefele and Kiran Ganesh of UBS Wealth Management wrote in a commentary that with valuations are neither at extremes, nor are investors "exuberant," investors should not be panicked out of stocks.
"With U.S. GDP growth still on track, the Fed remaining accommodative, and cash still on the sidelines, now is not the time for investors to head to the exit," said Haefele, global chief investment officer, and Ganesh, cross-asset strategist, in a piece published on CNBC's website. Also read Need to Know for Monday: Traders put big hedges in places as markets set up for a rebound
Cardinal Health Inc. (CAH) and Michael Kors Holdings Ltd. (KORS) will report results before the bell on Monday, as earnings season dwindles down. Berkshire Hathaway Inc.(BRKA) (BRK/A) could be active after reporting a rise in second-quarter profit and revenue late Friday.
In overseas markets, the Stoxx Europe 600 index failed to take much inspiration from Portugal's bank-rescue news, though stocks in Lisbon were slightly up. Asian stocks had a mixed session, with the Shanghai Composite Index up 1.7% and the Nikkei 225 index off 0.3%.
Gold prices (GCU4) were flat, while oil (CLU4) ticked higher and the dollar (DXY) recouped some losses from last week.