Wall Street due to drop after rise in US inflation data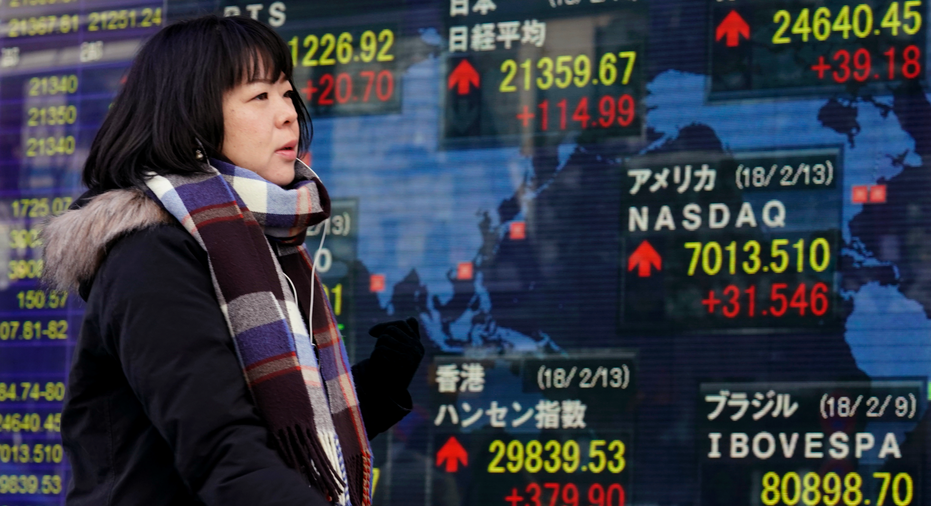 Global stocks turned lower on Wednesday after U.S. inflation data came in higher than expected, rekindling the fears of interest rate increases that had contributed to last week's precipitous drops.
KEEPING SCORE: Wall Street, which had previously been set to open higher, looked set to drop. Dow futures were down 0.6 percent and the S&P 500 futures 0.6 percent lower. France's CAC 40 was up 0.2 percent to 5,120, while Germany's DAX shed 0.3 percent to 12,152. Britain's FTSE 100 was up 0.2 percent at 7,184. All European indexes had been higher before the U.S. data.
U.S. INFLATION: U.S. consumer prices, excluding the volatile food and energy categories, rose 0.3 percent last month, the most in a year. Overall consumer prices rose 0.5 percent in January, the most in four months. Inflation rose 2.1 percent from a year earlier and core prices increased 1.8 percent. The increases may rattle financial markets, as investors are hyper-focused on whether faster price increases may cause the Federal Reserve to raise short-term interest rates faster than expected. Higher interest rates make it more expensive for consumers and businesses to borrow and spend and could slow growth.
ASIA'S DAY: Japan's benchmark Nikkei 225 slipped 0.4 percent to finish at 21,154.17, while Australia's S&P/ASX 200 lost 0.3 percent to 5,841.20. South Korea's Kospi gained 1.1 percent at 2,421.83. Hong Kong's Hang Seng rose 2.3 percent to 30,515.60, while the Shanghai Composite index added 0.5 percent to 3,199.16. Trading was winding down in China ahead of the Lunar New Year holidays.
JAPAN GDP: Earlier, data showed Japan's economy grew at a slower than expected 0.5 percent annual pace in the October-December quarter, the eighth straight quarter of expansion. Growth for the entire calendar year was 1.6 percent, up from 0.9 percent in 2016. The preliminary data released Wednesday buttressed economists' expectations that growth will slow in the coming year.
ENERGY: Benchmark U.S. crude lost 79 cents to $58.40 a barrel in electronic trading on the New York Mercantile Exchange. Brent crude, used to price international oils, fell 62 cents to $62.10 a barrel in London.
CURRENCIES: The dollar fell to 107.10 yen from 107.55 yen. The euro dipped to $1.2294 from $1.2351.
____
Follow Yuri Kageyama on Twitter at https://twitter.com/yurikageyama
Her work can be found at https://www.apnews.com/search/yuri%20kageyama