Wall Street Dips as Traders Await 2Q Earnings Season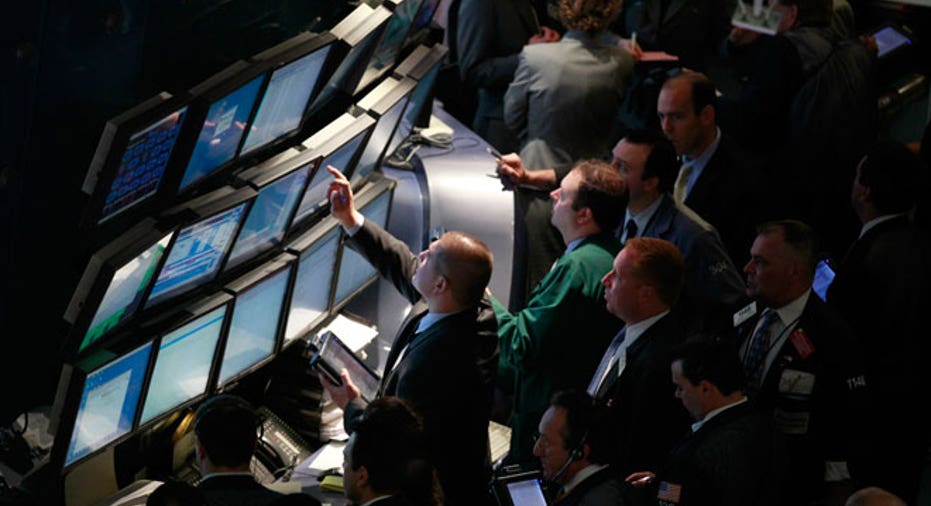 U.S. stocks fell on Monday, pulling back from record levels as investors held off from making big plays ahead of the start of earnings season.
Cyclical stocks, which are tied to the pace of economic growth, were among the weakest of the day. Industrial shares  fell 0.6 percent while the only sectors in positive territory were defensive groups like utilities and telecom.
Wall Street hit a number of milestones on Thursday, the final trading session before the Independence Day holiday, with both the S&P 500 and the Dow ending at records and the Dow topping 17,000 for the first time on the back of a strong jobs report.
While the market's uptrend is still viewed as intact, trading may be light with few major catalysts on deck. Action may pick up later this week with the release of results from Alcoa Inc (NYSE:AA) and Wells Fargo & Co (NYSE:WFC).
"This earnings season has a lot of pressure on it, since we need to see significant revenue growth to offset weakness in the first quarter," said Oliver Pursche, president of Gary Goldberg Financial Services in Suffern, New York. However, "we're unlikely to see any big moves until we start to see big names report."
Dozens of major companies are scheduled to report next week, including numerous Dow components. Profits are seen growing 6.2 percent in the quarter, according to Thomson Reuters data, but investors see a slight chance that profits could return to double-digit growth for the first time in nearly three years.
The Dow Jones industrial average fell 64.15 points or 0.38 percent, to 17,004.11, the S&P 500 lost 6.46 points or 0.33 percent, to 1,978.98 and the Nasdaq Composite dropped 14.65 points or 0.33 percent, to 4,471.28.
Wall Street has been strong lately, with major indexes hitting a series of records and the Nasdaq closing out its third straight positive week last week.
The CBOE Volatility index rose 9.2 percent, but at 11.27 it remains at extremely low levels from an historical perspective. On Thursday the "fear index" closed at its lowest level since February 2007, adding to concerns that markets are not factoring in issues that could derail the rally.
While the June payroll report confirmed expectations that the economy bounced back in the second quarter, some analysts speculated that it also meant the Federal Reserve might raise interest rates earlier than had been previously anticipated.
Goldman Sachs estimated the Fed could raise rates in the third quarter of 2015, compared with an earlier estimate of the first quarter of 2016.
European shares fell 0.7 percent, pressured after data showed German industrial output declined by 1.8 percent in May, its biggest drop in more than two years.
BioDelivery Sciences International Inc (NASDAQ:BDSI) rose 14 percent to $13.70 after the company said its experimental pain drug, which it made with Endo International Plc (NASDAQ:ENDP), was found effective in a late-stage trial.
GT Advanced Technologies (NASDAQ:GTAT) fell 10 percent to $17.54 on heavy volume after UBS removed the company from its U.S. Key Calls list.