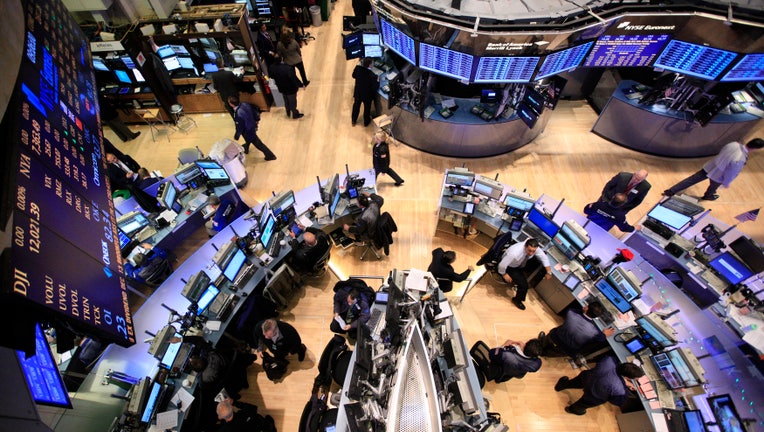 U.S. stocks finished flat on Friday, after advancing early in the session, as investors found few reasons to buy in the new year following data that came in below forecasts.
The Dow Jones industrial average rose 8.12 points, or 0.05 percent, to 17,831.19, the S&P 500 lost 0.77 points, or 0.04 percent, to 2,058.13 and the Nasdaq Composite dropped 9.24 points, or 0.2 percent, to 4,726.81.
In a sign of tepid economic conditions, construction spending unexpectedly fell in November by 0.3 percent, while the pace of growth in the U.S. manufacturing sector slipped to a six-month low in December, according to the Institute for Supply Management.
"The numbers failed to reach expectations and are still demonstrating growth, but that the growth is not accelerating," said Eric Wiegand, senior portfolio manager for private client reserve at U.S. Bank in New York.
"We are left with enough reason to suspect we continue to be in a different place and have different experiences than our major trading partners, but it is certainly not likely to demonstrate we are accelerating off of what had been a strong third and fourth quarter."
Markets had opened higher in a broad rally, but indexes lost ground throughout the session. With volume light in the wake of the New Year's holiday, heightened volatility is likely.
Wall Street ended the last day of 2014 on a down note, but notched solid gains for the year and fourth quarter. Indeed, the market has had an upward bias since mid-December, with the S&P rising in seven of the past 10 sessions, and is about 1.8 percent away from its record close. As market participants use the new year as an opportunity to adjust positions, they will be questioning whether current levels are justified.
Energy shares rose 0.4 percent, alternating between gains and losses alongside choppy trading in crude oil. Chevron shares advanced 0.4 percent to $112.65. U.S. crude is set for its 13th negative week out of the past 14, and is at levels not seen since 2009. [O/R]
For the week, the Dow is down 1.5 percent, the S&P off 1.7 percent and the Nasdaq off 2 percent.
General Motors slipped 0.8 percent to $34.64 after the automaker announced three new vehicle recalls, the biggest involving the ignition-switch design of several SUV and pickup truck models.
The Dow Jones industrial average fell 45.86 points, or 0.26 percent, to 17,777.21, the S&P 500 lost 7.83 points, or 0.38 percent, to 2,051.07 and the Nasdaq Composite dropped 30.64 points, or 0.65 percent, to 4,705.41.
Declining issues outnumbered advancing ones on the NYSE by 1,668 to 1,348, for a 1.24-to-1 ratio; on the Nasdaq, 1,787 issues fell and 885 advanced for a 2.02-to-1 ratio.
The benchmark S&P 500 index was posting 9 new 52-week highs and 6 new lows; the Nasdaq Composite was recording 51 new highs and 20 new lows.
(Editing by Bernadette Baum)