Wall St Week Ahead-Cheap clothes makes for pricy stocks at TJX, Ross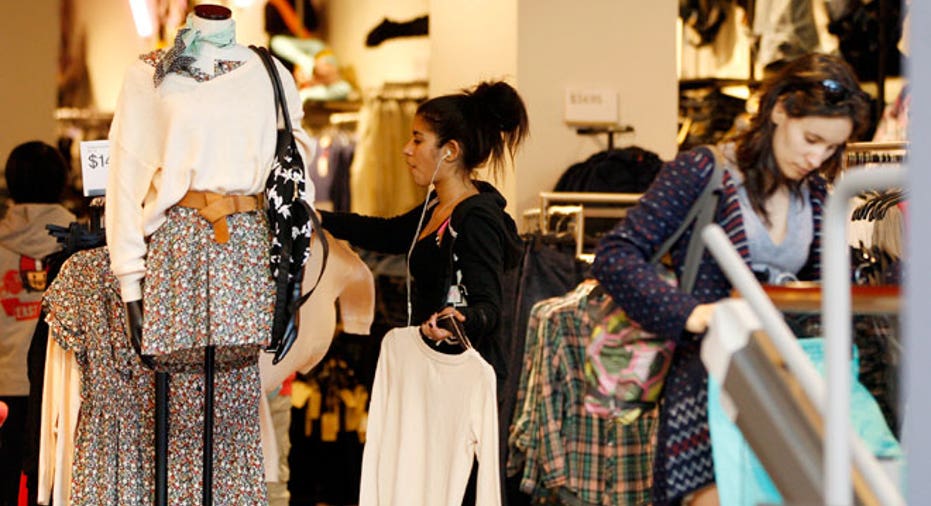 Consumers are flocking to discount apparel retailers, but investors are faced with nothing close to a bargain as stocks in the sector rally.
Few expect shares of off-price retailer TJX Companies' or its peer, Ross Stores, to go on a fire sale next week when they report earnings, as the trends that have favored them over their higher-priced competitors are expected to persist.
Just this year, TJX shares have gained nearly 17 percent and Ross Stores has added slightly more, compared with gains closer to 7 percent in both the S&P 500 retail index and the broader S&P 500.
"TJX and Ross have outperformed and will continue to outperform because they are good merchandisers. They get the selection right," said Kim Forrest, senior equity research analyst Fort Pitt Capital Group in Pittsburgh.
"I don't own these and I regret it," she said, adding that she will wait for a stumble in the price to jump in.
Contrary to the discounts shoppers find at TJX and Ross, investors are faced with a high price for their shares. At near 22 times expected earnings over the next 12 months, their price-to-earnings ratio is at its highest level in at least 15 years, according to Thomson Reuters Datastream.
Both stocks set record closing highs on Friday ahead of TJX's quarterly report due Tuesday. Ross is expected to report on Thursday.
But the stock gains could continue, as sales are expected to continue to grow and investors welcome the revenue increase. Same-store sales are expected to have risen 3.3 percent last quarter for TJX and 2.1 percent for Ross, according to Thomson Reuters data.
"The off-price sector has developed a successful strategy to keep consumers coming back," said New York-based Christina Boni, a senior analyst at Moody's Investors Service.
"Stores have the unique ability to change product offerings quickly, which creates a 'scarcity' effect that makes consumers feel more compelled to purchase on the spot, rather than risk someone else beating them to the checkout line," she said.
Shoppers are indeed favoring discounters, and the competition is trying to catch up. Both Macy's and Nordstrom talked up their off-price lines - Backstage and Nordstrom Rack - in their most recent earnings reports.
"Consumers have started moving to dollar stores and places like off-price chains" at the expense of Macy's and other department stores, said Burt Flickinger, managing director at retail consultancy Strategic Resources Group in New York.
Activity in the options market has been leaning toward bets on declines in stock prices in the broad retail sector. In addition, options on discount retailers, including Burlington , TJX Cos and Ross Stores, show a similar sense of caution.
Apparel retailers reporting earnings next week include L Brands, Gap Inc and Urban Outfitters.
(Reporting by Nandita Bose, Saqib Ahmed and Rodrigo Campos; Editing by Eric Effron and Dan Grebler)