Wall St. Ends Flat as Recent Rally Spurs Caution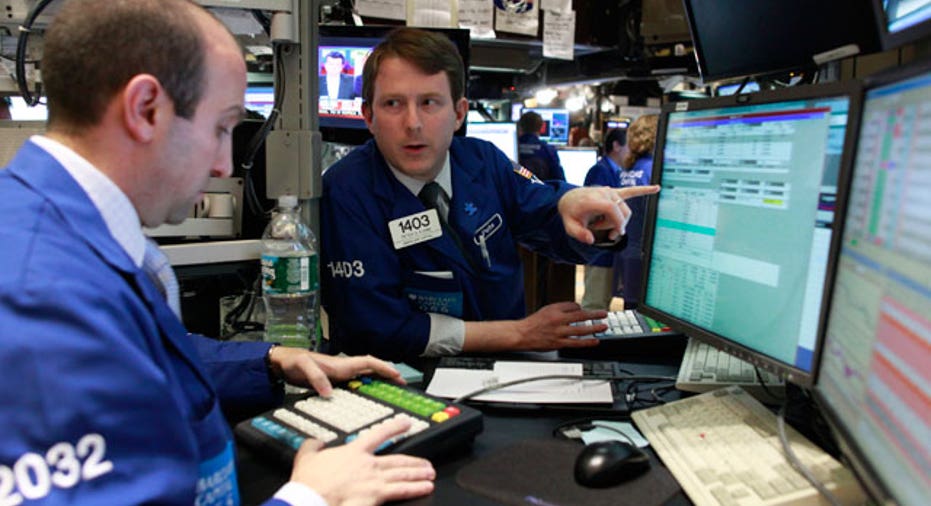 Wall Street closed little changed on Monday as investors searched for fresh catalysts and showed concerns about fully-extended share prices after a five-week rally.
The session, which closed slightly higher and opened slightly lower, followed a market-friendly move by the U.S. Federal Reserve last week that pushed the S&P 500 and Dow into positive territory for the year.
"I think people are starting to become concerned about valuation here," said Stephen Massocca, chief investment officer at Wedbush Equity Management in San Francisco. "Given the rally that we've had over last few weeks, stocks are extended and susceptible to bad news."
The Fed's decision to cut the number of expected rate hikes this year to two was among several recent measures by central banks to support growth and calm turmoil in global financial markets.
While the U.S. economy could continue to recover moderately, the market would react to negative surprises in European and Chinese data in coming weeks, said Lisa Kop, head of traditional investments at U.S. Bank Wealth Management in Minneapolis.
The Dow Jones industrial average <.DJI> closed up 21.57 points, or 0.12 percent, to 17,623.87, the S&P 500 <.SPX> gained 2.02 points, or 0.1 percent, to 2,051.6 and the Nasdaq Composite <.IXIC> had added 13.23 points, or 0.28 percent, to 4,808.87.
Crude prices edged up as data showed a drawdown at the Cushing, Oklahoma, delivery hub for U.S. crude and ahead of front-month contract expiry in U.S. crude futures.
Valeant <VRX.N> shares closed up 7.4 percent to $28.98 after it announced the departure of its chief executive officer, and said billionaire investor Bill Ackman had joined its board, as it tries to cleans up accounting problems and save its business. U.S.-listed shares of the beleaguered drugmaker were one of the day's most actively traded.
Apple <AAPL.O> stock ended flat at $105.91. The company unveiled a smaller, cheaper iPhone.
Sherwin-Williams <SHW.N> fell 5.3 percent to $273.29 after it agreed to buy rival U.S. paint company Valspar <VAL.N>. Valspar shares jumped 23.1 percent at $103.22.
Shares of Starwood <HOT.N> rose 4.5 percent at $84.19 after the Sheraton hotel owner accepted a higher offer from Marriott <MAR.O> that beat an all-cash offer by a group led by China's Anbang Insurance Group. Marriott dropped 1.2 percent at $72.30.
IHS <IHS.N> climbed 10.3 percent at $122.09 after the U.S. business research provider said it would buy London-based Markit <MRKT.O> in an all-stock deal valued at about $5.9 billion. Markit's Nasdaq-listed shares rose 13.6 percent at $33.51.
About 6.2 billion shares changed hands on U.S. exchanges, below the 8.2 billion average over the last 20 sessions.
Advancing issues outnumbered declining ones on the NYSE by 1,521 to 1,493, for a 1.02-to-1 ratio on the upside; on the Nasdaq, 1,445 issues rose and 1,368 fell for a 1.06-to-1 ratio favoring advancers.
The S&P 500 posted 17 new 52-week highs and no new lows; the Nasdaq recorded 39 new highs and 13 new lows.
(Additional reporting by Abhiram Nandakumar in Bengaluru; Editing by Don Sebastian and Nick Zieminski)