Walker & Dunlop Takes a Hit From Falling Revenue, Profits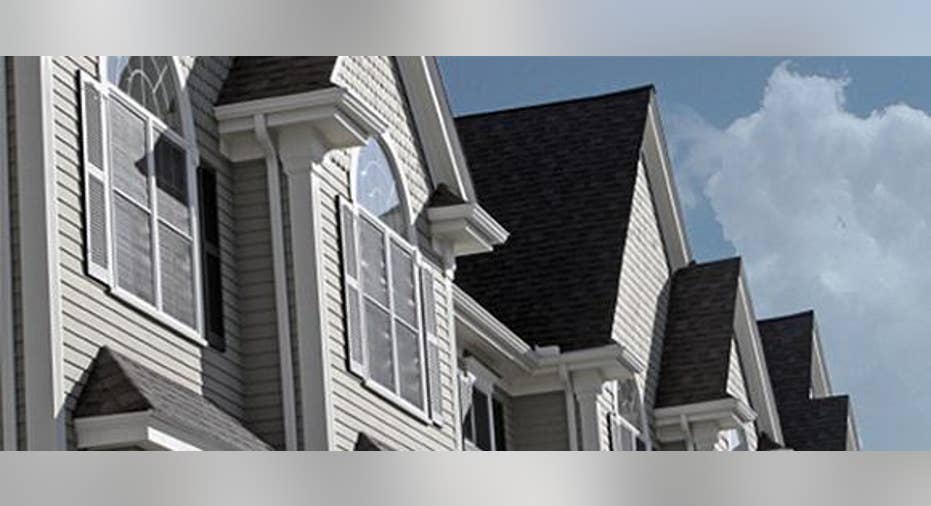 Image: Walker & Dunlop.
Providing financing for real-estate projects is an important business for the health of the overall economy, and Walker & Dunlop works to provide financing options that some major banks won't even consider. Yet like any other source of funds, Walker & Dunlop is vulnerable to the cyclical ups and downs of the financial markets. Coming into Wednesday's first-quarter financial report, Walker & Dunlop investors were prepared to see earnings decline, but they wanted the company to find ways to grow its overall revenue. Walker & Dunlop wasn't able to do that, posting greater than expected declines on both key metrics. Let's look more closely at the latest from Walker & Dunlop and what investors should expect from the company going forward.
How Walker & Dunlop disappointed shareholdersWalker & Dunlop's first-quarter results fell short of expectations in key respects. Revenue plunged 16% to $94.2 million, which compared extremely unfavorably to the 2% sales gain that most investors were prepared to see. Net income fell a greater-than-expected 27% to $15.5 million, and that produced earnings of $0.50 per share. That was well below the consensus forecast among investors for $0.62 per share on the bottom line.
Looking more closely at Walker & Dunlop's results reveals a lot of details about the state of the real estate market. Transaction volume plunged 40% to $2.62 billion, largely reflecting drops in the amount of business the company did with Fannie Mae and Freddie Mac. The company's financial gains from its mortgage banking activities fell by more than a third, with loan origination fees falling at a more dramatic pace than mortgage servicing rights-related gains. Total expenses were down 9%, but that was a slower pace than the revenue declines, weighing on margins. Lower origination volume also hit operating margins, and falling income slashed returns on equity by seven percentage points to 13%.
On the plus side, servicing fee income rose 18%, reflecting the growth of the company's servicing portfolio. Walker & Dunlop also boosted net warehouse interest income by more than half from year-ago levels. Investment sales volumes amounted to $157 million in what has been a new business for Walker & Dunlop over the past 12 months.
Credit quality at Walker & Dunlop also stayed at healthy levels. The company enjoyed a net benefit in its provision for credit losses, citing a falling outstanding balance of loans and improved credit quality in its at-risk portfolio.
CEO and Chairman Willy Walker was happy with the company's results. "Commercial real estate investors hit the pause button during the first few months of the year," Walker said, but "our first quarter financial results demonstrate Walker & Dunlop's ability to generate strong earnings ... despite volatility in the capital markets." Moreover, the CEO pointed to the continued strength of the multifamily market in driving potential future growth.
What's ahead for Walker & Dunlop?Also, Walker & Dunlop's CEO expressed his belief that conditions in the financial markets are looking more favorable. "With the capital markets now stabilized and investor demand for properties and financing increasing," Walker said, "we have a strong second quarter pipeline and see great opportunity for 2016 and beyond."
One thing that investors haven't necessarily been all that enthusiastic about, however, is the pace at which Walker & Dunlop has followed through with its stock repurchase program. Back in February, Walker & Dunlop's board authorized spending of up to $75 million for a one-year period to buy back its shares. However, during the first quarter, the company only bought 275,000 shares, spending about $6.5 million. At that pace, the company will leave almost a third of the authorized buyback amount untapped. That seems odd given that the stock has remained at relatively low levels compared to where it traded throughout much of the last half of 2015.
Walker & Dunlop shares reacted negatively to the news, declining as much as 10% early in the trading day following its report but bouncing back to finish the day down just over 1%. Traders seem to want to see further evidence of recovering transaction volumes before committing to the stock, but for long-term investors with confidence in the company's business model, now might be a good time to take a look at the shares.
The article Walker & Dunlop Takes a Hit From Falling Revenue, Profits originally appeared on Fool.com.
Dan Caplinger has no position in any stocks mentioned. The Motley Fool owns shares of Walker & Dunlop. Try any of our Foolish newsletter services free for 30 days. We Fools may not all hold the same opinions, but we all believe that considering a diverse range of insights makes us better investors. The Motley Fool has a disclosure policy.
Copyright 1995 - 2016 The Motley Fool, LLC. All rights reserved. The Motley Fool has a disclosure policy.