Walgreens to Buy Rite Aid for $9.4 Billion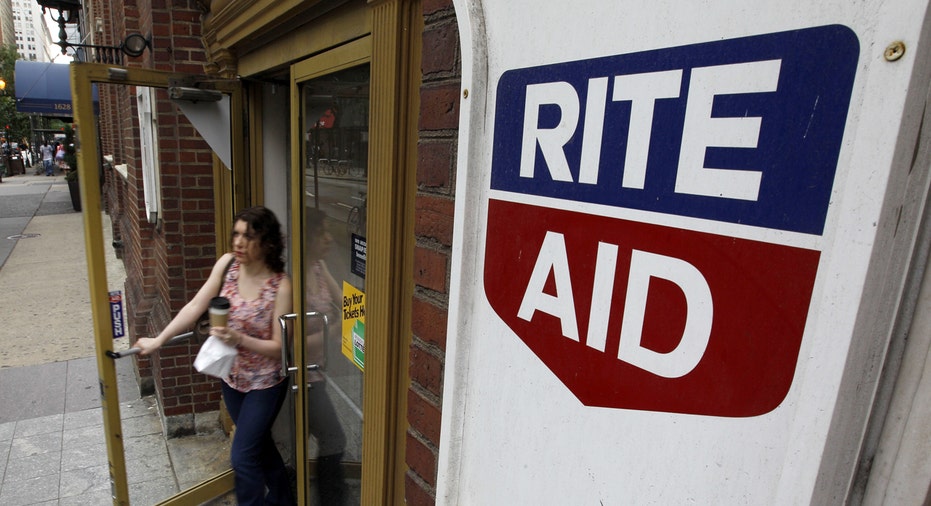 Walgreens Boots Alliance Inc. agreed to buy Rite Aid Corp. for about $9.4 billion, in a move that would create a drugstore giant at a time when companies in nearly every corner of the health-care industry are seeking to gain advantage from bulking up.
Walgreens agreed to pay $9 a share in cash for Rite Aid, offering a 48% premium to Rite Aid's closing price Monday. Rite Aid's stock rose 43% to $8.67 Tuesday after The Wall Street Journal reported on the deal talks.
A combination of the pharmacy chains would add to a blockbuster year for healthcare mergers and acquisitions. Drug makers, hospital chains, health insurers and others have already struck some $520 billion of mergers this year, according to Dealogic, as the Affordable Care Act and other developments pressure companies to bulk up, increase leverage with suppliers and lower costs. The surge comes amid a broader wave of M&A, with 2015 set to be one of the busiest years ever for M&A.
Putting their drugstore networks together - which together include some 13,000 stores -- could yield cost savings at a time when the companies have been beset by drug-cost inflation. Other benefits could be derived from marrying Walgreens' wholesale operation with Rite Aid and Rite Aid's prescription-processing operation with Walgreens.
But given they are two of the three-biggest drugstore owners in the country, the deal would be expected to draw scrutiny from antitrust regulators and big divestitures could be required to win their blessing. Both companies have big store counts in states like California, New York and Massachusetts, while in others like Florida, Texas and Illinois, there is no overlap.
As with a number of recently agreed corporate marriages that face antitrust scrutiny, Walgreens and Rite Aid are likely to argue that they compete not just with other traditional drugstore chains, but also with groceries, club stores and the like.
Rite Aid, based in Camp Hill, Pa., has about 4,600 drug stores in 31 states. Walgreens has roughly 8,200 U.S. stores, while CVS Health Corp. has more than 7,800. In terms of market value, Rite Aid is much smaller than Walgreens and CVS, which both have values exceeding $100 billion. Rite Aid had revenue in the fiscal year ended in February of $26.5 billion. Walgreens had revenue in the 12 months ended in August 2014 of $76.4 billion, while CVS had 2014 sales of $139.4 billion.
Rite Aid, like its rivals, has sought to broaden its offerings to boost sales amid increased competition.
The company has expanded its RediClinics, walk-in centers that can give flu shots and tend to ailments, and built a portfolio of 1,859 wellness stores, which offer organic food and natural personal-care options, and feature consultation rooms for discussions with pharmacists.
Rite Aid this year bought pharmacy-benefit manager Envision Pharmaceuticals Services, or EnvisionRx, for about $2 billion. Pharmacy-benefit managers process prescriptions for the groups that pay for drugs, usually insurance companies or corporations, and use their size to negotiate better deals with drug makers and pharmacies. They often operate mail-order pharmacies too.
In September, Rite Aid cut its earnings outlook in part because of costs associated with the EnvisionRX deal. That had contributed to a nearly 20% reduction in Rite Aid's share price this year before news of the Walgreens talks leaked. That decline may help explain the above-average share-price premium Walgreens appears to be paying.
Walgreens, which is to report its results Wednesday, has more than 13,200 stores in 11 countries. The company operates under the Walgreens and Duane Reade banners, and in the U.K. and elsewhere as Boots. It also has one of the largest pharmaceutical wholesale and distribution networks in the world. Walgreens was founded in 1901 when Charles R. Walgreen Sr. purchased the Chicago drugstore where he had worked as a pharmacist.
Last year, Walgreens acquired the part of European drugstore chain Alliance Boots GmbH that it didn't already own. Under pressure from shareholders including activist investor Jana Partners LLC, Deerfield, Ill.-based Walgreens considered using the acquisition to relocate overseas in a so-called "tax inversion"-a type of deal that is used to make a U.S. company more tax-efficient. Walgreens ultimately decided against relocating.
The company's chief executive is Stefano Pessina, a septuagenarian Italian billionaire who took the role on a permanent basis in July and served as executive chairman of Alliance Boots before the merger with Walgreens. Mr. Pessina hasn't been shy about his desire to do big deals. "We can clearly see the need or the opportunity for horizontal and vertical consolidation in our industry," he said on a conference call in July.
Mr. Pessina transformed a small family business into a European drug retailing and wholesaling powerhouse through a series of takeovers. In 2007, he took the company private in an $18.5 billion leveraged buyout with KKR & Co. At year-end KKR still owned about 4.6% of Walgreens stock.
In 2013, AmerisourceBergen Corp. began an alliance with Walgreens and Alliance Boots before they merged. Walgreens Boots Alliance now has a minority stake in the drug wholesaler, but doesn't own its own pharmacy-benefit company like some of its rivals do. CVS, for example, is the second-largest pharmacy-benefits manager in the U.S. following its roughly $25 billion acquisition of Caremark in 2007. Express Scripts Holding Co. is No. 1.
Subscribe to WSJ: http://online.wsj.com?mod=djnwires
Copyright © 2015 Dow Jones Newswires