Walgreens' drone delivery 'fully operational' in Virginia skies: How it works
Walgreens' pilot drone delivery program has launched into skies over Christiansburg, Virginia, as the pharmacy partnered with Alphabet subsidiary Wing.
Walgreens customers can order over 100 different products using the Wing mobile app, FOX Business reported.
Walgreens Chief Innovation Officer Vish Sankaran told FOX Business its drone delivery partnership signals a "new era" for customer convenience.
IN 'WILD WEST' OF DRONES, REGULATORS STRUGGLE TO KEEP UP WITH NEW TECHNOLOGY
Once the order is placed, workers at the Wing facility package the orders in shipping containers. These containers house the various items customers can choose from.
Once selected, the packaged order is then walked to the pickup zone. The drones are able to carry payloads equal to their own weight.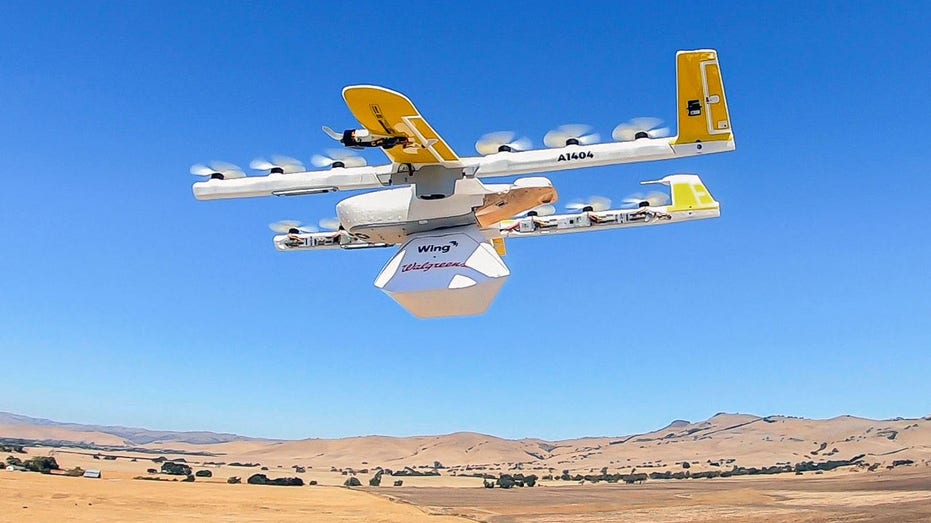 DEMAND FOR FAST, ONLINE DELIVERY DRIVES UPS
As the drone hovers overhead, it lowers a hook that a Wing worker can attach the order to. The drone raises the package to a secure position on its underbelly and speeds away to complete the delivery.
It arrives at the customer's doorstep in minutes.
Wing has also partnered with FedEx to use drones to complete the last mile of the shipping giant's deliveries.
FedEx's Senior Vice President of Global Planning Joseph Stephens said the drones provide unique opportunities for the transportation industry.
"There is a reliability aspect of this," Stephens said. "The drone flies as the crow flies, so there is an optimization and an efficiency aspect of it."
Stephens told FOX Business that drone delivery can be more reliable and more cost-effective in rural communities.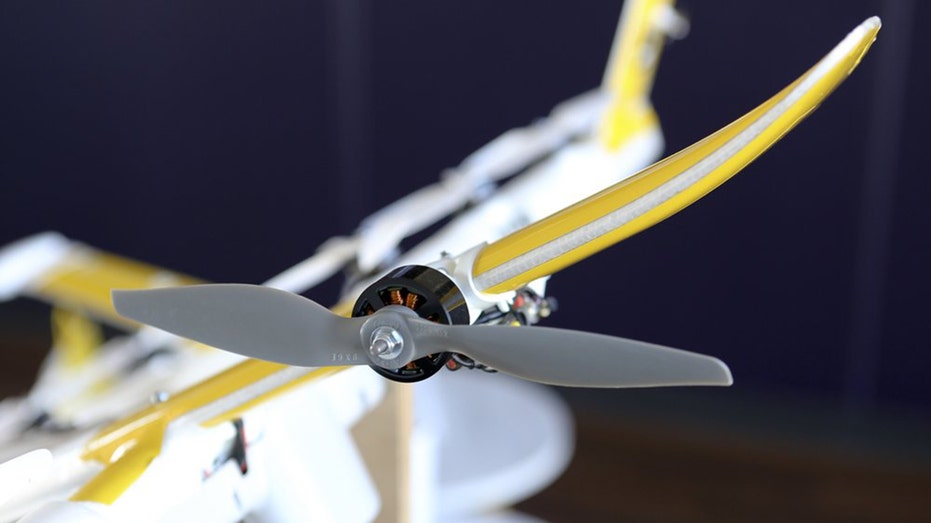 GET FOX BUSINESS ON THE GO BY CLICKING HERE
Sankaran told FOX Business getting approval for prescription drug delivery is what's next for the drone delivery process. Walgreens is in early talks with U.S. regulators to take the next step.
He called that step "still in process."
Walgreens is wrapping up its third week of the drone delivery program partnership, as it started on Oct. 19.