Wal-Mart Touts Plan to Create U.S. Jobs, in Nod to Trump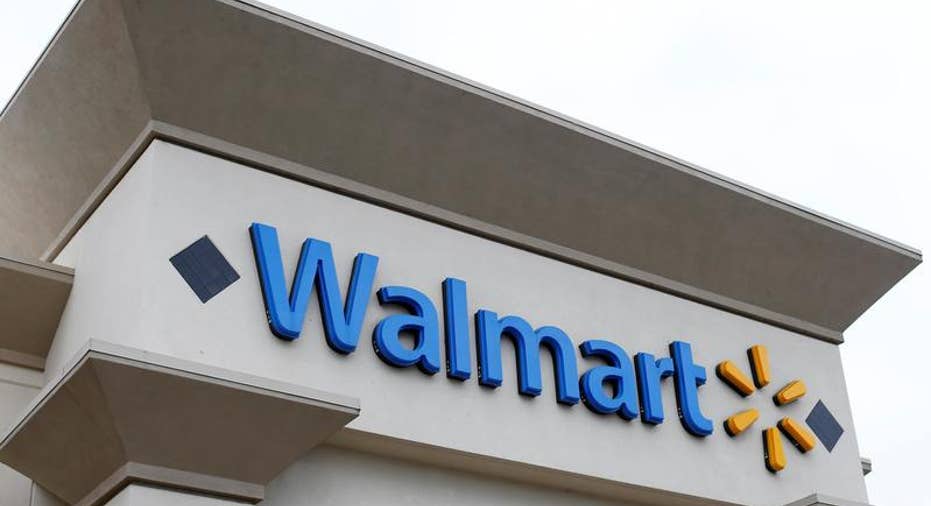 Wal-Mart Stores Inc. said it plans to create about 10,000 U.S. jobs this year, a sign that even the country's largest private employer feels the need to tout American job growth ahead of President-elect Donald Trump's inauguration.
The jobs will come from previously planned store openings, store expansions and new e-commerce services, the company said Tuesday. The retailer said 24,000 additional construction jobs will be supported by those efforts.
"With a presence in thousands of communities and a vast supplier network, we know we play an important role in supporting and creating American jobs," Dan Bartlett, Wal-Mart executive vice president of corporate affairs, said in a press release.
The announcement is the latest in a string of public displays from companies looking to head off criticism from the Trump administration about U.S. job losses. Last week Amazon.com Inc. promised to create 100,000 full-time jobs in the U.S. in the next 18 months mostly through expansion plans already in the works.
In the wake of tweets from Mr. Trump, some companies such as Carrier Corp. and Ford Motor Co. reversed plans to shift some manufacturing abroad. Others highlighted U.S. job growth efforts under way before November. General Motors Co. this week is expected to announce plans to invest at least $1 billion across several U.S. factories, The Wall Street Journal reported.
Wal-Mart is the largest importer in the U.S. by shipping container volume, long putting the company in the crosshairs of critics of manufacturing overseas. Its earnings could take a hit under a Republican proposal to impose a so-called border-adjusted tax that could drive up the costs of imported goods.
Wal-Mart's announcement got the attention of Mr. Trump. In a tweet Tuesday afternoon, the president-elect thanked the company and General Motors "for starting the big jobs push back into the U.S.!"
With 1.5 million U.S. employees, Wal-Mart dwarfs other employers. But as the company invests more in e-commerce and improving existing stores, the retailer has pulled back on opening new stores, historically the main driver of both sales and employee growth at the company.
The Bentonville, Ark., company also has been cutting staff and restructuring its operations. It plans to eliminate about 1,000 corporate jobs before the month's end, people familiar with the matter said last week. In early 2016, Wal-Mart cut 10,000 store jobs after closing 154 U.S. locations and said 450 positions at its headquarters would be eliminated. Another 7,000 back-office positions were cut from stores later in the year.
Many of those employees were rehired in other open positions, a Wal-Mart spokesman said, adding that there has been a net increase in U.S. employees during the past year.
On Tuesday, Wal-Mart is expected to announce a round of grants to six universities working on textile innovations aimed at bringing back U.S. manufacturing in that sector. It has made similar grants in previous years, without mentioning U.S. job counts.
The company is expected to reiterate its 2013 pledge to buy an additional $250 billion in American-made, grown, assembled and sourced products through 2023. It also plans to build 200 training academies by this summer to teach retail management skills to more than 200,000 store employees.
Write to Sarah Nassauer at sarah.nassauer@wsj.com