Wal-Mart Steps Up ShippingPass, Its Answer to Amazon Prime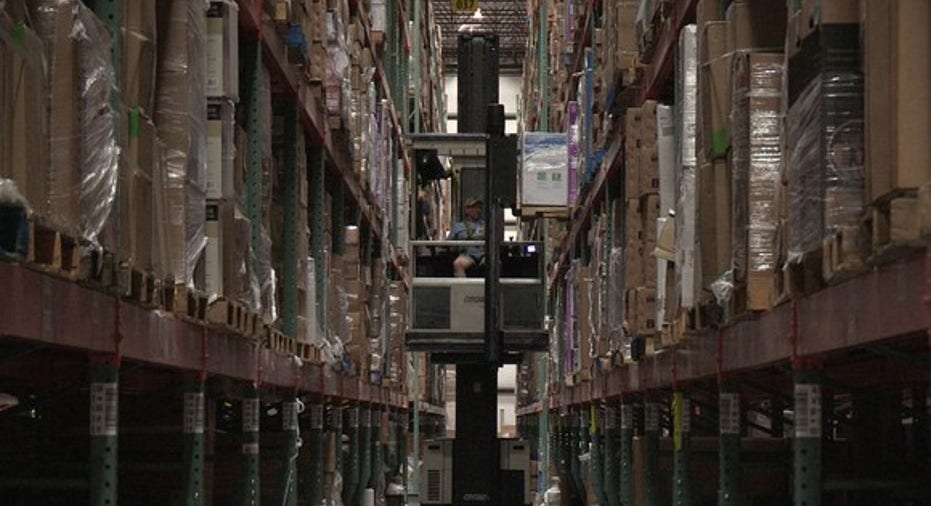 While rival retailers can improve their pricing and speed up delivery in order to entice shoppers to their website, Amazon's huge base of Prime members serves as a big barrier to other companies looking to build online share.
If someone joins Prime, which offers free two-day shipping on millions of items along with a number of other perks, the membership makes it much less likely that person will consider other retailers. The ease of the Amazon checkout along with the fact that the company already has your credit card information, plus the free shipping encourages members to use Amazon exclusively for everyday purchases. Add in the fact the company has a reputation for low prices and the idea that the more you use it the more worth it the $99 annual fee becomes and you see how the retailer has built a loyal customer base.
Prime membership, which stood at an estimated 54 million in the United States at the end of 2015, according to a report from Consumer Intelligence Research Partners (CIRP), includes about half of Amazon's total U.S. users. It's a pretty big barrier against rival low-cost online retailers, but Wal-Mart has decided to accept the challenge and mount its own membership that offers free shipping.
How is Wal-Mart competing with Amazon Prime?
Wal-Mart's membership/shipping service, ShippingPass, actually launched on a very limited basis in June 2015. At launch, the service was Prime-like, but not exactly an equal to Amazon's program. It offered a cheaper price -- $50 a year -- but promised three-day shipping, a full day slower than its rival.
Now Wal-Mart has tweaked the program and is expanding its test. The company's public relations director, Ravi Jariwala, explained some of the changes in an email to Fool.
"Wal-Mart is moving its ShippingPass pilot with unlimited, free shipping from 3-day to 2-day delivery and shaving $1 off the price," she wrote. "For only $49 per year, ShippingPass subscribers will get more than one million items, including the most commonly purchased items on Walmart.com, delivered to their door in 2 days or less."
Much like Prime, ShippingPass will also have no minimum order size. Wal-Mart will also offer something its online-only rival can't, free returns in stores. Jariwala wrote that consumers interested in ShppingPass can sign up for the pilot at www.walmart.com/shippingpass. She declined to share how many members the company has currently accepted nor would she offer a specific timetable for a full rollout.
Wal-Mart will be shipping orders from its network of fulfillment centers. Image source: Wal-Mart.
Why does Wal-Mart want to copy Prime?
Amazon does not break down revenue by Prime versus non-Prime members but CIRP's research suggests the numbers are significant. Prime members spend on average about $1,100 per year, according to CIRP, compared to about $600 per year for non-members.
That back ups the idea that once Amazon gets a customer to join Prime that person becomes more inclined to buy. Amazon clearly understands the value of Prime members and has added a number of non-shipping features to the service as a way to keep customers on board. This includes a top-tier video streaming service featuring older shows and movies as well as some well-regarded originals, a music streaming offering, and a photo storage service.
Will Wal-Mart's offering work?
Amazon is smartly playing defense by giving its members more reasons to stay with Prime. This has become more important now that many books, movies, television shows, and albums are delivered digitally, cutting into the value of free shipping for some.
Wal-Mart has also played it smart with ShippingPass, giving consumers purely looking for value a cheaper option. It seems unlikely that the average Prime customer -- someone already ordering an estimated $1,100 a year from Amazon -- will make the switch, but Wal-Mart does not need to win over Amazon customers to succeed.
With 205 million online shoppers in the U.S. over the age of 14 in 2015, growing to an estimated 224 million in 2019. according to eMarketer, Wal-Mart can compete for the roughly 75% of the market not committed to Prime. The challenge for the retailer will be in getting its value-conscious consumer to spend $49 upfront.
Whether it can do that remains to be seen, but ShippingPass is a viable rival to Prime at a lower price with equal shipping terms, and a reasonable selection of eligible items. This could ultimately be a win for Wal-Mart without necessarily being a loss for Amazon.
The article Wal-Mart Steps Up ShippingPass, Its Answer to Amazon Prime originally appeared on Fool.com.
Daniel Kline has no position in any stocks mentioned. He has been a Prime member for a long time and can't imagine switching. The Motley Fool owns shares of and recommends Amazon.com. Try any of our Foolish newsletter services free for 30 days. We Fools may not all hold the same opinions, but we all believe that considering a diverse range of insights makes us better investors. The Motley Fool has a disclosure policy.
Copyright 1995 - 2016 The Motley Fool, LLC. All rights reserved. The Motley Fool has a disclosure policy.