Wal-Mart Quarterly Profit Disappoints Despite Same-Store Beat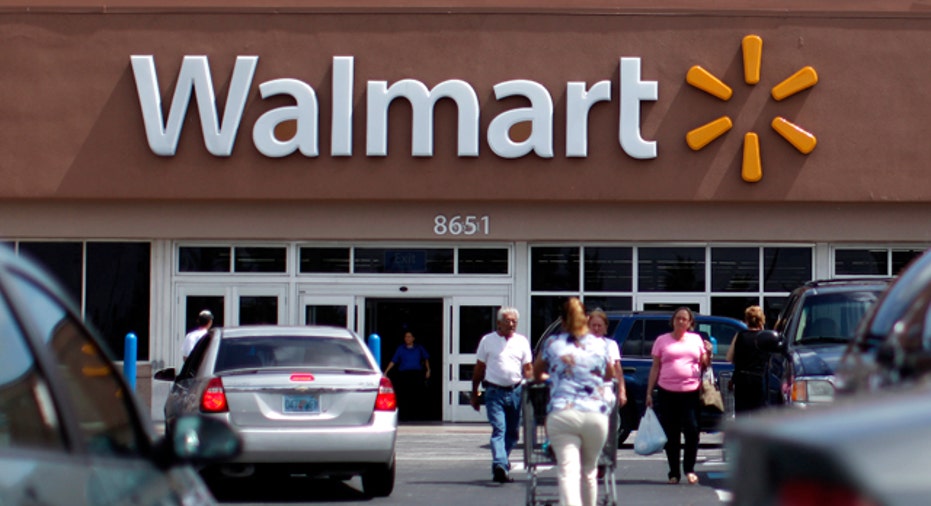 Wal-Mart (NYSE:WMT) reported a stronger third-quarter profit that fell short of Wall Street expectations on Tuesday, as weaker consumer sentiment softened sales in the U.S., the company's biggest division.
The world's largest retailer posted consolidated net income of $3.34 billion, or 97 cents a share, down 2.9% from $3.4 billion, or 95 cents a share, in the same quarter last year.
While the results for the three months ended Oct. 31 were inside the company's forecast, they were just below average analyst estimates polled by Thomson Reuters of 98 cents.
Revenue for the Bentonville, Ark.-based company was $109.5 billion, up 8.2% from $101.24 billion a year ago, trumping the Street's view of $108.22 billion.
The retail behemoth said comparable sales, or those open longer than a year, exceeded the company's guidance, with U.S. Wal-Mart sales up 1.3% and those at Sam's Club up 5.7%. While the increase at U.S. stores marked the first in nine quarters, the company said traffic to those stores fell from a year ago.
Sales at its stores outside of the U.S. were up 20% with the help of acquisitions in the U.K., South Africa and currency exchange benefits.
"Every business segment is stronger today than it was a year ago, and we delivered solid earnings growth for our shareholders in the third quarter," said Wal-Mart CEO Mike Duke. "Our overall performance reflects Walmart's strategy of driving the productivity loop, reducing expenses and investing in price."
However, the economy continues to weigh on Wal-Mart consumers in the U.S., Duke said, and those stores are looking to lower prices heading into the holidays in an effort to draw in traffic and beat competitors.
Also during the holidays, the company will have price guarantee, layaway and free online shipping options, and will begin Black Friday sales on Thanksgiving evening.
Looking ahead, the company forecasts fourth-quarter earnings in the range of $1.24 to $1.48 a share, with fiscal earnings between $4.45 and $4.51 a share. Wall Street is anticipating fourth-quarter earnings of $1.45 a share and a fiscal profit of $4.50.