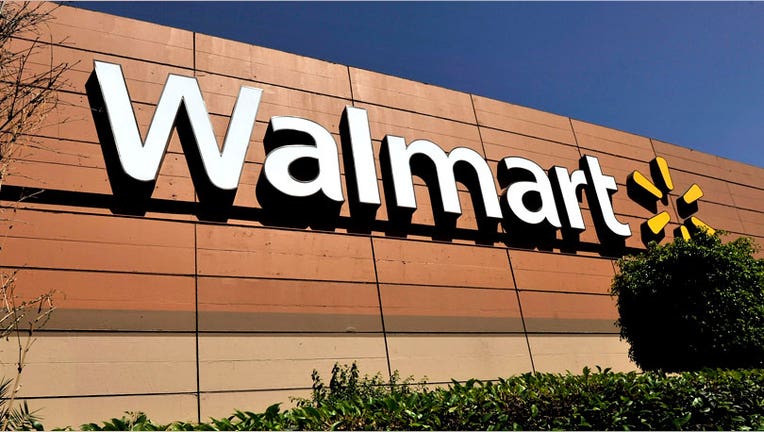 Wal-Mart Stores Inc., the behemoth of retail that was founded more than 50 years ago, wants to appear young and tech savvy.
At its annual shareholder meeting, a week-long revival-style event attended by 5,700 store employees, Wal-Mart showed off its use of drones in warehouses, announced a grocery-delivery test with Uber Technologies Inc. and Lyft Inc. and voted in founder Sam Walton's 34-year-old grandson as a board member.
"We get to reimagine retail again, and that's what we are going to do," Wal-Mart Chief Executive Doug McMillon told the crowd gathered in Bud Walton Arena, named after Sam Walton's brother.
Wal-Mart's recent results for the first months of this year, while modest, outshined others in retail like Target Corp., department store chains and apparel retailers which suffered from weak clothing sales. In the three months through the end of April, Wal-Mart reported an almost 1% sales gain at stores open at least a year, its seventh straight quarter of growth.
"There is momentum in this business. It's real. We can feel it," Mr. McMillon told the crowd, adding that the company aims to add up to $60 billion in new revenue growth over three years.
The upbeat message comes amid concerns that encroaching competition from online giant Amazon.com Inc., hard discount stores like Aldi and fast-growing dollar chains is eroding Wal-Mart's growth prospects.
Wal-Mart is feeling the challenges. Last year it reported lower annual revenue for the first time since becoming a public company in 1970; and its e-commerce sales growth, while still a small slice of total sales, has slowed each of the last five quarters. At the same time, costs are rising after it raised wages for its hourly store employees, part of a series of steps the retailer is taking to improve its 4,600 U.S. stores. It is also spending heavily, including a $2 billion in e-commerce investment over two years.
Shares of the company, up 16% so far this year, are down 5% from a year ago. In midday trading Friday, its shares were flat at $70.95.
In a series of store tours and presentations with the media, Wal-Mart executives said technology is increasingly important to shoppers. The retailer intends to offer its mobile-payment technology, Walmart Pay, in all U.S. stores and expand a service that allows shoppers to pick up online orders curbside to over 50 markets by the end of June.
Early voting results showed that shareholders approved all 12 company-recommended board members and voted in-line with company wishes. About 51% of Wal-Mart's stock is controlled by the Walton family.
Earlier this year, Wal-Mart announced that it planned to reduce the board to 12 members from 15. Aida Alvarez, Roger Corbett, retired CEO Mike Duke and Jim Walton left the board. Shareholders elected Mr. Walton's son 34-year-old Steuart Walton. A lawyer and pilot, he will be the first of his generation of Waltons to serve on the board.