VW Turns on Ex-Chairman Over Emissions Allegations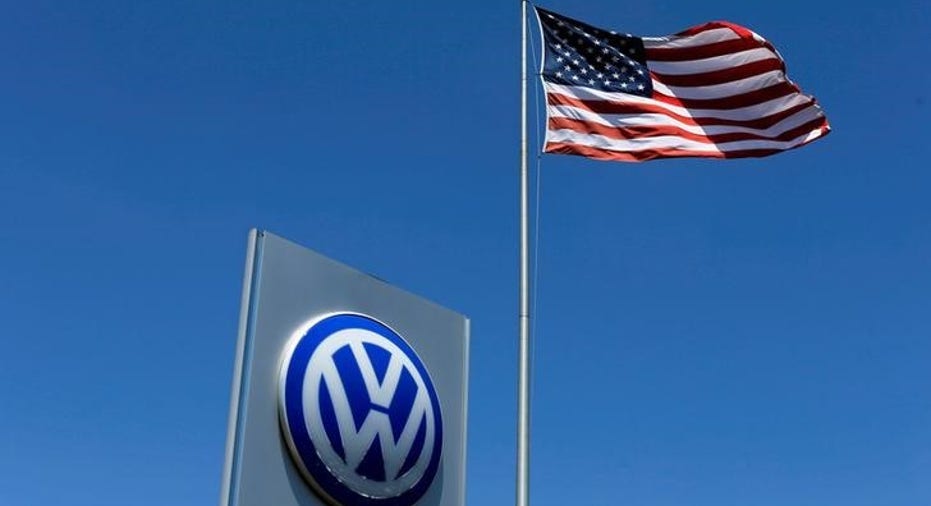 Volkswagen signaled it could take legal action against former chairman Ferdinand Piech after a media report said he had informed top directors about potential cheating of diesel emission tests six months before the scandal became public.
The report, without citing sources, said Piech raised the issue with then-Chief Executive Martin Winterkorn and members of the supervisory board's steering committee in March 2015 - shortly before Piech was ousted as chairman.
Winterkorn had assured Piech that everything was under control, the Bild am Sonntag reported in an email release late Wednesday.
The allegations could not immediately be verified, with Piech and his representatives not reachable for comment.
"The supervisory board of Volkswagen AG emphatically repudiates the assertions made by Ferdinand Piech as reported recently in the media," the German carmaker said in a statement late Wednesday.
"The board of management will carefully weigh the possibility of measures and claims against Mr Piech," it said, adding Volkswagen (VOWG_p.DE) would not comment on ongoing investigations as a matter of principle.
The in-fighting risks undermining Volkswagen's (VW) efforts to move on from the biggest business scandal in its 80 year history, which has already cost it billions of euros in regulatory fines, compensation payments and technical fixes.
Piech, a member of the clan that owns a majority stake in VW, led the company for two decades before he was forced by the board to step down April 2015 after a clash with Winterkorn.
"VW works hard on its own disruption," commented Evercore ISI analyst Arndt Ellinghorst, noting also a festering dispute between labour leaders and management.
At 1000 GMT, VW shares were down 1.2 percent at 138.25 euros, lagging a 0.1 percent rise in Germany's blue-chip DAX index.
Five months after Piech was forced out, Winterkorn himself resigned after VW admitted it had used illegal software in the United States to mask the true level of toxic emissions from diesel emissions.
Winterkorn is being investigated over the scandal and his lawyer said earlier this month that Piech had given a testimony to prosecutors.
Winterkorn's Frankfurt-based lawyer Kersten von Schenck said by email on Thursday that the former CEO would not be commenting until he had been granted access to files held by Braunschweig prosecutors.
Bankhaus Metzler analyst Juergen Pieper, who has a "buy" recommendation on the stock, predicted the re-emergence of the power struggle with Piech would cause only limited distraction from VW's operating challenges.
"VW has been in turbulence for some time and Piech has no more say," he said, citing the strong potential of brands such as Audi, Skoda and Porsche.
Labour representatives Bernd Osterloh and Berthold Huber, both members of the steering committee at the time, denied the reported allegations and said they wished Piech had warned them of the looming problems in the United States.
"The allegations are untrue. Had Dr Piech informed us, we may have been able to spare the company and its workforce from substantial harm. We now expect the management board to thoroughly evaluate whether steps need to be taken against Piech," Osterloh and Huber said in a joint statement late Wednesday.
Huber, who took over as interim chairman after Piech was ousted, has since left the board. He told Reuters: "I can swear in any court in the world that Piech did not talk to me about the matter."
Stephan Weil, a steering committee member and premier of VW's home state of Lower Saxony, told reporters the allegations could "only be described as 'fake news'."
A spokeswoman for Braunschweig prosecutors based near VW's Wolfsburg headquarters declined to comment on Thursday when asked whether her department would now also start investigating Piech and supervisory board members.