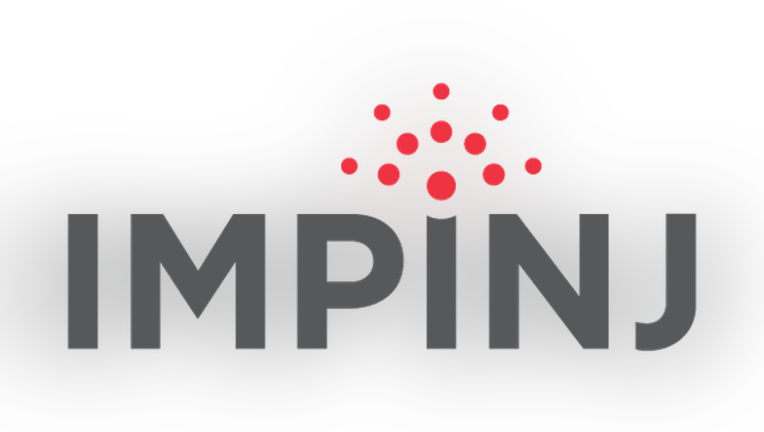 Impinj (NASDAQ: PI), a provider of RAIN radio frequency identification solutions, reported its fourth-quarter and full-year results on Feb. 16. Revenue expanded by nearly 50% compared with the fourth quarter of 2015, driven by strong endpointintegrated circuit (IC) unit volume growth.Earnings grew as well, but the company expects to post a non-GAAP loss during the first quarter. Here's what investors need to know about Impinj's fourth-quarter results.
Impinj results: The raw numbers
| Metric | Q4 2016 | Q4 2015 | Year-Over-Year Change |
| --- | --- | --- | --- |
| Revenue | $33.7 million | $22.6 million | 49.1% |
| Net income attributable to common shareholders | $0.1 million | ($2.0 million) | N/A |
| Non-GAAP EPS | $0.11 | $0.07 | 57.1% |
Data source: Impinj.
Image source: Impinj.
What happened with Impinj this quarter?
Strong unit growth drove the company's results.
Endpoint IC unit volume grew by 70% year over year, totaling 6 billion in 2016.
Gross margin increased by 120 basis points year over year to 55.6%.
Adjusted earnings before interest, taxes, depreciation, and amortization (EBITDA) was $2.4 million, up from $1.5 million during the prior-year period.
Impinj raised $107 million in 2016 from equity offerings, including its IPO in July and a secondary offering during the fourth quarter. Total cash and investments were $100.5 million at the end of 2016.
Impinj provided guidance for the first quarter of 2017.
Revenue is expected to be in the range of $30.0 million to $31.5 million. This compares with revenue of $22 million during the first quarter of 2016. Revenue is seasonally lower during the first half due to new annual pricing for endpoint ICs.
Adjusted EBITDA is expected to be in the range of a loss of $1.0 million to a gain of $0.5 million.
Non-GAAP EPS is expected between a loss $0.06 and a gain of $0.01.
What management had to say
Impinj CEO Chris Diorio summed up both the fourth quarter and 2016:
CFO Evan Fein said during the conference call that the company is on its way to hitting its long-term targets:
Looking forward
Impinj's first-quarter guidance represents year-over-year revenue growth of about 42% at the midpoint, a slowdown compared to the fourth quarter. Seasonality is a factor, according to the company, and it expects this effect will diminish as it continues to grow.
Earnings guidance calling for a non-GAAP loss at the midpoint suggests that costs are going to continue to rise faster than revenue. That was true during the fourth quarter, with operating expenses rising 56.7%, but revenue growth was enough to drive earnings higher.
Impinj is still a small company in the early innings of driving adoption of its radio frequency technology. The company expects endpoint IC volume to reach 7.8 billion to 8 billion units in 2017, a 32% increase compared to 2016.
10 stocks we like better than ImpinjWhen investing geniuses David and Tom Gardner have a stock tip, it can pay to listen. After all, the newsletter they have run for over a decade, Motley Fool Stock Advisor, has tripled the market.*
David and Tom just revealed what they believe are the 10 best stocks for investors to buy right now... and Impinj wasn't one of them! That's right -- they think these 10 stocks are even better buys.
Click here to learn about these picks!
*Stock Advisor returns as of February 6, 2017
Timothy Green has no position in any stocks mentioned. The Motley Fool recommends Impinj. The Motley Fool has a disclosure policy.