Volkswagen's Pain Could Mean Big Gains for These 3 Automakers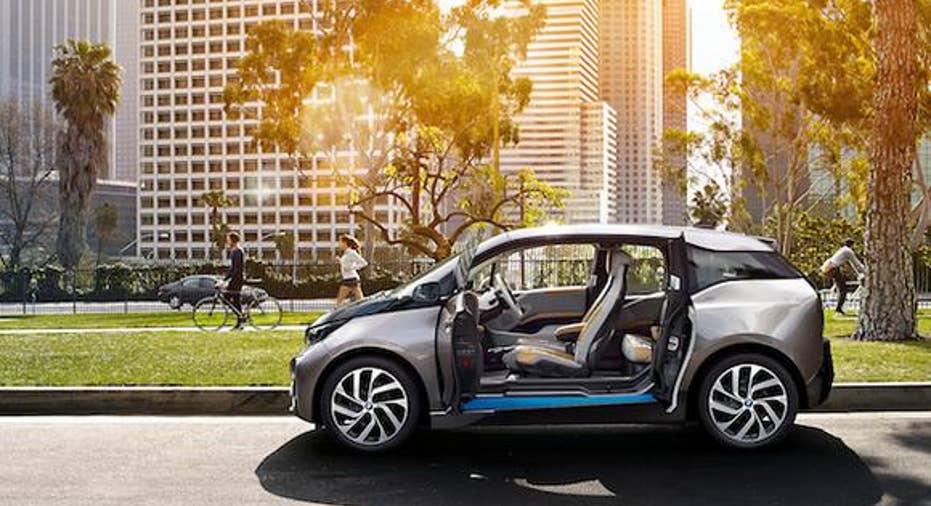 The Volkswagen emissions scandal is in its third month, and we still don't know exactly how badly this will end for the company. It seems every week there's a new subsidiary dragged into the fray, or more employees are accused of being part of the extensive emissions coverup.
In any case, VW's pain should be spell gains for other automakers. The question is: Who will benefit most? To answer that, we asked three auto industry contributors to weigh in.
Who benefits from VW's diesel woes? I'd argue that here in the U.S., at least,Toyota is already positioning itself to pick up a win.
Americans who loved Volkswagen's so-called "clean diesels" did so because the VWs offered (or seemed to, anyway) a good balance of trade-offs: great fuel economy with acceleration and handling that made them feel more like sports sedans than like frumpy "green" cars.
Right now, a lot of those former VW diesel fans are pretty upset with the German automaker, and they're looking around for alternatives. Enter Toyota, which has a brand-new version of its Priusset to arrive at dealers shortly -- and reviews are saying that the new Prius is more fun to drive than you might think.
The 2016 Toyota Prius is all-new. Toyota has tried hard to make it sportier than past models. Image source: Toyota.
Earlier versions of the Prius had many virtues, but "fun to drive" wasn't really one of them. They weren't fast, they didn't handle especially well, and the brakes felt... well, just kind of strange.
Toyota has tried hard to change all of that with its new-for-2016 Prius. It's built on an all-new architecture that lowers the car's center of gravity and makes the whole structure more rigid. That translates into more confident handling, even some fun on twisty roads. And its engine has been tuned to deliver more power than the old Prius' -- with better fuel economy, too.
With gas prices hovering around $2 a gallon, the Prius has been a hard sell lately. Sales of the Prius lineup are down 12% this year through November. The all-new 2016 Prius probably won't set the sales charts alight when it starts arriving at dealers in a month or two. But it seems likely to draw some curious ex-VW fans -- and likely to turn some of them into Toyota owners.
To me, one of the biggest beneficiaries of Volkswagen's woes -- which continue to snowball -- could end up being General Motors . Volkswagen has been dishing out hefty incentives in the U.S. to help support its monthly sales, but last month Volkswagen-brand vehicle sales plunged roughly 25%. However, it isn't here in the U.S. where GM stands to gain from Volkswagen's woes. Rather, it's in the world's largest automotive market: China.
Consider that GM and Volkswagen have long been the two dominant foreign automakers in China, with third place being a distant bronze medalist in terms of market share. At first glance, investors might not think that Volkswagen would feel a negative impact in China, as it only sells a tiny number of diesels in the country. But that might indeed be the case.
Despite the lack of a direct impact on sales, it's the indirect factor of Volkswagen's battered brand image and negative publicity that could finally enable GM to take a more dominant market share lead in China. Consider that China's environmental protection ministry announced in mid-October that it would be investigating Volkswagen vehicles and that China Daily published a list of the 10 worst cars in China, which included three from Volkswagen -- more than any other auto brand.
Furthermore, through the first three quarters of 2015, Volkswagen, with Audi and Skoda brands included, recorded a 17% market share in China, but that was down 200 basis points from the same time period last year -- and that's at a time when China's overall industry sales rose 2.5%. If these trends continue, General Motors stands well poised to take advantage of Volkswagen's woes and gain valuable market share in the world's largest automotive market.
Image source: BMW.
For years, Volkswagen has sold itself and its brands as superior to competitors' because of its "German engineering." So, if you're still looking for German engineering and are steering away from Volkswagen, you will likely take a look at BMW , especially sinceVolkswagen's luxuryAudi brand has been implicated in the engine scandal. But more so than buyers moving from Audi to BMW, VW's lost sales in the move into the next-generation of electric vehicles could be even more damaging.
Volkswagen brands, including Audi, have put a heavy emphasis on electric vehicles in recent years, including the Audi e-tron Quattro concept SUV recently shown at the L.A. Auto Show and due in showrooms by 2018. This transition to electric vehicles may be the right move, even given the diesel scandal, but a weakened VW will presumably have fewer resources to put into electric vehicles and a weaker brand to compete with a company like BMW in coming years.
Meanwhile, BMW's i3 and i8 EVs have been hits in the U.S. and internationally, albeit off a very small base. In the U.S., the i3 has sold 9,602 units so far in 2015 and the i8 has sold 1,609, according to InsideEVs. The i3 is also the best-selling EV in Germany and No. 3 worldwide. And 80% of buyers are new to BMW.
Already, BMW is building a brand in electric vehicles, something the VW family was hoping to do on a large scale. So, when you add that head start to the reputational hit recently taken by VW and Audi, I think BMW will make big gains from Volkswagen's pain.
VW's loss is everyone else's gainThese three companies might be big winners in the wake of VW's emissions scandal, but really the entire industry should get a boost from a weakened competitor. After nearly three months, we still don't know how bad this scandal is going to get, and you can bet that every competitor will use that to attract new customers -- which could leave VW in a weak competitive position for many years to come.
The article Volkswagen's Pain Could Mean Big Gains for These 3 Automakers originally appeared on Fool.com.
Daniel Miller owns shares of General Motors. John Rosevear owns shares of General Motors. Travis Hoium has no position in any stocks mentioned. The Motley Fool recommends General Motors. Try any of our Foolish newsletter services free for 30 days. We Fools may not all hold the same opinions, but we all believe that considering a diverse range of insights makes us better investors. The Motley Fool has a disclosure policy.
Copyright 1995 - 2015 The Motley Fool, LLC. All rights reserved. The Motley Fool has a disclosure policy.