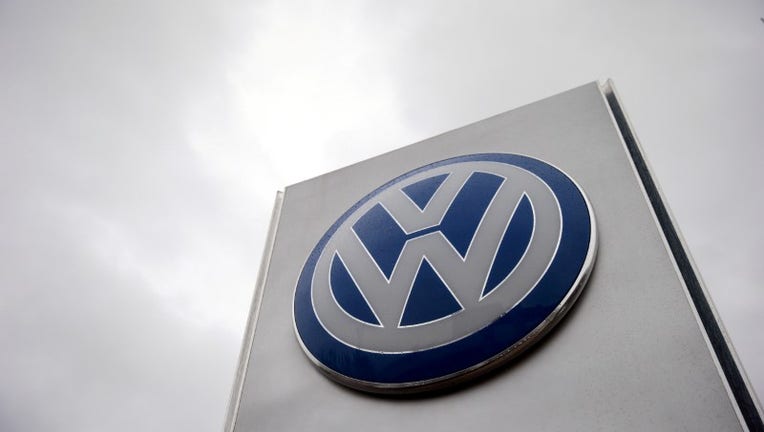 Volkswagen AG has agreed to repurchase or fix an additional batch of diesel-powered vehicles tainted with emissions-cheating software, resolving what had become a sticking point more than a year into Volkswagen's diesel-emissions crisis.
The latest settlement, announced in federal court Tuesday, affects roughly 80,000 diesel-powered vehicles with 3-liter engines. Volkswagen will offer to buy back 20,000 of the vehicles deemed difficult to bring into compliance with environmental regulations and hopes to fix the remaining 60,000, said U.S. District Judge Charles Breyer in San Francisco.
If government regulators don't approve a fix for the larger batch, Volkswagen will offer to buy back those as well, Judge Breyer said.
The settlement will add another $1 billion to Volkswagen's diesel-related tab, according to the U.S. Environmental Protection Agency.
Hinrich Woebcken, president and chief executive of Volkswagen Group of America, called the deal "another important step forward in our efforts to make things right for our customers."
Affected vehicles include newer Volkswagen, Audi and Porsche cars and sport-utility vehicles. Audi and Porsche are Volkswagen's luxury brands.
Mirroring earlier offers made to other consumers, Volkswagen has also agreed to a deal to pay "substantial" additional compensation to affected drivers, regardless of whether their vehicles are modified or sold back, Judge Breyer said. He set a Thursday hearing for further updates on that aspect of the deal.
Separately, Volkswagen supplier Robert Bosch GmbH has agreed to a deal in principle to "largely resolve" its claims tied to the crisis, Judge Breyer said. A source familiar with the settlement said Sunday the price tag for Bosch will likely surpass $300 million.
A Bosch spokesman said the company will continue to work with authorities in Germany and elsewhere and that it decided to enter into the agreement in principle "upon careful consideration of all relevant aspects in this case."
The deal is the latest in a string of agreements Volkswagen has forged with government regulators and consumers since U.S. environmental regulators disclosed last year findings of widespread emissions cheating by Volkswagen with diesel-powered vehicles.
In June, Volkswagen agreed to pay up to $14.7 billion to settle emissions-cheating claims affecting 475,000 vehicles sold since 2008 featuring 2-liter engines, with some of that money going toward environmental remediation and investment in zero-emissions technology. Volkswagen will contribute an additional $225 million to remediation efforts as part of the 3-liter deal, a Tuesday court filing shows.
The company also reached a $1.2 billion settlement with dealers and $600 million deal with state attorneys general. Volkswagen has admitted to installing the software, which allowed vehicles to pollute more on the road than during government emissions tests.