Volatility Seen Lingering No Matter What The Fed Does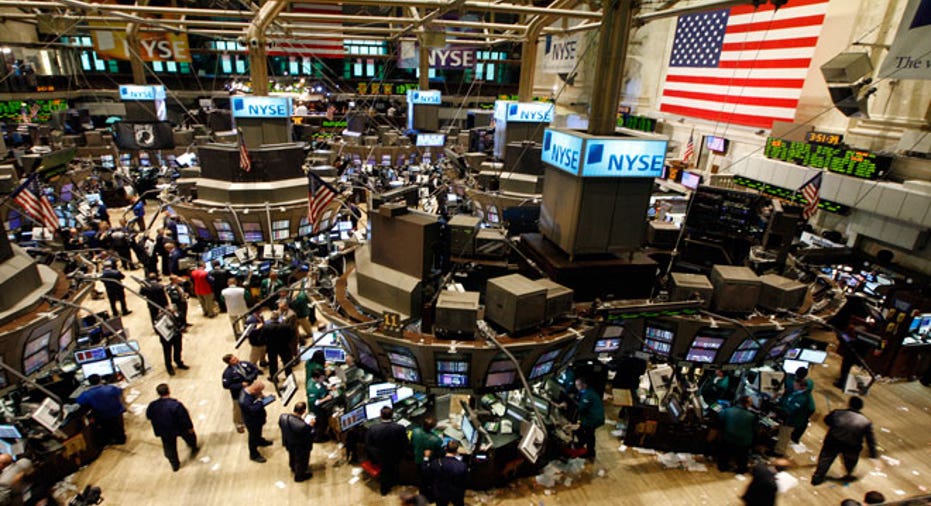 While investors, traders and forecasters may be on the fence as to whether the Fed pulls the trigger this week on the first U.S. interest rate hike in nearly a decade, Wall Street's "smart money" is decisive on one thing: market volatility will linger.
Heading into Thursday's potentially momentous decision on interest rates from the Federal Open Market Committee, the Federal Reserve's monetary policy-setting panel, speculative positions in CBOE VIX index futures are the most net long on record.
To this crowd of hedge funds and other big speculators, it really doesn't matter what the Fed does. Raising rates for the first time since 2006 would almost certainly send waves through equity markets, and not moving will keep the guessing game - and accompanying market gyrations - alive for weeks to come.
"There is a general consensus in the market that the Fed meeting will continue the volatility, and if they don't do anything it may sustain the volatility at least for six more weeks till their next meeting," said J.J. Kinahan, chief strategist at TD Ameritrade in Chicago.
The most recent weekly Commitments of Traders data from the Commodity Futures Trading Commission shows speculative net long positions in VIX futures stood at 37,925 contracts as of Sept. 13. Not only is that a record high, it is more than two standard deviations from the norm.
Since VIX futures, a forward-looking gauge of market risk, were introduced in 2004, speculative positions have been skewed toward lower volatility far more often than not. Long VIX futures positions benefit from increased volatility and can be used to protect equity portfolios.
Moreover, positioning in VIX futures has flipped like never before over the last month as the Fed guessing game has been compounded by worries over the health of China's economy and its wobbly stock market.
In contrast to the latest positioning, speculators in early August were net short by 64,445 contracts - a reversal of more than 100,000 in five weeks - highlighting the strong conviction of hedge funds and other large speculators that market gyrations are far from over.
LONGEST VOL BOUT IN FOUR YEARS
Volatility arrived in earnest for U.S. stocks about four weeks ago as investors got rattled by a free fall in Chinese stocks and a series of unsuccessful measures by authorities there to stem the sell off.
That helped push the Standard & Poor's 500 index into its first formal correction in four years, and the U.S. benchmark remains more than 7 percent off its record-high close set back in May.
Unlike the many fleeting instances of volatility spikes seen in the last couple of years, the current run up has not been quick to recede.
On Tuesday the VIX, which measures the cost for protective downside positions on the S&P, closed above 22 for the 17th consecutive day, the longest it has lingered above that level in nearly four years. The index was last down 1.7 points at 22.54 on Tuesday.
Given the duration of the current bout of volatility and shocks of similar magnitude in 1998, 2010, and 2011, it is unlikely that calm will return to markets very quickly, MKM Partners derivatives strategist Jim Strugger said in a note.
Trading in the options market also points to caution as investors protect their positions and look to replace expiring hedges.
"Do I want to hedge for the next Fed meeting, or do I want to hedge for the end of year Fed meeting?" is a question some traders appear to be asking, Kinahan said.
Another factor is that Friday is a "quadruple-witching" day, when options on stocks and indexes, and index and single-stock futures all expire together. The expiry of existing positions and the opening of new positions, called rolling, could make for some heavy trading later this week and add to market volatility.
With the Fed decision due at 2 p.m. Thursday, just hours before all those positions expire, it could make for chaotic trading.
"Thursday afternoon has a potential to be really active because what the Fed says in the meeting may spell out to people where they need to hedge to," Kinahan said.
(Reporting by Saqib Iqbal Ahmed; Editing by Dan Burns and Alan Crosby)