Volaris Is Becoming More Like Spirit Airlines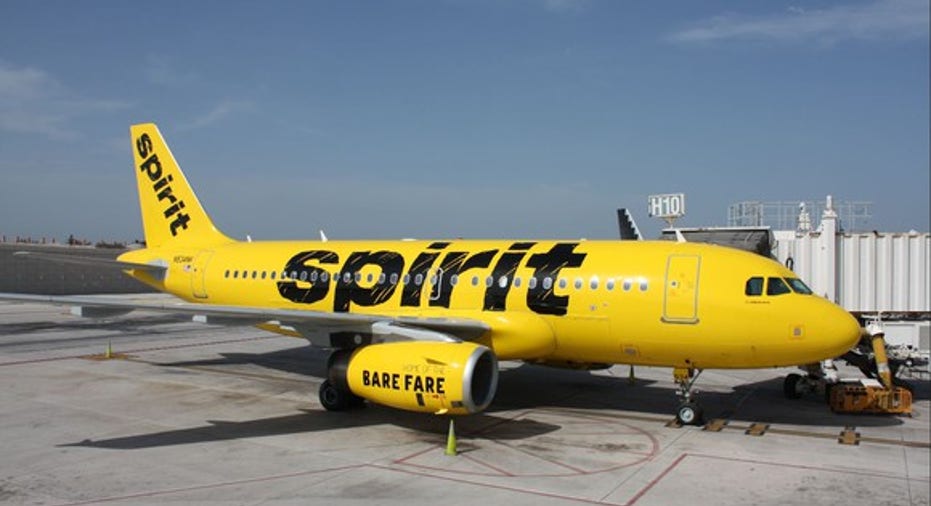 Volaris (NYSE: VLRS) is in many ways the Spirit Airlines (NASDAQ: SAVE) of Mexico. Each one offers rock-bottom base fares, stimulating air travel growth in both countries. Spirit and Volaris then charge extra for a variety of optional services that customers can choose from.
However, checked-baggage fees are a key area where the two carriers have diverged. Spirit Airlines started charging passengers for checking a bag nearly a decade ago. It now generates hundreds of millions of dollars a year from bag fees. By contrast, stricter regulations in Mexico have prevented Volaris from charging passengers for their first checked bag.
Volaris has traditionally allowed customers to check a bag for free. Image source: Volaris.
The regulatory environment in Mexico is starting to thaw, though. As a result, Volaris was recently able to implement a first-bag fee on international flights. This move to act more like Spirit Airlines could be very good for Volaris investors in the long run.
A big ancillary revenue gap
Spirit Airlines and Volaris both try to maximize their ancillary revenue, because it represents a relatively stable source of revenue that's less affected by changes in demand. Over the years, the two carriers have steadily rolled out new optional services while working to squeeze more revenue out of their existing fees.
However, Spirit Airlines has been far more successful at diversifying its revenue away from pure ticket sales. During 2016, its non-ticket revenue per passenger flight segment came in at $51.87, compared with an average fare of $55.54. By contrast, Volaris' non-ticket revenue per passenger was far lower, at about $18.50, even though its average fare was slightly higher at $58.
Lower bag-fee revenue accounts for much of this discrepancy. On most routes, Volaris customers are entitled to two free carry-on personal items plus a free checked bag, whereas Spirit Airlines fares include only a single free personal item.
Bag fees are a huge revenue stream for Spirit Airlines. Image source: Spirit Airlines.
Volaris starts charging for bags on some routes
Volaris got its first taste of charging for the first checked bag in late 2016, after it set up a new subsidiary based in Costa Rica. The regulations governing Volaris' operations in Central America don't prohibit such a fee. However, the Costa Rican subsidiary is brand new and will represent a very small percentage of Volaris' total capacity this year.
On March 1, Volaris implemented a first-bag fee on its international routes from Mexico to the U.S. and Puerto Rico. The fee starts at $15 if the reservation is made at the time the ticket is purchased. This is a much more significant development, because Volaris has devoted about 30% of its capacity to these transborder routes in recent years.
Transborder routes are likely to become an even bigger part of Volaris' business going forward. The weak peso makes flights to the U.S. more attractive relative to domestic routes within Mexico. Additionally, Volaris will receive some extra slots at Mexico City International Airport later this year, allowing it to start several new routes to the United States.
Good news for investors
The "unbundling" strategy has driven rapid growth and consistently strong margins for Spirit Airlines over the past five years. Volaris has also grown rapidly, but its profitability has been far more erratic. Its lower bag-fee revenue contributes to these big swings in earnings -- although it's certainly not the only factor.
Volaris isn't going to use its new baggage fees to gouge passengers on international flights. Instead, CEO Enrique Beltranena says this new revenue stream will allow the carrier to reduce its base fares. This is still a good result for investors, though. Lower base fares will stimulate more traffic, helping Volaris keep its planes full and enabling its future growth.
Furthermore, if Mexican regulators see that allowing a first-bag fee can drive fares down, they will be more likely to ease the domestic bag-fee regulations in the future. That could lead to even bigger ancillary revenue opportunities for Volaris a few years down the road -- adding to its already massive long-term growth potential.
10 stocks we like better than VolarisWhen investing geniuses David and Tom Gardner have a stock tip, it can pay to listen. After all, the newsletter they have run for over a decade, Motley Fool Stock Advisor, has tripled the market.*
David and Tom just revealed what they believe are the 10 best stocks for investors to buy right now... and Volaris wasn't one of them! That's right -- they think these 10 stocks are even better buys.
Click here to learn about these picks!
*Stock Advisor returns as of February 6, 2017
Adam Levine-Weinberg owns shares of Volaris and Spirit Airlines. The Motley Fool recommends Spirit Airlines. The Motley Fool has a disclosure policy.