Visa, Wal-Mart Move to Cut Checkout Time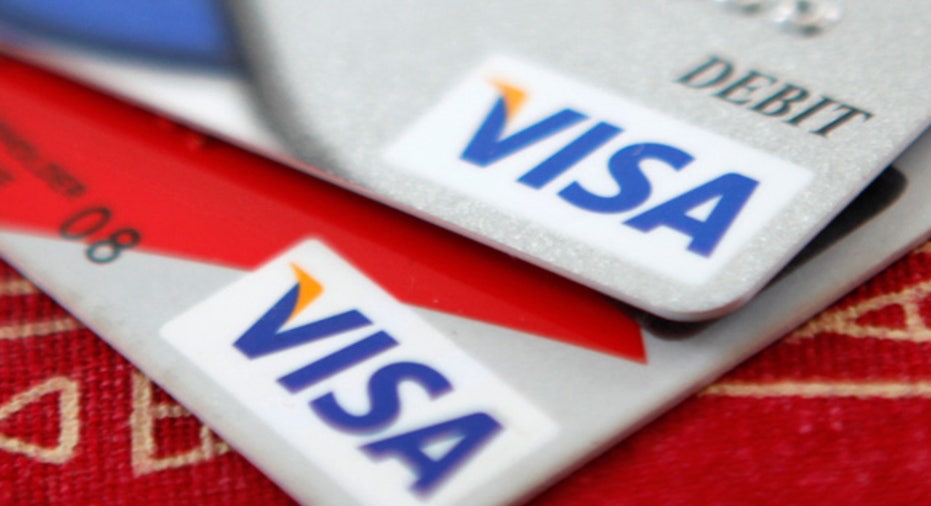 Shoppers may soon get back a few extra seconds at checkout.
In response to complaints about the waiting periods caused by new chip-enabled credit and debit cards, Visa Inc. on Tuesday said it is launching software that will shave as many as 18 seconds off the time it takes to make a payment.
The nation's biggest retailer has also taken steps to be faster. Wal-Mart Stores Inc. has lopped off 11 seconds from chip-card transaction time, a spokesman said.
Among other things, the Bentonville, Ark., company has eliminated a prompt that asked shoppers to confirm the amount of the transaction.
The moves are a reflection of the widespread consternation that has greeted the new cards, which offer better security than the older ones but require more technology that slows transaction speeds.
Take Frank McGinnis, who says he grits his teeth whenever he has to wait 10 or 20 seconds for his transaction to be processed using his chip-enabled debit card at a store.
"It sounds negligible in number but it's significant in terms of mental well-being or calmness or whatever you want to call it," says Mr. McGinnis, who says he gets especially frustrated when he makes a quick stop on his way home from work in Poughkeepsie, N.Y.
The delays have also caused aggravation among merchants, who benefit from getting customers through the line as efficiently as possible.
"Overall, there was some merchant dissatisfaction with how long it was taking to process the transaction," said Ellen Richey, Visa's vice chairman of risk and public policy, in an interview.
The new Visa software will reduce the amount of time that the card must be in the reader. It allows the chip card to be inserted and removed from the terminal while an order is still being rung up by a cashier. The transaction amount isn't authorized by the card issuer until it is complete, but the change allows the customer to put the card away more quickly.
Financial institutions have shipped hundreds of millions of the new debit-and-credit cards to consumers over the past year as part of an industrywide effort to cut down on counterfeit fraud. The cards are embedded with a computer chip that provides a unique code for each transaction instead of relying on static data that are contained on the back of cards with a traditional magnetic strip.
The chip cards won't stop thieves from hacking into a merchant's payment system, but any stolen card information is essentially useless because the data change each time the card is used.
Many shoppers who are accustomed to swiping their card in a reader in an instant have been flummoxed by the new method that requires them to insert the card into the reader and leave it there until the transaction is finished.
But it is not just shopper fumbling that makes the transactions more time-consuming. The length of the transactions also varies among merchants based on how the payment terminals are configured, the speed of the connection, and whether the terminals prompt the shopper on how to make the payment, merchants and payment executives say.
A study conducted by JDA Software Group Inc. found that using a chip card typically added 8 to 12 seconds per check-out process due to the actual transaction, "fumble time" and the time it took the cashier to instruct shoppers on how to use new machines. The study used two different card-reading machines at an unnamed specialty retailer that has more than 4,000 stores.
"It's reasonable to think the machine is adding about 4 to 6 seconds," says Marty Reynolds, vice president of retail solutions for the supply-chain and labor software firm that counts many large retailers as clients.
The extra time can also be costly to merchants. At the retailer tested by JDA, the additional transaction time will add $3.2 million annually to labor costs if the 8-second machines are used, says Mr. Reynolds.
Visa says its new software will be free to card processors, who will then decide whether to charge their merchant customers for it. It doesn't require hardware changes, or alterations to the cards that are now in consumers' wallets."
For now, the software is only available for Visa transactions, but the card network said that rivals will be permitted to customize its technology for their own brands.
Starting last October, merchants who haven't upgraded their payment terminals to accept chip cards must foot the bill for counterfeit transactions. Those costs previously were borne by the card-issuing financial institution.
--Sarah Nassauer contributed to this article.