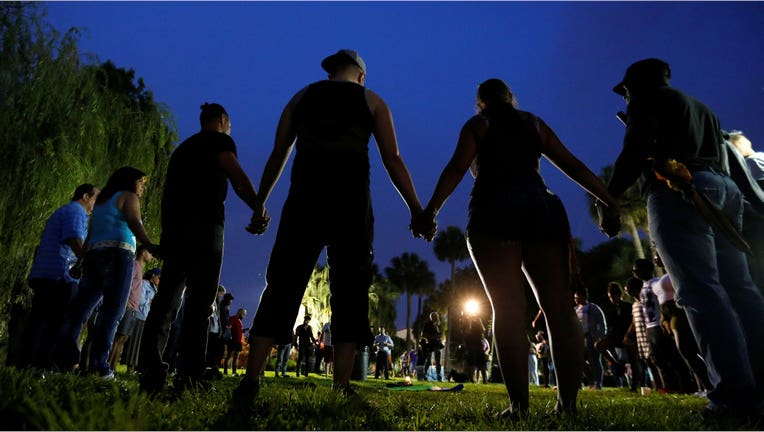 People across the United States turned out on Sunday (June 12) to honor victims of a massacre at a gay club in Orlando, Florida, earlier that morning that left 50 people dead.
From Indiana to Texas to New York, mourners lit candles, waved pride flags, and held up signs saying "We are stronger than fear" and "Love is stronger than hate".
The shooter, who was identified as Florida resident Omar Mateen, was killed by police at the nightclub. A top U.S. congressman said Mateen may have pledged allegiance to the Islamic State militant group, but U.S. officials cautioned they had no direct evidence of a connection.
Fifty-three people were wounded in the rampage, which surpassed the 32 people killed in the 2007 massacre at Virginia Tech university.
President Barack Obama described the worst mass shooting in U.S. history as "an act of terror" and "an act of hate".