Viagra is about to get a lot cheaper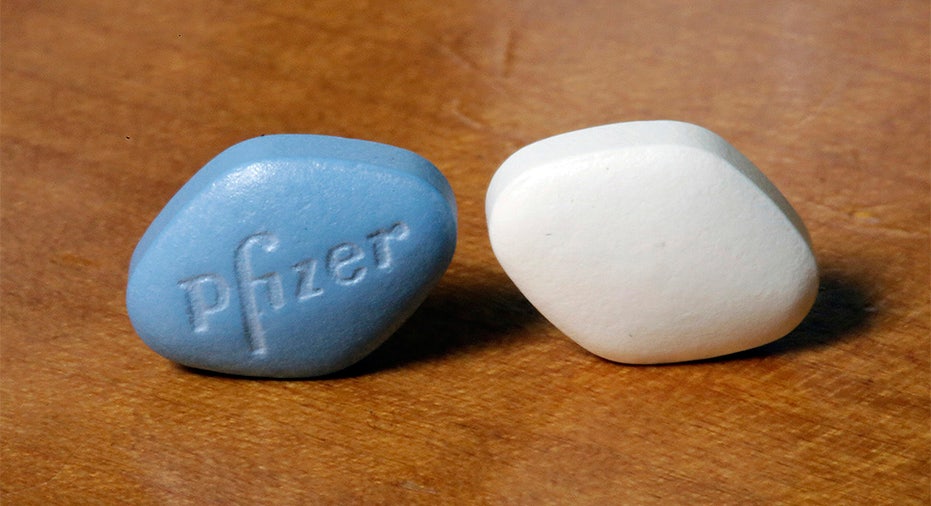 On Monday, Teva Pharmaceuticals (NYSE:TEVA) announced it will launch a generic version of Pfizer's (NYSE:PFE) well-known, "little blue pill," Viagra, in the United States.
Pfizer's full patent for Viagra, or sildenafil citrate, doesn't technically expire until 2020. However, Teva negotiated a deal to launch its own generic version of the erectile dysfunction (ED) pill in 2013.
Viagra generally costs about $65 per pill, but as competition increases, that price point will decrease substantially.
With new rivals imminent, a unit of Pfizer has committed to launch its own generic version of Viagra, which is expected to cost about half of what the brand-name pill is currently priced at.
The company is operating under the assumption that some portion of current users will stay loyal to the brand, buying either its less expensive generic pill or sticking with Viagra.
"A segment of the patient population remains who prefer to use branded medicines instead of their generic equivalents… Pfizer will continue to support the brand through a variety of channels to ensure patients and physicians, who may prefer to receive and prescribe branded VIAGRA, can continue to do so," Pfizer said in a statement.
The generic medication launched on Monday.
According to The Associated Press, the widespread introduction of generic pills could reduce the price of the medicine by as much as 90%.
Teva did not immediately respond to FOX Business' requests for comments regarding the price of its pending ED medication.
Mylan also settled a patent case with Pfizer in 2015, which was expected to allow the company to launch its generic version of sildenafil citrate in December 2017, as well. Mylan did not return calls for comment at the time of publication.
Viagra launched in 1998. In 2016 alone, global sales clocked in at $1.6 billion, according to Forbes. More than 23 million people have been prescribed Viagra.
Eli Lilly (NYSE:LLY) released Cialis in 2003, which leads Viagra in market share, according to The Associated Press.